Best Hobbies For Men To Enjoy Leisure Time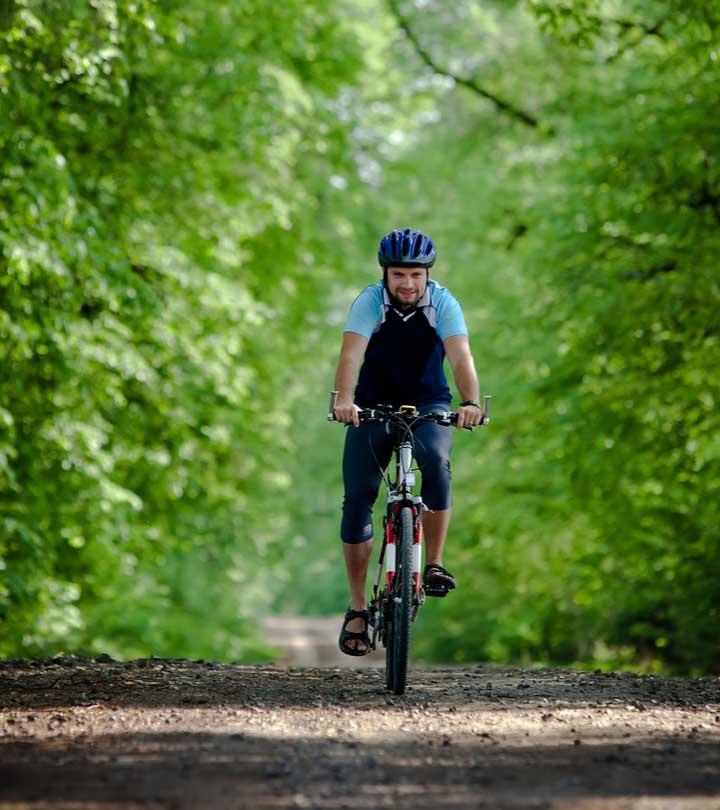 Hobbies help a person grow and be creative. Starting from indoor activities to outdoor sports, hobbies enrich the lives of men. Whether you are in your 20s or 60s, hobbies can add value to your life and keep monotony away.
But are you wondering what hobby to take up that could be ideal for your age? Well, we have you covered. Here, we have listed several hobbies for men of all ages. Read through and check what piques your interest – you could be just one hobby away from turning your life around!
List Of Hobby Ideas For Men Of All Ages
Health experts suggest men take up recreational activities to live longer. Such activities include hobbies too that can improve one's quality of life.
Hobbies For Men In Their 20s
Hobbies fascinate the minds of young adults and help them feel passionate about life.
Learning Musical Instruments
Men in their 20s are often influenced by singers and artists and are inclined to learn musical instruments. This hobby also may help improve their memory and language skills.
Video games always entertain men. A majority of young adult Americans are believed to be inclined to play video games that offer them recreation.
Hobbies For Men In Their 30s
Men belonging to this age group are busy sharpening their skills and making money at the same time. Hobbies provide them with the much-needed break and help them get back to their busy lives with new energy.
Hiking is an outdoor activity that helps men disconnect from their workload and spend time with nature. Men can unwind from the crowded and busy lifestyle and travel alone and camp under the stars.
Cycling promotes cardiovascular fitness. It also can boost your mood, especially when done amidst nature.
Hobbies For Men In Their 40s
Men in their 40s have an established career and a good life to spend. As a result, they can take up hobbies that can be both creative and innovative.
Trying out steaks or grills in the backyard often provides men an opportunity to test their culinary skills and spend some quality time with family. Experimenting with new recipes is surely a good way to start your 40s.
Capturing beautiful moments and images of nature will drive men to think out of the box and add creativity to their passion. Photography helps men to break away from their busy lives and capture the memorable moments of their surroundings.
Hobbies For Men In Their 50s
Men in their 50s are on the verge of retiring from their professional lives. Hence, cultivating good hobbies is necessary as it helps them prepare for their post-retirement life.
This popular sport requires a combination of strength and technical skill. It is a great way to have some fun with friends.
Men of this age can take up gardening. Spending time in greenery has therapeutic benefits. In addition, beautifying a home does not require much toil. It can also boost the aesthetic value of one's home.
Hobbies For Men In Their 60s
Men in their 60s would have had it all in their lives, and leisure is a must for them. Therefore, they can take up unique hobbies that can add some fun to their lives.
This hobby can reduce stress and can help older men to strengthen their memory and logical skills. It also may promote mental health.
Creative writing can help men in many ways. It helps one develop new thought processes, increases productivity, and broadens knowledge. Moreover, this age is all about reminiscing the past and cherishing the memories. So why not pen them down to revive them?
Hobbies For Retired And Older Men
Retirement can turn the lives of many men upside down. As the working life comes to a stop, these men struggle to handle their spare time. This can lead to stress and confusion.
Hobbies act as building blocks for these men. Retirees have got the liberty to choose what they want to do in their life. Thus, they can enjoy leisure activities and spend some 'we time' with their partners.
Meditation helps relieve the stress of change in post-retirement life. Meditation is one of the ways through which one can overcome these hurdles and attain peace.
Outdoor activities can be hindered due to physical health. Hence, men can always indulge in fitness activities that will keep them physically fit and active. In addition, involvement in simple yoga and exercises can help men improve their lifestyles.
Indoor Hobbies For Men
Hobbies declutter the active minds and offer relaxation. While outdoor activities integrate the lifestyle with nature, some prefer indoor hobbies to enjoy their leisure time.
Indoor activities help you reduce stress to a great extent. In addition, they also offer opportunities to spend quality time with your near and dear ones.
Men can bake cookies and cakes of their flavor to reduce their work stress. A stressful day can easily be relieved by baking. Baking desserts and trying out unique recipes can be an added benefit for your family as well!
Taking care of plants gives you mental peace. Helping the saplings grow can give you a sense of wellness. Hanging pots and succulent plants offer a positive vibe to your day.
If you love to travel, maintaining a scrapbook can be a great hobby to cultivate. Remembering the good times and positioning them as flashbacks can be one of the best indoor hobbies to take up. Men who like to travel can create scrapbooks of the different places they visit. They can capture photographs of anniversaries and birthdays of near and dear ones too.
Conclusion
Hobbies provide opportunities to break through the hassles and worries of life. They help men discover themselves and bring their hidden talents and likes to the fore. Hobbies also help one in their personal development.
Men must include hobbies in their daily routines to stay happier and healthier. We believe this article has given you enough hobby ideas to pick from. Start cultivating them today, and you will see yourself more energized and at peace in no time.
Expert's Answers For Readers' Questions
How do I find a hobby that I love?
You can search for aspects that you have always wanted to do. Thinking about domains of fondness like acting, drawing, painting, and planting can help you identify the hobby you love. Transforming innovative ideas and remembering childhood interests can help you achieve them.
Recommended Articles
The following two tabs change content below.