Trouble Managing Curly Hair? These 7 Home Remedies Will Make Your Job Damn Easy!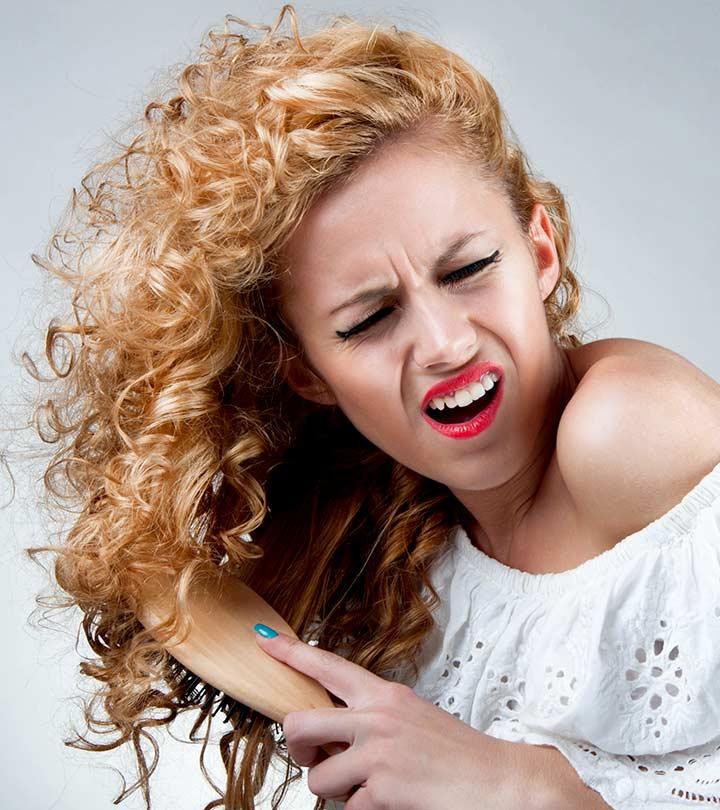 Consider this.
You are nicely tucked in bed. The next morning when you wake up, you find your hair grown three times the size in every direction imaginable.
Or you step out of your house, and you end up getting advice from a hundred different people on how you can wash your hair…
…'it's good if you shampoo once a week'…'err..shampooing a few times a day can be good'…'get a new style, no?'…etcetera etcetera…
Well, that might be the case if you have curly hair. But hey, don't worry. We totally understand you. And we have seven kickass solutions that can make your hair so incredibly gorgeous, that you wouldn't have to wonder if you end up being hailed as the next diva or fashionista!
[ Read: Natural Remedies For Frizzy Hair ]
Can't wait to scroll down, can you? Puh-leeze, go ahead!
7 Effective Home Remedies For Curly Hair:
1. Apple Cider Vinegar:
Apple cider vinegar is the first remedy, and sometimes, the only remedy you need to go for to manage those stubborn curls. It works as a natural hair clarifier and gives your hair that gorgeous look and shine.
How To Apply?
Take equal amounts of apple cider vinegar and water and mix both.
Shampoo your hair properly and rinse your hair using the solution.
Leave it undisturbed for a few minutes and then rinse again using cold water.
Usage?
Once or twice a month.
How Is Apple Cider Vinegar Good For Your Hair?
The mildly acidic nature of apple cider vinegar helps in maintaining the hair's pH balance. It also detangles the hair follicles and seals the hair cuticles (1).
2. Eggs:
Eggs, apart from making those delectable omelettes, can also solve your curl troubles. These are one of the most popular home remedies for curly hair.
How To Apply?
Take a bowl and whisk one egg in it.
Add one tablespoon of mayonnaise and two tablespoons of olive oil, and mix well.
Apply the mixture to your hair and leave it undisturbed for about 30 minutes.
Wash your hair thoroughly with cold water.
Usage?
Once a week.
How Are Eggs Good For Your Hair?
Eggs are rich in protein and biotin that help in controlling hair loss. Also, egg protein is considered the ideal nutrient required for strong hair (2). Biotin deficiency leads to hair loss, thereby establishing the fact that eggs are indeed necessary for healthy hair (3).
3. Beer:
Ahem.
Beer not just is the ideal drink for parties, but also for managing your curly tresses. It revitalizes your curls and makes your mane bouncy, softer and shinier. But then, make sure you use non-alcoholic beer.
How To Apply?
Firstly, wash your hair normally with a shampoo and rinse with water.
Now slowly pour beer on your hair, making sure each strand is nicely coated.
Leave it undisturbed for about five minutes. The beer will penetrate the hair shafts.
Rinse your hair again with cold water.
Usage?
Once every two weeks.
How Is Beer Good For Your Hair?
Malts (grains) and hops (flowers), two of the ingredients of beer, are rich in protein that form a protective sheath around each hair strand (4), (5). The other proteins and vitamins found in beer can make your hair visibly thicker and shinier (6).
[ Read: Natural Hair Straightening Products ]
4. Avocado:
This single-seeded large size berry is an effective remedy to set your curls right. It will leave your curls hydrated and manageable.
How To Apply?
Mash one avocado and mix it with two tablespoons of yogurt till you get a creamy paste.
Apply this paste to your hair and leave it undisturbed for about an hour.
Rinse with water and then shampoo as usual.
Usage?
Once or twice a week.
How Is Avocado Good For Your Hair?
Vitamin E is a key nutrient in avocados (7). It helps in maintaining the integrity of cell membranes of the hair follicles, thereby keeping the hair strong (8).
5. Aloe Vera:
If there is any ingredient you can blindly rely on to treat your curl problems, it is Aloe Vera. It plays a major role in making the hair smooth and shiny.
How To Apply?
Take fresh Aloe Vera gel and massage it into your hair.
Leave it undisturbed for 15 minutes, and then rinse with lukewarm water following by a mild shampoo.
Usage?
Once or twice a week.
How Is Aloe Vera Good For Your Hair?
Aloe Vera balances the pH level of the scalp, thereby preventing hair loss that is caused due to dry, infected or irritated scalp (9). Aloe Vera gel can be used to treat hair conditions like lice and dandruff (10).
6. Hot Oil Massage:
Two things in this world can never be traded for anything else. One, chocolates. Two, a hot oil massage.
And when a hot oil massage can rid you off your curl dilemma, what else can you ask for! You can use olive or almond or coconut oil for a hot oil massage (11), (12), (13).
How To Apply?
Warm the chosen oil in a microwave for two to four minutes.
After ensuring the oil is comfortably hot, apply it to your hair and scalp and gently massage.
Now put on a shower cap, and then wrap your head in a hot towel.
Leave it undisturbed for an hour and then shampoo your hair as usual.
Usage?
Once a week.
How Is Hot Oil Massage Good For Your Hair?
A good oil massage to the hair scalp will increase the blood flow to the hair follicles and condition the scalp. This will ultimately enhance the strength of the hair roots (14).
[ Read: Natural Ways To Curl Your Hair ]
7. Hibiscus:
The hibiscus flower is one of the most effective natural remedies for curly hair. So if you are looking forward to set your curls right, get a hold on a bunch of these flowers!
How To Apply?
Take four hibiscus flowers and a few leaves and grind them with a little water.
Apply it to your hair and leave it undisturbed for about 20 minutes.
Rinse your hair with lukewarm water and shampoo your hair the next day.
Usage?
Once or twice a week.
How Is Hibiscus Good For Your Hair?
Hibiscus is generally used to enhance hair growth. It also plays a major role in eliminating toxins and stimulates circulation in the scalp, thereby countering problems like hair loss and dandruff (15).
Your hair deserves to be dazzling, doesn't it? Use any of these curly hair care home remedies and start living your life with a sparkle, both in your hair and on your face!
Recommended Articles:
The following two tabs change content below.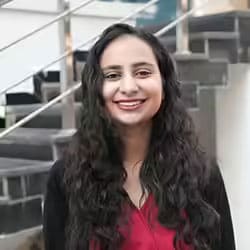 Arshiya Syeda is an editor and certified counselor. Ever the lover of the written word, she served on the editorial boards of her school and college newsletters. Writing articles on hairstyles, hair care, and nutrition helped her combine her love for reading, writing, and research. As an editor, she helps her team members deliver polished and meticulously researched content. Arshiya is fluent in English, Urdu, and Hindi and aims to become a multilinguist by learning German and teaching herself American Sign Language (ASL).