Top 19 Effective Home Remedies To Get Rid Of Diarrhea
Summers are about pool parties and flip flops and rain dances. But the other side of summers that you would rather not experience is a runny stomach!
A big health problem that is faced by many people in the scorching summer months is an upset stomach or diarrhea.
Diarrhea is characterized by very watery and loose stools. It is accompanied by vomiting, acute stomach pain, fever, nausea, thirst, loss of appetite, and dehydration. Contrary to what most of us feel, diarrhea is, in fact, a natural process of the body to purge all the toxins and waste. To deal with the food overload we subject it to, the body reacts this way to get rid of the undesirable substances.
The best way to keep diarrhea at bay is to eat healthy. There are various medications that one can take to cure the same, but you can also use some easy home remedies that are equally effective. Here are the top 19 remedies for diarrhea that are sure to make you feel better in no time.
Home Remedies For Diarrhea 
Orange
Coconut Water
Apple Cider Vinegar
Yogurt
Bananas
Oatmeal
Pumpkin
Ginger
Soy Milk
Rice Water
Kefir
Green Tea
Olive Oil
Jello Water
Peanut Butter
Garlic
Chamomile
Blueberries
Pineapple
1. Orange
You Will Need
2 tablespoons orange peels (chopped)
1/2 cup boiling water
Lemon
Honey
What You Have To Do
Drop the chopped peels into the hot boiling water and allow it cool.
Once cooled, drink this tea with a dash of lemon and honey.
How Often You Need To Do This
Drink this several times a day.
Why This Works
Drinking plenty of this tea will keep you hydrated, and this is a remedy on its own. Add to it the benefit of the orange peels, and you have a homemade concoction that will give you relief from diarrhea. Orange peel is rich in pectin, which is a type of carbohydrate that increases the beneficial bacteria in your large intestine. Thus, they maintain a healthy intestinal system (1).
Caution
Be sure that you wash the orange peels thoroughly under running water as they are laden with pesticides.
2. Coconut Water For Diarrhea
You Will Need
Fresh coconut water
What You Have To Do
Drink a glass of coconut water twice a day.
How Often You Need To Do This
Drink this for a few days to treat the dehydration caused by diarrhea.
Why This Works
Diarrhea can often lead to dehydration. In such cases, coconut water is an excellent home remedy. It is rich in minerals, or electrolytes that replenish the body fluids (2). It also boosts the blood circulation and helps you recuperate from diarrhea quickly.
3. Apple Cider Vinegar
You Will Need
1 teaspoon apple cider vinegar
A glass of water
What You Have To Do
Mix the ACV and water and drink it.
How Often You Need To Do This
Drink this once or twice a day till you get relief from diarrhea.
Why This Works
It balances the pH in your stomach and also eliminates the harmful bacteria in your intestines that may be causing diarrhea (3).
4. Yogurt
You Will Need
Fresh yogurt
What You Have To Do
Have two bowls of yogurt in a day.
How Often You Need To Do This
Repeat until the symptoms of diarrhea vanish.
Why This Works
Yogurt is a probiotic consisting of live cultures of healthy bacteria, such as lactobacillus acidophilus and bifidobacterium. These enter your digestive tract and eliminate the harmful bacteria (4, 5). Thus, yogurt restores the balance in your intestines and gives relief from diarrhea.
5. Bananas
You Will Need
1 banana
A pinch of salt
1 teaspoon tamarind juice
What You Have To Do
Mash the banana and add the salt and tamarind to it.
Mix well and eat this.
Alternatively, eat two bananas with your breakfast.
How Often You Need To Do This
Eat this twice a day.
Why This Works
Bananas, like orange peels, are rich in pectin that helps in absorbing the liquid in the intestines (6). This makes your stools less watery. Bananas are also rich in potassium. These can help replace the electrolytes that your body loses due to the frequent bowel movements (7).
6. Oatmeal
You Will Need
1 cup oatmeal
1/2 cup buttermilk
What You Have To Do
Add the buttermilk to the oatmeal and consume it.
How Often You Need To Do This
You can have oatmeal up to twice a day.
Why This Works
Oatmeal is a good solid food to start with when your body is recovering from diarrhea and is able to hold down liquids. Oatmeal is rich in soluble fiber that prevents water loss from the body (8).
7. Pumpkin For Diarrhea
You Will Need
Canned or fresh pumpkin
What You Have To Do
Have a cup of pumpkin twice a day.
How Often You Need To Do This
Repeat this for two to three days to get relief from diarrhea.
Why This Works
The soluble fibers present in pumpkin will help harden the stool (9). Pumpkin also has higher levels of potassium, and eating it will replenish the body fluids with electrolytes (10).
8. Ginger
You Will Need
1 teaspoon ginger powder
1 teaspoon cumin powder
1 teaspoon cinnamon powder
1 teaspoon honey
A glass of water
What You Have To Do
Mix all the ingredients listed above in a glass of water and drink it.
Alternatively, make some ginger tea or drink copious quantities of ginger ale to ease diarrhea cramps.
How Often You Need To Do This
Consuming this mixture thrice a day will make you feel better.
Why This Works
Ginger is a magic ingredient that does wonders for your body in many ways. Consuming ginger boosts the digestive system and wards off infections (11).
9. Soy Milk For Diarrhea
When you have diarrhea, the body may find it hard to digest milk and other dairy products. It is recommended to consume soy milk as it is light on the digestive system. It is also beneficial for the body in maintaining the digestive and bone health (12).
Caution
Soy milk can also be given to children, but make sure that they are not allergic to soy beforehand.
10. Rice Water
You Will Need
1/2 cup brown rice
3 cups water
What You Have To Do
Add the rice to the water and bring it to a boil.
Now cook the rice on low heat for about 30-40 minutes.
Strain the rice to obtain the rice water.
Drink this water throughout the day. Store the rest in the refrigerator.
Please note that the quantities of the rice and water are enough for a one-day supply.
How Often You Need To Do This
Repeat this the next day if the diarrhea symptoms still persist.
Why This Works
This easy-to-do and simple home remedy is good for treating diarrhea in adults and children as well. The starch present in the rice water retains fluids and electrolytes in the body, thus preventing dehydration. Rice water also helps in soothing and alleviating the intestinal inflammation that may be caused due to diarrhea, especially in infants and young children (13).
11. Kefir
You Will Need
Kefir yogurt
What You Have To Do
Eat a few cups during the day.
How Often You Need To Do This
Repeat twice or thrice until diarrhea is treated.
Why This Works
If you want to recover faster and stay healthy, it's time you make kefir yogurt a staple food in your diet. Whether the diarrhea was caused by the consumption of antibiotics that killed the beneficial bacteria in the digestive tract or by certain specific food choices, yogurt is sure to restore your health. Rich in gut-friendly bacteria, this yogurt will flush out the toxins from the body and improve the health of your digestive system (14).
12. Green Tea
You Will Need
1 green tea bag
1 cup hot water
What You Have To Do
Steep the tea bag in the water for a few minutes.
Drink the tea while it is warm.
You can add a dash of honey and/or lemon for taste.
How Often You Need To Do This
Drink two to three cups in a day.
Why This Works
Green tea contains multiple antioxidants that regulate and maintain healthy functioning of the body. It soothes an upset stomach and helps in relieving diarrhea and its symptoms. If your diarrhea is due to Helicobacter pylori infection, then green tea is the best home remedy. The catechins present in green tea have an inhibitory effect on this bacteria (15).
13. Olive Oil For Diarrhea
You Will Need
Extra virgin olive oil
What You Have To Do
Have a tablespoon of olive oil on an empty stomach in the morning.
Have another tablespoon during the day, before your mealtime.
How Often You Need To Do This
Repeat this for a few days.
Why This Works
Olive oil contains oleic acid, which has been proved to slow down the digestion process and reduce diarrhea. It activates certain mechanisms in the small intestine that will stop the symptoms of diarrhea (16, 17).
14. Jello Water For Diarrhea
You Will Need
What You Have To Do
Dissolve the jello as instructed on the packet.
Dilute this with water and drink before it sets.
How Often You Need To Do This
Drinking this for a day or two should give relief from diarrhea.
Why This Works
Both kids and adults love this home remedy for diarrhea. The gelatin present in the jello will bind your stools and thus stop diarrhea. It also rehydrates the body. The tannins present exhibit antibacterial and astringent effects in the digestive tract (18).
15. Peanut Butter For Diarrhea
Specialists recommend adding smooth peanut butter to your diet when you are suffering from diarrhea (19). Simply toast some bread, apply peanut butter on it, and have it for breakfast or a snack when you are recovering from diarrhea.
Caution
Do not consume peanut butter if you are allergic to it.
16. Garlic For Diarrhea
Garlic has strong antibacterial, antiviral, and antiparasitic properties. This is mainly because of its key ingredient, allicin. Consuming raw garlic will kill any microbes in your gut that are causing diarrhea. The potassium present in garlic will also aid in balancing the electrolytes in the body fluids. Garlic also helps to relieve certain diarrheal symptoms such as abdominal cramps and intestinal inflammation (20). It is advised to consume three to five grams of garlic in a day. You can also include it in your food as a seasoning.
17. Chamomile
You Will Need
1 teaspoon chamomile flowers
1 teaspoon peppermint
1 cup boiling water
What You Have To Do
Add the chamomile and peppermint to the water.
Allow the mixture to steep for a few minutes and strain.
Drink while it is warm.
How Often You Need To Do This
Drink it thrice a day to fasten the healing process.
Why This Works
If you are wriggling with stomach cramps, make yourself some herbal chamomile tea. Chamomile is rich in tannins and is known to possess antispasmodic properties (21). It will comfort and soothe your upset stomach.
18. Blueberries
You Will Need
A few blueberries
A cup of water
What You Have To Do
Crush the berries and make yourself some flavored tea by boiling them in a cup of water on a low flame for 10 minutes.
Let it cool down a bit before drinking.
You can also make a sumptuous soup out of some blueberries. Alternatively, you can chew a handful of dried berries.
How Often You Need To Do This
Drink the flavored tea twice a day.
Why This Works
Blueberries are a delicacy. They are rich in anthocyanins that are said to have antibacterial and antioxidant properties. These will work on nurturing your tummy back to health and killing the germs causing the diarrhea (22). They also contain pectin that is said to ease the symptoms of diarrhea (23).
19. Pineapple For Diarrhea
You Will Need
Chopped pineapple
What You Have To Do
Eat a cup of chopped pineapple to get relief from diarrhea.
How Often You Need To Do This
Have a cup or two in a day.
Why This Works
Pineapple contains bromelain, which fights the infection causing the diarrhea (24). Its vitamin C content strengthens the immune system (25).
It is always advisable to not take medications for treating diarrhea. Use the natural home remedies listed above and get relief from diarrhea and its symptoms. Let us now look at the causes of diarrhea and other frequently asked questions.
FAQs
1. What is watery diarrhea?
When the stools that you pass increase in frequency, sometimes up to three or more in a day, and have more watery content than solids, it is called watery diarrhea. This is because the small intestines are affected, and there is no proper absorption of liquids and food that is ingested (26).
2. What causes diarrhea?
Diarrhea usually results from a bacterial, viral, or parasitic infection in the intestinal tract. These microbes enter the body through contaminated food or water (27). It is very for children to contract an infection from their playmates in schools or day care centers. Other causes of diarrhea include:
Intestinal disorders like Crohn's diseases and ulcerative colitis
Irritable bowel syndrome
Food intolerances and allergies
Certain medications such as antibiotics, antacids, and cancer drugs (28)
3. What to give a 3-year-old for diarrhea?
Diarrhea can easily dehydrate the body, so it is essential to keep your child well hydrated when his/her body is trying to recover. Plenty of fluids in the form of milk, water, and ORS should be given. Avoid fruit juices as they can sometimes worsen the situation. Starchy foods such as mashed potatoes, grains, and cereal should be given to harden the stool (29). Use home remedies like rice water, yogurt, coconut water, bananas, and jello water. These work really well for toddlers and young children.
4. What to eat and not to eat when you have diarrhea?
Include the following in your diet when you have diarrhea:
Oatmeal
Bananas
Applesauce
Boiled potatoes
Peanut butter
Toast
Boiled chicken (without skin and fat)
Pretzels
Cooked vegetables like carrots, green beans, mushrooms, beets, and asparagus tips
The following food items are best avoided during diarrhea:
Fried and greasy foods
Fruits and veggies that cause gas like broccoli, beans, peas, prunes, and green leafy vegetables
Caffeine, alcohol, and aerated drinks
Also, the consumption of milk and dairy products (except yogurt) should be kept to a minimum.
5. Does anxiety cause diarrhea?
Yes! The apprehension during anxiety causes a stress response in the body that may lead to diarrhea (runny stools).
6. Can dehydration cause diarrhea?
Dehydration does not cause diarrhea. In fact, it is the other way around – diarrhea causes dehydration due to loss of body fluids and water.
7. What causes constant diarrhea?
Constant diarrhea is also called chronic diarrhea. When loose stools last for more than four weeks, the condition is called chronic diarrhea. The causes of acute or short-term diarrhea can lead to chronic diarrhea as well. Apart from those listed above, endocrine disorders, such as hyperthyroidism, can also lead to constant runny stools and weight loss.
8. What are the symptoms of diarrhea?
The main symptom of diarrhea is runny, watery stools three or more times a day. The other symptoms are listed below:
Cramps and pain in the abdomen
Fever
Nausea and vomiting
Bloating
If you notice blood in your stools or black, tarry stools, consult your doctor immediately as this might be an indication that the infection is getting worse (30).
While the above-listed natural remedies for diarrhea are sure to help, ensure that you consume plenty of fluids and take ample rest. Sometimes, a good night's sleep is all you need to bounce back to health.
Did we miss out any of your favorite remedies for diarrhea? Do let us know in the comments below.
Recommended Articles

The following two tabs change content below.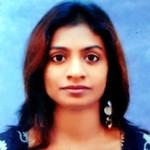 Latest posts by Maanasi Radhakrishnan (see all)