Top 10 Homemade Face Washes For All Skin Types
Try these DIY cleansers, and we bet you will not buy those expensive products anymore.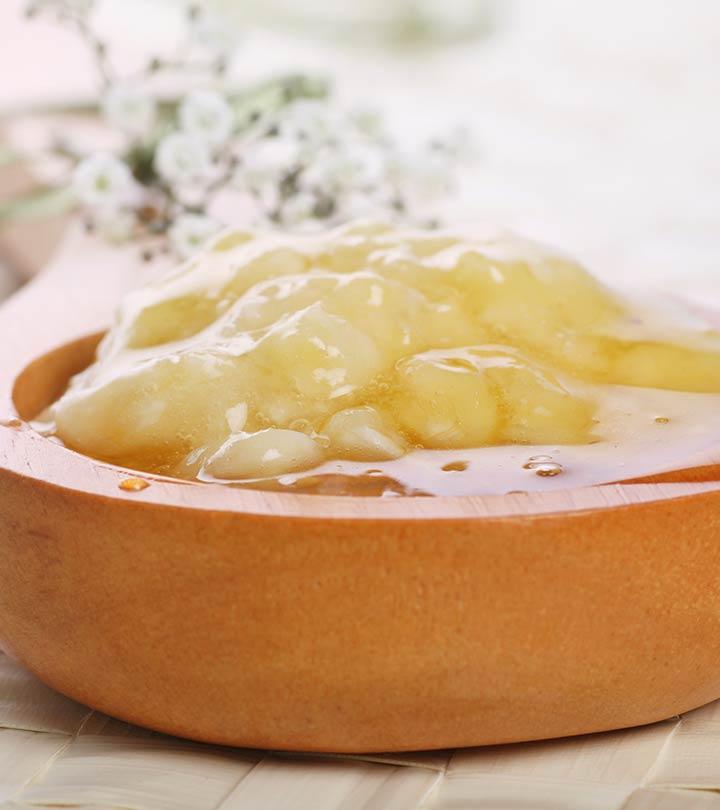 Cleansing is such an essential part of your skincare game as it thoroughly removes all the sweat, dust, bacteria, and excessive oil. Keeping your pores clogged with grime can lead to acne and many other skin problems. To save yourself from this misery, you can try making a few homemade face washes. Face washes made with the right combination of ingredients can avoid unwanted side effects and improve your overall skin health. In this article, we explore some face washes you can make from the ingredients in your kitchen.
Best Homemade Face Wash for Various Skin Types
Homemade Face Wash for Normal Skin / Homemade Face Wash for Dry Skin

People with dry skin often get scared from using chemical face wash, as they tend to dry the face a lot.
In a study that examined the skin of 48,630 participants, it was found that 29.4% of the participants had xerotic skin, which was more common in older individuals. Further analysis revealed that dry skin was strongly associated with several skin conditions like atopic eczema and psoriasis. This highlights the importance of taking care of dry skin, which is a prevalent condition in the adult population.
Try these homemade non-toxic face wash recipes for dry skin, which helps to restore the natural moisture balance of the face.
1. Curd and Honey Cleanser:
How to use
In a bowl, take 2 teaspoons of curd and add 1 teaspoon of organic honey to it.
Mix this pack well and apply it all over the face.
Then keep for about 2-3 minutes and rinse it off with cold water.
One can also add 1 teaspoon of olive oil, if you have very dry skin.
You can follow up with your toning and moisturizing as usual.
This cleanser can be used on a regular basis, as it is very mild on the skin.

Quick Tip
You can use this cleanser even if you have oily or acne-prone skin. Just add half a teaspoon of lemon juice or 1-2 drops of lemon, peppermint, or rosemary essential oil to this cleanser to get rid of the excess sebum on your face.
2. Honey and Egg Cleanser:
How to use
Take1 large egg yolk, add 1 teaspoon of the organic honey.
Make a smooth paste of 6-7 almonds and add into this pack.
Stir the pack well and apply it all over the face.
Keep it for 10-15 minutes, so that the pack dries off well.
Rinse off with lukewarm water to reveal smooth and moisturized face.
3. Cream and Apple Cleanser:
How to use
Boil a small sized apple and with the help of a fork, mash it gently.
Add 1 teaspoon of cream, 1 teaspoon of olive oil and 1 teaspoon of lemon juice or orange juice.
Mix all the ingredients well to form a smooth paste.
Apply this pack all over the face including face, forehead and neck.
Keep this for 5 minutes and rinse off with warm water.
Homemade Face Wash For Oily Skin / Homemade Face Wash for Acne

Oily skin tends to attract a lot of dirt and pollution, which often leads to the formation of acne, blackheads and pimples (1). The organic cleansers are most suitable for combating oily skin, without any side effects.
4. Yogurt and Strawberry Cleanser:
How to use
Take 2 fresh ripe strawberries and add 2 teaspoons of yogurt.
Blend both the ingredients in the blender and stir the puree gently.
Apply and gently massage your face.
Keep it for 5-7 minutes and then rinse off with cool water.
This cleanser will remove the excess oil and sebum from the face.
5. Milk and Honey Cleanser:
How to use
Mix 1 teaspoon of honey with 2 teaspoons of raw milk.
You will obtain a fine lotion, which you apply on the skin evenly.
Massage gently on the skin for 2-3 minutes and then rinse off with warm water.
This gentle cleanser will brighten your skin, and remove the oil from the face. This is a wonderful homemade face wash for sensitive skin.
6. Clay and Aspirin Cleanser:
Clay is one of the best cleansers for all skin types. It absorbs all the excess oil, dirt and sebum, refreshes and soothes any type of skin irritation (2). Aspirin is well known for its anti-inflammatory and anti-bacterial properties (3)(4). Thus, this cleanser not only cleanses your face but also helps in fighting off the pimples.
How to use
In a bowl, mix two teaspoons of clay, add 2-3 crushed aspirin powder and form a smooth paste by adding little water.
Keep for 10 minutes till it dries and rinse off with cold water.
7. Pineapple Cleanser:
How to use
Mix 2 teaspoons of pineapple juice, and add 2 teaspoons of lemon juice.
Add 1 teaspoon of baking soda to make a thick paste into the mixture.
Apply and massage all over your face gently.
Keep for 5 minutes before rinsing with cool water.
For Combination Skin:
8. Gram Flour Cleanser:
Besan or gram flour is one of the oldest and best known natural homemade face wash.
How to use
You can mix besan with milk, curd or malai to prepare the pack and apply it all over the face and gently massage.
Keep for 15 minutes till it dries completely.
Wash off with cool water.
9. Tomato Cleanser:
How to use
Mix 2 teaspoons of tomato pulp along with 1 teaspoon of milk and 1 teaspoon of lemon juice.
Apply this cleanser on the face and keep it for 10 minutes before rinsing with cool water.
You can even store this cleanser for future use.

Quick Tip
If you do not want to use dairy, add a tablespoon of cucumber juice or paste instead of milk to this cleanser. It leaves your skin feeling light and non-greasy.
10. Milk and Chickpea Cleanser:
How to use
Mix 5-6 teaspoons of chickpea flour with 2 teaspoons of raw milk and 1 teaspoon of turmeric powder.
Prepare a smooth paste and apply all over the face.
Wash off your face after 10 minutes.
Infographic: DIY Face Cleanser Ingredients For Different Skin Types
You can easily make beauty face washes and face cleansers at home using widely available ingredients which are all healthy and beneficial for the skin. It is important, however, to know which ingredients can be combined together for optimum results for particular skin types.
Check out the infographic below to know at a glance which DIY face cleansers are appropriate for each skin type.

Cleansing the face is the first step of the essential CTM routine that helps clean facial pores and get rid of dirt, excess oil, sweat, and bacteria. However, using the right face wash for the right skin type is fundamental to a good skin care routine. In addition, you need to be mindful of the ingredients in these face washes, as chemical-laden products may cause more harm than good. Eco-friendly, homemade face washes offer the benefit of being effective and free of unwanted chemicals. You can use nourishing and cleansing ingredients like yogurt, honey, egg, certain fruits, olive oil, milk, clay, and gram flour in different combinations depending on your skin type to prepare a suitable face wash for your skin.
Frequently Asked Questions
Can I wash my face with water only?
Yes, washing your face with water alone may help reduce skin irritation.
What happens if you don't wash your face for a month?
Not washing your face for a month may lead to dirt and oil buildup, acne breakouts, and inflammation.
Does not washing your face make you age faster?
No. Not washing your face may damage the skin and make you look aged.
Key Takeaways
Face wash made with homemade ingredients is sustainable and may promote skin health and protect from unwanted side effects.
These face washes cleanse dirt, bacteria, and excess oil and treat acne.
Curd and honey, egg and honey cleansers are good for dry skin.
Yogurt and strawberry, milk and honey face washes are suitable for oily skin.
A combination of Milk and chickpea cleanser is effective for combination skin.
Learn how to make a natural, homemade face wash with simple ingredients! Watch this video to get glowing skin with this easy to make DIY recipe.
Sources
Articles on StyleCraze are backed by verified information from peer-reviewed and academic research papers, reputed organizations, research institutions, and medical associations to ensure accuracy and relevance. Read our editorial policy to learn more.
The following two tabs change content below.