How To Make Lotion At Home: DIY Recipe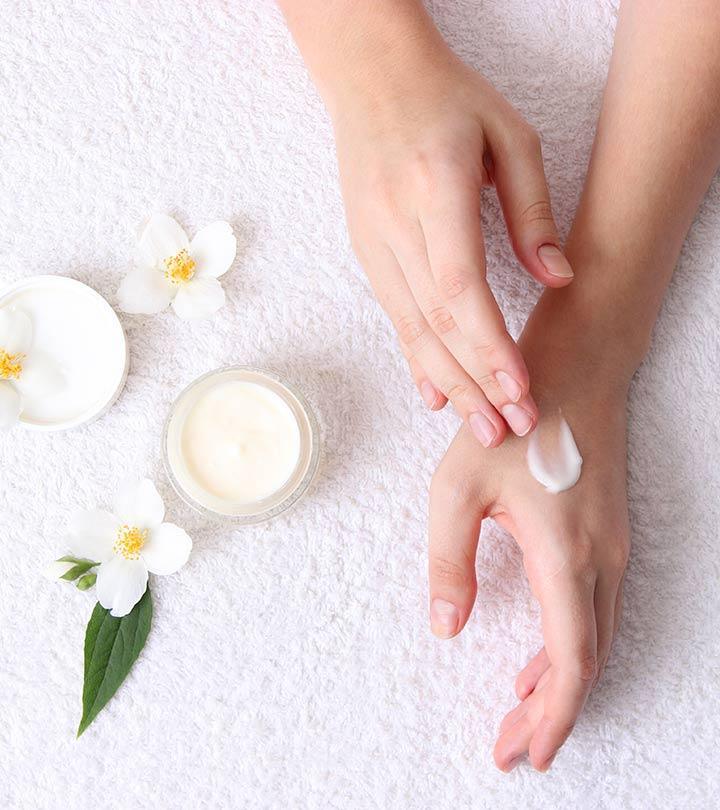 Hydrating. Non-greasy. No residues. Chemical-free. Do you think you are expecting too much from a bottle of moisturizer? Not really. When it comes to picking a moisturizer, it gets tough to find one that meets all our skin needs. Also, most of the store-bought moisturizers contain chemicals and artificial preservatives. What's the way out then?
Simple. Prepare your lotion at home and customize it the way you want it to be! It's not as tough as you are assuming it to be. In this article, you will find the recipe to whip up a homemade lotion. Scroll down.
Ingredients You Will Need For Homemade Lotion
The first step is to know what ingredients you need. Homemade lotions are a combination of three ingredients:
Oil
Water (distilled water and not your regular tap water)
Emulsifier
The consistency and texture of the lotion depend on the proportion of these three ingredients and the type of ingredients you use. Here is a breakdown of the ingredients that you will need to prepare a natural body lotion:
1. Water
Water constitutes about 70%-80% of the body lotion. Water makes the lotion thinner and easy to apply. Using only body butter and oils for your lotion will make it greasy and not give it a silky consistency.
2. Butters And Oils
Body butters and oils are rich in antioxidants, nutrients, and skin healing properties, depending on the type of oils and butters you are using. These are especially beneficial for extremely dry skin and reduce the appearance of fine lines and wrinkles. The most common oils and butters used for making lotions include:
Shea butter
Cocoa butter
Sweet almond oil
Avocado oil
Sunflower oil
3. Emulsifiers And Wax
You cannot mix oils/butter with water. Emulsifiers (or emulsifying wax) help you mix and stabilize both. Emulsifiers contain components that can work with both water and oils. They act as glues to bind them together in your DIY lotion.
DIY body lotions use only 10% or less of emulsifiers. Remember, you can't use any wax, such as beeswax or candelilla wax, for making lotions. These will not act as emulsifiers.
Depending on the type of emulsifier you are using, the texture of your lotion will vary. Some of the common emulsifiers that are available on the market include:
1. Emulsifying Wax
This is a plant-based emulsifier and can constitute 3%-5% of the total recipe.
2. Polawax Emulsifying Wax
This emulsifying wax can constitute 3%-6% of the total weight of your lotion recipe.
3. BTMS 50
This vegetable-based emulsifying wax can be used at 1%-15% of the total weight of your lotion recipe.
4. Olivem 1000
This is derived from the olive tree and can be used at 1.5%-3% of the total weight of the recipe if it is a light lotion and at 3%-8% of the total weight if it is a thick lotion.
Using water in your lotion makes it easy to apply. But, it also turns your lotion into a breeding ground for bacteria and molds. Keeping the lotion inside the refrigerator is not going to prevent bacteria and mold unless you use a preservative.
Preservatives For Homemade Lotion
The word "preservative" might sound scary, and you might think it kills the very purpose of making a natural body lotion. Don't worry, you will find natural preservatives that can give your homemade lotion a shelf life of 2-3 months. A few mild and natural preservatives that you can use include Leucidal, Rokonsal, and Geogard 221 (Cosgard). They are all approved by ECO-CERT.
A lot of people and DIY enthusiasts believe that coconut oil, essential oils, vitamin E, and potassium sorbate act as natural preservatives for homemade lotions and other skin care products. Although these ingredients may have antibacterial or antifungal properties, they cannot prevent bacteria and mold. Vitamin E oil and grapefruit seed extracts may slow down the rancidity of the oils in your lotion, but they cannot prevent molding. On the other hand, potassium sorbate does not prevent bacteria formation in the lotion.
Hence, it is important to use a preservative in any homemade skin care product (if you wish to store it for over a month).
Apart from these, you will need colors (water-soluble ones) and additives, such as glycerin or fragrances. However, these are optional.
Now, let's move on to the recipe for your DIY lotion.
Homemade Lotion Recipe
You Will Need
65 mL distilled water (you may use floral water or distillates or the same amount of pure aloe vera gel instead of distilled water)
30 mL oil (pick any oil of your choice, such as jojoba, sweet almond, grapeseed coconut, or avocado oil)
4 grams of emulsifying wax
3 drops of lactic acid
0.6 grams of Rokonsol or 3.5 grams of Leucidal
You May Also Add (Optional)
0.5% of fragrance
Glycerin (less than 5% of the total recipe) or Vitamin E oil
Hyaluronic acid (2% of the total recipe)
10 drops of 100% pure essential oil of your choice
Note: You may tweak a few ingredients (except for the basic and must-have ingredients) and add oils and fragrance depending on your personal preferences.
Also, use a scale or measuring cups to make sure the measurements are correct.
Method
Measure the distilled water in a clean glass bowl and warm it to around 70º-75ºC. Heating the water is necessary to bring it to the same temperature as the oils. This helps in proper emulsification.
Measure the oils and wax and add them to another bowl. Heat the wax and oil(s) in a double boiler (heat water in a bigger bowl and place the oil and wax bowl in it). Keep stirring the oil and wax. Warm it to around 70º-75ºC.
Add the water to the hot oil and wax mixture and whisk it. Keep whisking the water with oil and wax until the mixture gets thicker and opaque. Make sure to maintain the temperature of the water as well as the oil-wax mixture. Else, there will be problems with the emulsification process, and they will not mix properly. If that happens, don't worry. Heat the mixture again in a double boiler and keep whisking until it is mixed well.
Let the mixture cool down a bit.
Test the pH of the mixture using a pH strip. If you are using Leucidal, it can work with a pH range of 3-8. However, if you are using Rokonsol, it will work only if the pH is lower than 5.5.
If the pH of your lotion is higher than 5.5, and you are using Rokonsol, add a few drops of lactic acid to the mixture and test the pH. Continue once the pH is lower than 5. If you are using Leucidal, you will not need lactic acid.
Once the mixture has cooled down, add the preservatives. At this point, you can add the heat sensitive additives (essential oils or glycerin or vitamin E, hyaluronic acid, a few drops of color, etc.) and continue whisking.
Once all the ingredients are mixed, transfer the lotion to airtight containers or silicone tubes or containers.
Let the lotion cool down completely. Once it has come down to room temperature, cap the container or tubes.
This lotion will last for 3 months. Mark the date on the container so that you know when you need to replace it and make a fresh batch.
Try this recipe at home. However, if you are new to lotion making at home, it might take a little time and a few trials before you get the perfect formula that suits your skin. Even if you are careful, there are chances of small mistakes happening during the process. Start with small batches, and once you get the hang of it, you can easily prepare lotions at home.
Have more doubts? Drop your questions in the comments section below, and we will get back to you.
Frequently Asked Questions
Why does my homemade lotion feel grainy?
This is because you probably didn't let the emulsifiers dissolve completely. Don't worry, reheat it in the double boiler and whisk repeatedly.
Why is my homemade lotion separating?
The temperature of the oil-emulsifying wax mixture and water wasn't close enough while mixing. Reheat the mixture and try mixing again.
My homemade lotion feels greasy. How to fix that?
That could be due to the oils you used. Avocado, jojoba, and hemp oils can make your lotion heavy. Try using lighter oils, such as sweet almond, coconut, or apricot kernel oils, to make your lotion feel less greasy.
Recommended Articles:
The following two tabs change content below.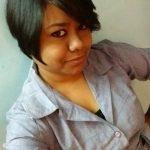 Ramona is a journalist-turned-content writer. She holds a Master's degree in English Literature and has been writing for the digital world for over five years. She specializes in writing for Skin Care. She has done a certificate course titled 'Dermatology: Trip To The Skin', offered by Novosibirsk State University. She believes that beauty begins with a good skin care regimen and is on a mission to eliminate all toxins from her routine. She helps and guides readers in selecting products and ingredients specific to their skin type/issue. When Ramona is not working, her books and passion for music, good food, and traveling keep her busy.