How To Tighten Skin On The Face Naturally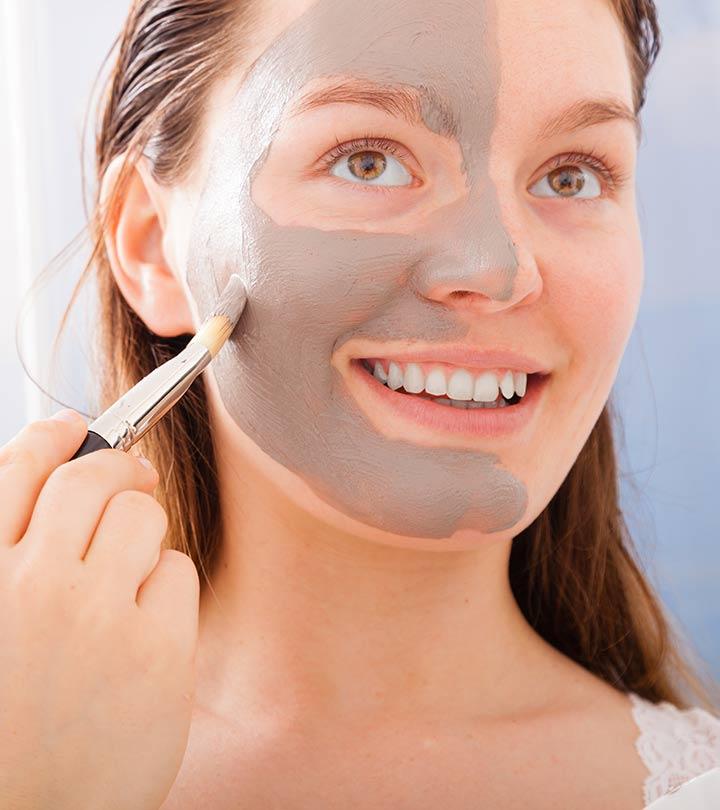 As we age, developing skin-related issues is natural. The skin starts becoming dry and saggy as we grow older. External and internal factors, such as age, exposure to the sun, atmospheric pollutants, chemicals in skincare products, and an unhealthy diet, can directly affect the health of your skin. Dryness, sagging, wrinkles, and fine lines develop and are usually accompanied by dullness. But it is possible to avoid this by taking precautions from an early age.
Skin tightening masks can be an effective solution to these skin problems. In this article, we will share a few tips and tricks to make skin tightening masks using natural ingredients.
What Causes Loose Skin?
 The skin, like every other part of your body, ages as you age. One of the major factors that affect the elasticity of your skin is aging. Other factors that can affect the firmness of your skin are as follows:
We will now explore some natural ways that can help tighten your skin and prevent sagging.
Natural Skin Tightening Face Masks
1. Banana Face Pack
Banana not only moisturizes your skin but can also protect it from free radical damage with its antioxidant properties (7), (8). This can help reduce the signs of aging. Honey and olive oil are humectants and contain antioxidants that can repair damaged skin cells (9), (10).
You Will Need
1/2 ripe banana
1 teaspoon of olive oil
1 teaspoon honey
What You Have To Do
Peel and mash the banana so that no lumps remain. Add honey and olive oil and mix well.
Apply the paste all over your face and neck.
Leave it on for 15 minutes and then rinse with lukewarm water.
Rinse with cool water to close your pores.
How Often You Should Do This
Use this mask once or twice a week.
2. Egg Face Pack
The complex peptides present in eggs tone the skin and make it firm (11). Yogurt can help to get rid of blemishes and cleanse the skin (12). The abrasive nature of sugar can help in sloughing off dead skin cells, making your skin look brighter.
You Will Need
1 egg white
1 tablespoon yogurt
1/8 teaspoon sugar
What You Have To Do
Separate the egg white from the yolk and mix yogurt and sugar with it.
Apply the mixture on your face and let it dry.
Rinse well with lukewarm water.
How Often You Should Do This
Apply this mask once every week.
3. Multani Mitti Face Pack
Fuller's earth or Multani mitti improves the skin tone and lightens blemishes, pimples, tanning, etc. It draws excess oil from the skin and stimulates blood circulation in your face (13). Raw milk contains lactic acid that increases the thickness and firmness of the skin (14).
You Will Need
2-3 tablespoons Multani mitti (Fuller's Earth)
Raw milk
What You Have To Do
Add enough raw milk to Multani mitti powder to get a smooth paste.
Apply this paste evenly on your face and neck.
Let it dry naturally for 10-12 minutes.
Rinse with water.
How Often You Should Do This
Repeat this once every week.
Note: This face pack is not recommended for people allergic to dairy products. Substitute milk with rose water if you wish to try this remedy.
4. Oatmeal Face Mask
Oatmeal is a good absorbent. It absorbs all the impurities and dirt lodged in your skin pores. It also soothes the skin and protects it from free radical damage with its antioxidants (15). Research suggests that herbal face packs prepared using gram flour, green tea, and other easily available ingredients can keep the skin nourished (16).
You Will Need
1 tablespoon oats
1 tablespoon besan (gram flour)
1 teaspoon honey
Rosewater
What You Have To Do
Grind the oats to get a grainy powder.
Add gram flour, honey, and enough rose water to make a paste.
Apply this pack on your face and neck and leave it on for 10 minutes.
Rinse with water.
How Often You Should Do This
Use this pack once a week.
5. Clay Mask
Clay masks can help cleanse the skin and remove oil and impurities (17). A study conducted in 2012 showed that clay masks could increase the number of collagen fibers in the skin, thus tightening the skin (18).
You Will Need
2 tablespoons bentonite or Kaolin clay
1 teaspoon powdered milk
Water or rose water
What You Have To Do
Mix all the ingredients to get a thick paste.
Apply it evenly with your fingers or a face mask brush all over the face and neck.
Let the mask dry for 10-15 minutes. Rinse your face.
How Often You Should Do This
Repeat this once every week.
6. Castor Oil Face Pack
Studies suggest that castor oil is a good skin conditioning agent (19). It enhances collagen and elastin production, making the skin more firm, taut, soft, and smooth. Ricinoleic acid, the main component of castor oil, has anti-inflammatory properties (20). These properties can ease inflammation on the skin.
You Will Need
1-2 tablespoons castor oil
1 teaspoon lemon juice OR a few drops of lavender oil
What You Have To Do
Add either lemon juice or lavender oil to castor oil and mix well.
Massage this mixture in upward circular motions on the face and neck. Keep massaging for a few minutes.
Leave it on overnight.
Rinse with lukewarm water first, followed by cool water.
How Often You Should Do This
Do this once or twice a week.
Note: This remedy is not recommended for oily and sensitive skin types.
 Here are a few ways to prevent loose skin.
Prevention Tips
You could do simple facial exercises that can help prevent sagging skin. This can be done easily for 10 minutes daily.
Massage the area where you observe skin sagging. Regular massage enhances blood flow to your skin, thereby tightening it over time.
Follow a diet that includes antioxidant-rich foods that can help enhance collagen synthesis, thereby increasing the elasticity of your skin and making it firm.
Most of the ingredients mentioned in the remedies above are not only found easily at home but also have many benefits. The various constituents of these ingredients deal with different issues, such as dryness, sagging, and wrinkles. Taking care of these issues can be the first step towards making the skin firmer and smoother and free of wrinkles and patches.
Sources
Articles on StyleCraze are backed by verified information from peer-reviewed and academic research papers, reputed organizations, research institutions, and medical associations to ensure accuracy and relevance. Check out our
editorial policy
for further details.
Recommended Articles
The following two tabs change content below.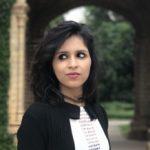 Shaheen holds a postgraduate degree in Human Genetics and Molecular Biology. She is a Geneticist with proficiency in Biotechnology, Immunology, Medical Genetics, Biochemistry, Microbiology, and Genetic Counseling. Her passion for writing and her educational background have assisted her substantially in writing quality content on topics related to health and wellness. In her free time, Shaheen loves to explore the world and the different flavors/cuisines it has to offer. Photography is another hobby she has developed of late.