15 Homemade Skin Toners You Should Definitely Try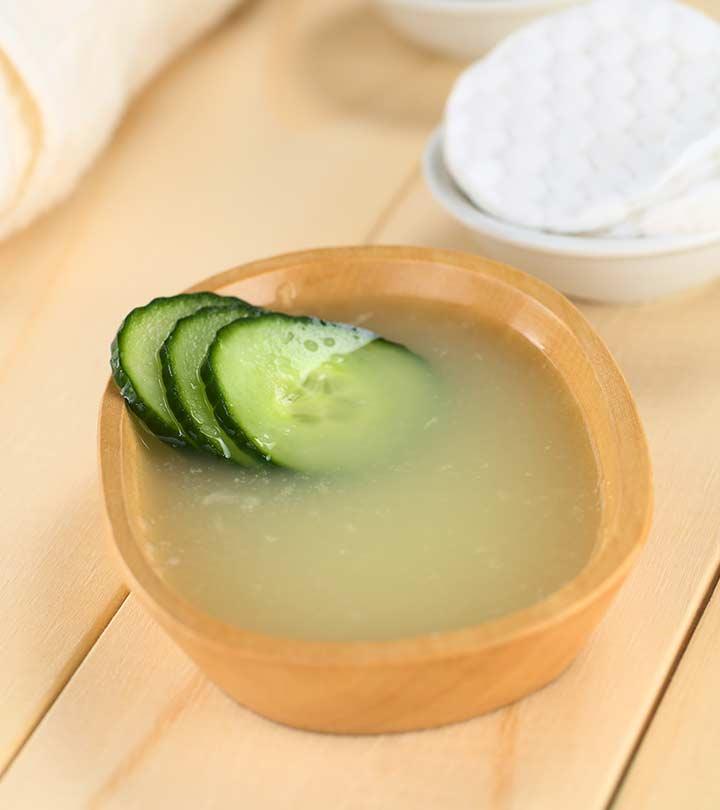 You should never forget while caring for your skin that toning is an essential part of skin care routine and skin care is never complete without this step. There are hundreds of toners available in the market but when you can make some natural skin toner ingredients kiss your skin then why go for harsh chemicals? A homemade skin toner is just what you need!
Here's providing you with 15 different types of homemade skin toning recipes which you will give your skin a fresh feeling:
Homemade skin toners:
1. Mint leaf toner:
Shred the mint or pudina leaves, about 1cup , bring 1.1/2 cups of water to a boil,put the leaves in it, close with a lid, turn off the flame and wait till it cools down. Or after 30-40mins ,strain and store it in a clean dry bottle and store in the refrigerator. Use as and whenever needed for toning and this is very good for sunburnt skin.
2. Basil or tulsi leaf toner:
Shred the tulsi or basil leaves and perform the above toner making process by putting them in boiling water and turning off the flame and lastly straining and storing it in the refrigerator and use as and when needed. This is very good for sensitive skin and combination skin. Yes, you confidently call this the best homemade skin toner for sensitive skin.
3. Ginger toner:
Make paste of ginger, follow the above toner making process and store in the refrigerator. 
4. Ginger tulsi toner :
Mix paste of ginger, add to this paste shredded basil leaves and repeat the above process. Strain and refrigerate.
5. Ginger Mint toner:
Mix paste of ginger and finely chopped mint leaves make a toner by the above process and store it.
6. Neem Toner:
Tear neem leaves into small pieces make a toner by the above toner making process and store in the freezer, very good for acne and zits prone skin. 
7. Papaya Toner:
Make a paste of raw papaya about 1cup, it's very difficult to get out papaya juice so mix with 1 cup of ice cold boiled water or mineral water paste of papaya, store in a bottle and refrigerate ,This should be enough for a week and it's shelf life is 4-5 days maximum. Very good for dry skin prone to rashes and sunburnt skin.This is where your hunt for the perfect homemade skin toner for dry skin ends.
8. Camphor rose water toner:
Mix 1/3 rd teaspoon of camphor to 1cup of rose water, and refrigerate. Increase the quantity as per requirement and it has maximum of shelf life like about 3-4 weeks.
9. Cucumber toner:
This is an instant toner, best used within 1-2 days if refrigerated or use instantly, grate and squeeze out the juice from a required amount of cucumber and store in the freezer. Best for oily skin.
10. Tomato toner:
Squeeze out juice from a refrigerated tomato and use on face instantly with a cotton pad, very good for instant toning and tightening. 
11. Tomato cucumber toner:
Take equal amounts of tomato and cucumber juice mix together and refrigerate. Used on skin. Very good for combination skin types. Shelf life-1-2days.
12. Vinegar toner:
ratio of vinegar and rose water should be mixed and kept refrigerated. Use with cotton pads and has shelf life of 2 weeks.
13. Green tea toner:
Boil about 2cups of water and turn off the flame, put 1 or 2 bags of green tea (depending on the size of tea bags),or more simply put 4teaspoons of green tea , put the lid and keep for about 30mins .Strain or take out the tea bags and store the water in a bottle and refrigerate.
14. Water Melon toner:
In a juicer make pure water melon juice, about 2 cups. Don't make more cuz it will rot in a max of 4 days. Strain and store in the freezer. 
15. Red grape juice antioxidant skin toner:
Strain out pure grape juice in a juicer and store in an air tight clean dry bottle and use as and when toning is needed , a wonderful skin toning and tightening recipe.
Things to remember:
These are natural toners made from natural juices , you can experiment using each of them or some that you like but different skin types react to different natural ingredients so if you experience any types of eruptions then stop using that specific type of toner.
Tip:
For dark circles and puffy eyes you may put these liquid toners on cotton pads and use them on the eyes or make ice cubed with these and can rub around your eyes.
There you go! 15 amazing homemade toners for skin. Have fun!
[ Read: Best Toners For Oily Skin ]
Recommended Articles:
The following two tabs change content below.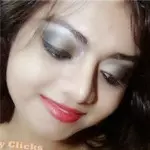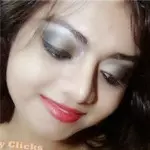 Zinnia
I love makeup,dance,dressing up,singing,writing ,acting (stage drama),eating and nail arts. I live life to the fullest and enjoy every moment as it comes.