Homosalate For Skin – Everything You Need To Know Homosalate is an important sunscreen ingredient known for its UV-filtering properties. This ingredient is also found in various cosmetic and skin care products. Research does support homosalate's anti-UV effects. But some also believe it may act as an endocrine disruptor or increase skin cancer risk.
Can you continue to use products containing homosalate? Or should you practice caution and steer clear of them? Here, we discuss homosalate, its benefits, and potential side effects. Read on and make a wise choice.
What Is Homosalate?
Homosalate is an organic compound made from salicylic acid. It is a yellow liquid and has a dense, oily texture. This ingredient is commercially used in the production and manufacturing of sunscreen as it protects the skin from harmful UVA and UVB radiation (1). It also may help treat sunburns, fine lines, and wrinkles.
Homosalate is also known as Homomenthyl Salicylate or HMS. It is made by the esterification (a chemical reaction leading to the formation of esters) of salicylic acid and 3,3,5-Trimethylcyclohexanol.
Benefits Of Homosalate For Skin
May Help Treat Heat Rashes
We experience a lot of sweating in summers. The sweat glands could also get clogged by dirt. This leads to skin irritation, blisters, rashes, etc. Homosalate, when applied topically, may protect the skin from the harmful consequences of heat exposure. However, more direct research is warranted in this regard.
May Help Treat Dry Skin, Sunburns, And Tanning
Excess perspiration can prove harmful if the body gets dehydrated. In addition, sunburns and tanned skin are also the consequences of a hot summer. Homosalate, as part of sunscreen lotions, may help moisturize skin and prevent sunburns.
May Reduce Skin Cancer Risk
Frequent exposure to UV rays may increase the risk of skin cancer. Homosalate acts as a UV filter (1). Its use may reduce skin cancer risk. However, more research is warranted in this regard.
When used with other agents, homosalate may offer complete protection from UV rays. These combinations can be well-observed in sunscreens. Using the right amount of sunscreen regularly can spare you from the potentially dangerous effects of sun exposure.
But before you pick a sunscreen containing homosalate, you must be aware of its potential adverse effects too.
Side Effects Of Homosalate
As beneficial homosalate may be, it also has been scrutinized for its fair share of controversies. The ingredient is suspected to be an endocrine disruptor (2).
An endocrine disruptor is a substance that may negatively interfere with the endocrine system. A substance can be considered an endocrine if:
There is a direct link between the ingredient and hormonal deregulation.
Damaging effects are observed on human health after usage.
These side effects have proven to possibly manifest in some users of homosalate. This ingredient ought to be used with caution. Other potential adverse effects of homosalate include:
Homosalate may show estrogenic activity (3).
Homosalate may lead to the growth of breast cancer cells in rare cases. However, research is scarce in this regard.
Homosalate is absorbable and may enter your bloodstream faster. In rare cases, it is thought to interrupt the functioning of your cells and organs. But research in this regard is very limited.
Excess use of homosalate may affect your progesterone, estrogen, and androgen levels.
Other potential side effects of homosalate include:
Acne
Inflammation
Skin irritation
Allergic reactions
Homosalate-based products have been barred from sale in a few countries. However, the EU Scientific Committee on Consumer Safety deems use of up to 0.5% of homosalate in cosmetic products safe (4).
How To Use Homosalate
Homosalate is widely incorporated in the manufacturing of sunscreens, lotions, sticks, creams, sprays, etc.
Apart from sunscreens, homosalate can also be spotted as an ingredient in a range of SPF products, moisturizers, bronzers, BB creams, fragrances, tanning oils, make-up powders, setting sprays, facial cleansers, and foundations.
Homosalate-based products are accessible and can be used by everyone except those with overly sensitive skin or pregnant women (to whom mineral-based sunscreens are recommended).
In Conclusion
Homosalate has its fair advantages. It offers effective protection from the sun's UV rays. But it also may potentially act as an endocrine disruptor and cause rashes or acne. While research on homosalate largely supports its safety, information about its side effects is still inconclusive. Hence, practice caution while using homosalate. Pregnant women and those with sensitive skin or any hormonal or skin condition must avoid products containing homosalate. Consult your doctor for more information.
Sources
Articles on StyleCraze are backed by verified information from peer-reviewed and academic research papers, reputed organizations, research institutions, and medical associations to ensure accuracy and relevance. Read our editorial policy to learn more.
Recommended Articles
The following two tabs change content below.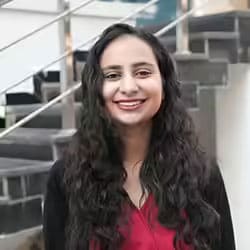 Arshiya Syeda is an editor and certified counselor. Ever the lover of the written word, she served on the editorial boards of her school and college newsletters. Writing articles on hairstyles, hair care, and nutrition helped her combine her love for reading, writing, and research. As an editor, she helps her team members deliver polished and meticulously researched content. Arshiya is fluent in English, Urdu, and Hindi and aims to become a multilinguist by learning German and teaching herself American Sign Language (ASL).