How Does Honey Help Diabetics?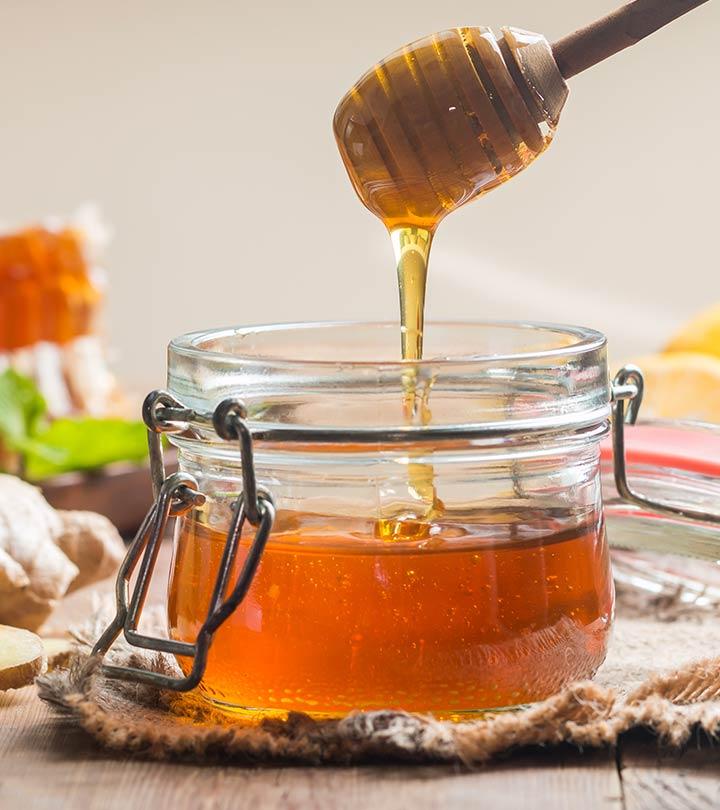 Honey is popular as a natural sweetener. But, did you know that it can help keep diabetes in control? Given that anything 'sweet' is out of bounds for diabetics, this sounds impossible, right?
Just because honey is sweet to taste, it does not mean that honey and sugar act in the same fashion. The former is actually good for diabetes. Curious? Read on to know how can diabetics eat honey.
Diabetes – A Brief
Diabetes is a metabolic disorder that is characterized by high blood sugar levels. It is a disease where your body fails to either produce insulin or use it properly. Insulin is a hormone produced by the pancreas that allows the cells to use glucose from the food as energy. When this glucose can no longer reach the cells, it stays in your blood, thus raising the blood sugar levels. The ingested sugars and starches cannot be used up as energy, and hence are eliminated through urine (1).
Signs And Symptoms
Symptoms of diabetes include:
Frequent urination
Extreme thirst or hunger
Weight loss
Fatigue
Numbness
Infection
Types Of Diabetes
There are two types of diabetes – type 1 and type 2. In type 1 diabetes, the body doesn't produce any insulin. On the other hand, people who are diagnosed with type 2 diabetes either don't produce enough insulin or their cells do not use it properly. As a result, type 2 diabetes patients tend to be overweight and obese due to the high insulin levels. Their bodies are unable to channel glucose into the muscle cells, and end up converting glucose into fat and cholesterol instead.
Can Diabetics Eat Honey?
is honey good for diabetics? Well, many people are of the opinion that honey should not be consumed by people who have diabetes. But, is it true? Let's find out.
What makes honey better than refined sugar for diabetes?
People are aware of the fact that sugar intake is dangerous for diabetics, and keeping the sweetness factor in mind, they assume that honey should also never be included in the diet of a diabetes patient.
Why is honey different?
Honey, being a natural sweetener, contains protective nutrients and amino acids that work together to maintain metabolic functions. It also has a less glycemic index (GI) as compared to refined sugar. This means it does not rush sugar into the body as fast as processed sugar. The required amount of insulin is also observed to be very less than regular sugar. As a result, honey reduces the blood glucose levels (2, 3, 4).
On the other hand, refined sugar is deprived of essential nutrients. Thus, if you have diabetes, the vitamins and minerals in your body will be entirely used up for the absorption of processed sugar. Excessive sugar leads to swelling of the liver. It later enters the bloodstream in the form of fatty acids, which in turn increase the sugar levels.
So, can diabetics eat honey? Definitely, yes (5).
[ Read: Effective Home Remedies For Diabetes ]
Effective Ways To Use Honey For Diabetes
Drizzle it on top of your salad or have it with tea – there are several ways to include honey in your diabetes-friendly diet. If you are wondering how, here's an amazing compilation of different honey combinations. Take a look:
1. Honey And Yogurt For Diabetes
You can consume pure honey with yogurt in the early hours of the morning to keep your blood sugar levels in control.
You Will Need
1/2 teaspoon raw honey
1 tablespoon plain yogurt
What You Need To Do
Mix both the ingredients well.
Have this mixture first thing in the morning, and on an empty stomach.
Repeat this every day for a month, and witness the gradual drop in your blood sugar levels.
2. Honey And Cinnamon For Diabetes
This ultra popular combination is a three-way remedy for diabetes. Apart from managing the spiking blood sugar levels, it also improves metabolism, lowers the cholesterol levels, and aids weight loss.
You Will Need
1 teaspoon raw honey
1 teaspoon ground cinnamon
250 ml boiling water
What You Need To Do
Add ground cinnamon to a glass of boiling water.
Let the spice dissolve completely. Cover the glass and keep it aside for about half an hour.
Filter the mixture to get rid of any stray particles.
Add one teaspoon honey to the mixture and mix well.
Drink this concoction every morning on an empty stomach for two weeks. Make sure you maintain a half-hour gap between this drink and breakfast.
Note: You can also prepare the cinnamon mixture beforehand to save time. All you need to do is make a concentrated mixture of ground cinnamon and half the amount of water as mentioned above. Strain this mixture and store it in the refrigerator. Add boiling water and honey just before having this drink.
[ Read: Bitter Gourd Juice For Diabetes ]
3. Honey, Basil, Neem, And Turmeric For Diabetes
This unusual mixture of honey, basil, neem, and turmeric can help to stabilize the blood sugar levels.
You Will Need
1 tablespoon raw honey
3 tablespoons dried basil powder
3 tablespoons dried neem powder
3 tablespoons turmeric powder
A mixing bowl
A glass jar
What You Need To Do
Mix the dried basil leaves powder, neem powder, and turmeric powder in a mixing bowl.
Transfer the mixture to a glass jar. Store it in a cool and dry place.
Take a tablespoon of this mixture and have it with a tablespoon of honey every morning on an empty stomach.
Repeat this process religiously for a month for best results.
4. Honey, Ginger, And Lemon Tea
Honey and ginger tea with a dash of lemon. Sounds like a perfect morning, doesn't it?
You Will Need
2-inch ginger
1 tablespoon lemon juice
1 tablespoon honey
1/2 teaspoon tea leaves
4 cups water
What You Need To Do
Take a saucepan and add ginger, tea leaves, and water to it.
Let it simmer for 15 to 20 minutes.
Remove the pan from the heat and add lemon juice to it. Stir the mix well so that lemon juice is dissolved properly in the tea mixture.
Strain the mixture and transfer it to cups.
Add a few drops of honey and enjoy this delicious tea first thing in the morning.
Choosing The Right Type Of Honey For Diabetic Patients
While honey has been given the green signal, its quantity and quality are key factors associated with its effectiveness in keeping diabetes in control.
Let's begin with the quality. Make sure you go for the raw and pure variety. Studies have revealed that the consumption of raw honey results in lower blood sugar by 60-100 mg/dl. Processed honey is never preferred, even if it looks clean and appealing.
Another factor is the type of honey you take. Supermarkets today are flooded with a number of honey brands and types, which can confuse you.
So, what are these types of honey for diabetics?
The are more than 300 types of honey. However, the most popular ones are Manuka, buckwheat, neem, and acacia – all of which benefit your body in different ways. Of all these varieties, neem honey, with its antioxidants and anti-inflammatory properties, is usually recommended to those suffering from diabetes.
[ Read: Is Drinking Coconut Water Safe For Diabetics? ]
A Word Of Caution – Honey And Diabetes
Pure honey is healthier than refined sugar and other available sweeteners. But, everything has a limit, and it is the same in the case of honey consumption by diabetics.
Every tablespoon of honey contains about 17 grams carbohydrates, which adds on with excessive intake. This, in turn, can lead to a spike in your blood sugar levels (6).
Honey is also very high in calories, with every tablespoon of it offering up to 64 calories. This can affect your weight.
This natural sweetener should be avoided by overweight people with poorly managed diabetes.
The consumption of honey can exert beneficial effects on the body weight and blood lipids of diabetic patients. However, proper care should be taken. But, before you decide to make the switch, it is recommended that you consult your doctor or dietitian for guidance.
Did you find our article on can diabetics eat honey useful? Do let us know in the comment box below.
Stay fit, stay healthy!
Recommended Articles:
The following two tabs change content below.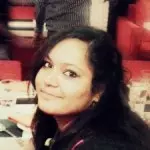 The one with a constant energy that can leave you awed, Tanya can jump around and talk for the whole day. If not found writing away the desired articles, she can easily be spotted glued to the youtube, eyes wide, spazzing over the perfection of her favorite singer. Functioning without music (Bollywood, Hollywood, Spanish, German, Korean, Chinese, Japanese, Thai and what not- Because music is music), and a big cup of tea is an impossibility for her. Ever heard of a totally weird soul that could go frenzy over the smell of a book, especially if it's a Dan Brown or Lee Child? Yep! That would be her.