Horse Gram For Weight Loss With Recipes – How To Lose 10 Pounds In A Month!
Want to lose 10 pounds (5 kgs) in just 1 month? Then, you must try horse gram for weight loss. It is a disk-shaped lentil that is mostly consumed in the Southern part of India. It is a great source of protein for vegetarians/vegans. Horse gram has been used since ages as an alternative/folk medicine for treating obesity, menstrual irregularity, kidney problem, and cold and cough (1). So, it is very safe and effective to use as a weight loss agent. Read on to know how it works and ways (recipes) you can consume it. Swipe up!
How Horse Gram For Weight Loss Works
Horse gram is loaded with protein, dietary fiber, vitamins, and minerals and is low in calories. This makes it an amazing food for weight loss. Here's why you should consume it for weight loss:
If you want to lose weight, your body has to maintain a negative energy balance (fewer calories in, and more calories out). Since horse gram is low in calories, you can consume it as much as you want. And the high protein and fiber content will keep you full for a long duration.
Loaded With Dietary Fiber
Dietary fiber is a complex carb or good carb that helps you lose weight by encapsulating the fat molecules, thereby preventing fat absorption. It forms a gel-like layer in the stomach, which slows down the food passing through the digestive tract. And this prevents a glucose spike and keeps you full for a longer duration.
Horse gram is rich in protein as well – 100 grams of it contain about 22 grams of protein. Proteins are tough to digest, increasing the satiety levels. They also help rebuild and rejuvenate your muscles. And when that happens, the number of mitochondria in your muscles increases, which boosts your metabolism.
Consuming horse gram will keep your energy levels high. The protein and dietary fiber keep you satiated, which, in turn, prevents you from feeling hungry all the time. You will feel more energetic and stay active.
The insoluble and soluble fibers in horse gram make it easy for the stomach to digest it. The fiber promotes the peristaltic movement of the digestive tract, which helps flush out toxins from the colon. This also helps maintain proper digestive function.
These are the various ways horse gram aids weight loss. But you must know how to consume it for maximum benefits. Check out the next section.
How To Consume Horse Gram
Horse gram generates heat in the body. So, it is best to consume it with cumin seeds, buttermilk, or juices. This will help balance/lower the effect of the heat produced by horse gram. Apart from that, you can also make other delicious recipes. Here are a few.
Horse Gram Recipes For Weight Loss
1. Horse Gram Powder
Ingredients
1 cup horse gram seeds
1 tablespoon cumin seeds
4 tablespoons split pigeon peas
4 tablespoons split black gram
10 dry red chilies
1 teaspoon black peppercorn
Salt to taste
 How To Prepare
Dry roast the horse gram until the raw aroma is gone.
Dry roast the split pigeon peas and split black gram until they change color.
Dry roast all the other ingredients and let them cool down.
Blend them into a coarse powder.
Add it to hot rice and consume it to lose weight.
Best Time To Consume
Lunchtime
2. Horse Gram (Kollu) Soup
Ingredients
1 cup horse gram
1 teaspoon mustard seeds
1 tablespoon tamarind juice
5-7 curry leaves
1 green chili
1 teaspoon cumin seeds
1 dry red chili
1 tablespoon olive oil
Salt to taste
How To Prepare
Soak the horse gram overnight in two cups of water.
In the morning, boil it in the same water. Discard the water once the horse gram is cooked.
Heat the oil in a pot and add the mustard seeds, cumin seeds, curry leaves, dry red chili, and tamarind juice.
When it starts boiling, add a cup of water, salt, and green chili.
Let it boil for 5 minutes and then add the cooked horse gram.
Let it boil until it starts to foam.
Best Time To Consume
Post-lunch or pre-dinner
3. Sprouted Horse Gram
Ingredients
½ cup horse gram
2 cups water
¼ cup chopped onion
¼ cup chopped tomato
½ cucumber, chopped
2 tablespoons lime juice
Salt to taste
How To Prepare
Soak the horse gram in a cup of water overnight.
In the morning, discard the water and refill the container with a cup of water and keep it in the fridge.
By evening or the next morning, the horse gram will start sprouting.
Add chopped onion, tomato, cucumber, lime juice, and salt to it and eat it!
 Best Time To Consume
Breakfast or as a  snack.
4. Boiled Horse Gram
Ingredients
1 cup horse gram
2 cups water
1 teaspoon olive oil
2 tablespoons lime juice
2 tablespoons grated coconut
1 green chili
Salt to taste
 How To Prepare
Soak the horse gram overnight.
Pressure cook it in the morning and discard the water.
Heat oil in a pan. Add the green chili and grated coconut. Cook for 2 minutes.
Add the boiled horse gram and salt. Stir and cook for 30 seconds.
Transfer it to a bowl, add lime juice, and eat it.
Best Time To Consume
For breakfast or as a snack.
5. Horse Gram Dal
Ingredients
½ cup horse gram, boiled
¼ cup chopped onion
¼ cup chopped tomato
1 teaspoon cumin seeds
1 clove of garlic, chopped
½ teaspoon coriander powder
½ teaspoon turmeric powder
½ teaspoon chili powder
1 teaspoon cumin powder
2 tablespoons ghee/olive oil
1 dry red chili
A pinch of garam masala
Chopped cilantro
Salt to taste
How To Prepare
Heat the oil/ghee in a pan.
Add the chopped garlic and cumin seeds. Cook for a minute.
Add the chopped onions and cook for 2 minutes.
Add the chopped tomatoes, cumin powder, coriander powder, turmeric powder, chili powder, and salt. Cook until the oil starts to separate.
Add the boiled the horse gram and mix well.
Add half a cup of water and let it cook for 5 minutes.
Sprinkle a pinch of garam masala and garnish with cilantro.
Best Time To Consume
Lunch or dinner
These are five yummy horse gram recipes for weight loss. Now, let's take a look at other health benefits of consuming horse gram.
Other Health Benefits Of Consuming Horse Gram
Controls Diabetes: Horse gram is rich in fiber, which helps improve satiety levels and prevents an insulin spike.
Prevents Menstrual Problems: This legume is rich in iron, which prompts the body to produce hemoglobin, preventing irregular periods and cramps.
Improves Digestion: The fiber content in horse gram helps improve digestion and relieves constipation.
Treats Kidney Stones: Consuming horse gram regularly can prevent the accumulation of calcium oxalate in the body. Hence, it can inhibit the formation of kidney stones.
Increases Sperm Count: Horse gram is loaded with iron, phosphorus, calcium, and amino acids, which are great for increasing sperm count.
Prevents Cold And Cough: Horse gram produces heat in the body, which is helpful for people suffering from the common cold, cough, and fever.
Every coin has a flip side. Let us now check out the side effects of horse gram.
Side Effects Of Horse Gram
Might aggravate stomach ulcer.
Might cause excessive menstrual bleeding.
Though horse gram is good for your health, it should be avoided in certain situations as it generates heat in the body and is high in protein.
Who Should Avoid Consuming Horse Gram?
You should avoid consuming horse gram if you:
Are pregnant.
Are suffering from gout.
Are taking Shilajit.
There you have it – everything you need to know about using horse gram to lose the extra inches. Make sure you talk to your doctor before consuming it. Also, you must eat healthy and exercise every day to get the best results quickly. If you have any questions, please leave a comment below. Take care!
Recommended Articles:

The following two tabs change content below.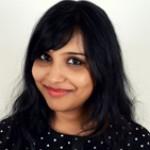 Latest posts by Charushila Biswas (see all)