How And When To Apply Oil According To Ayurveda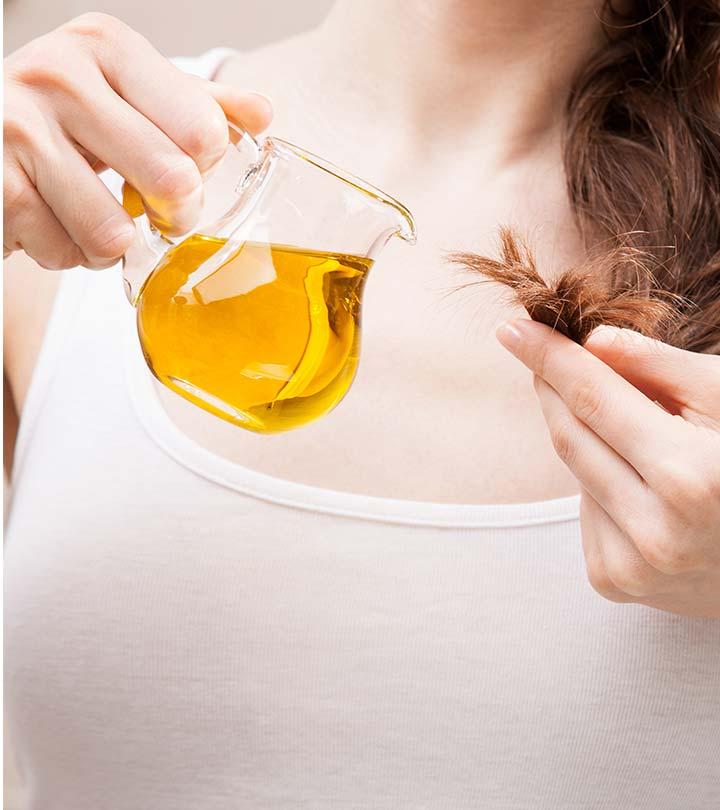 Ayurveda has been a long-standing organic and holistic treatment for many problems. It can help prevent khalitya (hair fall). One of the most trusted ways in Ayurved to prevent hair loss is a regular oil massage. In this article, we look at the right way to apply oil, according to Ayurveda. We also delve into its benefits for hair, the process, and who shouldn't go for it. Read on to know more.
Oil Massage According To Ayurveda
Applying oil to improve hair and scalp health is called Shiro-abhyanga. Abhyanga has been used in Ayurvedic treatment for ages and is a part of the dinacharya (1). It is a holistic approach to healing and repairing hair damage. Here are a few terms you need to be aware of.
Abhyanga: Oil massage for the entire body, including the head.
Shiro-Abhyanga: Head massage meant to de-stress the body and increase concentration levels.
Murdha Taila: Oil kept on the head for a period after the massage.
Let's now look at the benefits of oiling the hair and scalp.
Benefits Of Applying Oil To The Scalp And Hair
According to Ayurveda, applying oil to the scalp and hair has many benefits (2).
It eliminates stress from the entire body.
It nourishes and strengthens the hair right from the roots.
It keeps the hair long, shiny, and dark.
It keeps the scalp clean by combating scalp infections.
It prevents hair loss (even if it is severe).
It stimulates hair growth.
It helps you get rid of the harmful effects of chemicals, like hair dyes.
Massaging oil onto the head can help relieve headaches and aid a good night's sleep. It can also help reduce wrinkles from the face.
You can reap the benefits of Ayurvedic oil massage by doing it at the right time and following the right process of doing it.
The Right Way To Apply Oil
According to Ayurveda, the best way to apply oil is as follows:
You can stand, sit, or lie down.
The massage should be done early in the morning.
Warm the oil.
Massage your hair in the same direction as the strands have grown.
Abhyanga begins with a head massage. Apply oil to the scalp. Massage your scalp gently with your palms and the flat parts of the fingers. Do not massage with your fingertips. Massage your head in a circular motion.
Massage your head daily.
By following this process, it takes around 95 seconds for the oil to nourish the hair follicles.
Ayurveda uses specific oils to tackle specific issues. They are discussed in the next section.
Ayurvedic Oils
Sesame oil is used to prevent premature graying of hair (1).
Bhringraj oil and Brahmi oil are used to promote hair growth and prevent hair loss.
Mustard oil or coconut oil should be used regularly to nourish hair follicles and strengthen the cortex, cuticle, and hair fiber (3).
Neem oil helps cleanse the scalp of any dirt, build-up, dandruff, and lice (4), (5).
Almond oil has emollient properties (6). Thus, it conditions hair and improves hair growth.
Who should avoid this treatment? Find out in the next section.
Who Should Avoid It?
If you have undergone a purification treatment like an enema or have indigestion, do not perform abhyanga (1).
This ancient holistic treatment still helps many people with a variety of problems. Now that you know the do's and don'ts and the many benefits of Ayurveda, consider it for your hair problems. It is sure to help with your hair issues.
6 sources
Stylecraze has strict sourcing guidelines and relies on peer-reviewed studies, academic research institutions, and medical associations. We avoid using tertiary references. You can learn more about how we ensure our content is accurate and current by reading our
editorial policy
.
Recommended Articles
The following two tabs change content below.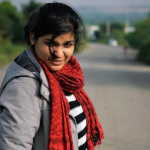 Latest posts by Anjali Sayee (see all)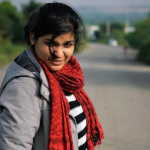 Anjali Sayee
Anjali Sayee is a writer and an introvert. From studying Aeronautical Engineering and wanting to design her own airplane to writing articles on hairstyles, she has been on quite a journey. She believes that hair is one of the key factors that define a woman's personality. To quote her, "What's the first thing they do in the movies to show a personality change? Change the hair – because it has a life of its own." She's here to help you find the hairstyle you need. This bookworm is a self-professed Wholocker, a talented drummer, and an amateur photographer.