How Is Mustard Oil Beneficial For Hair?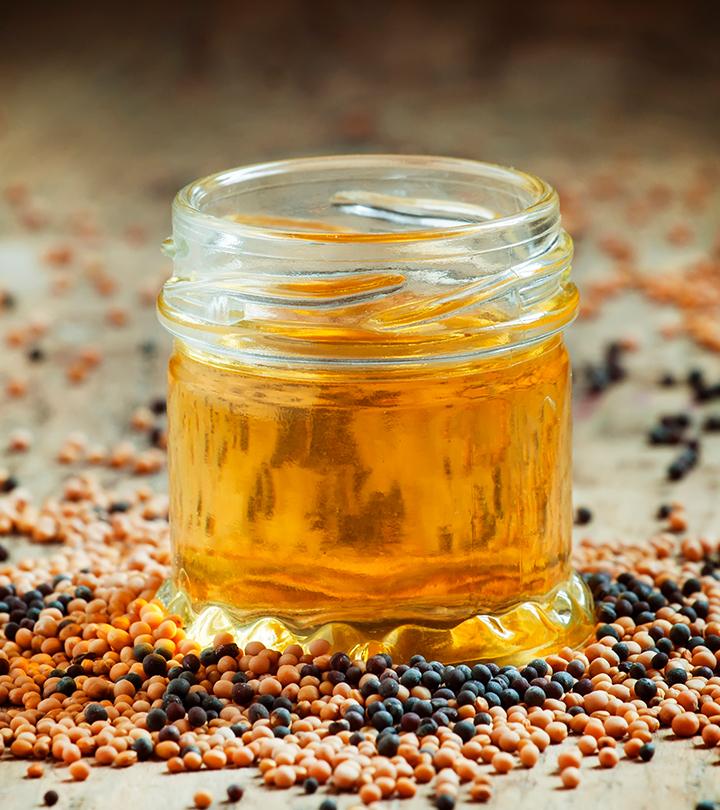 Hair fall, split ends, and baldness have become quite common in recent times. How many of you are happy with your hair? Most people suffer from diverse hair problems since birth due to factors which can be either internal (within the body) or external. For such varied problems, mustard oil which is popularly known as 'sarso ka tel' in Hindi is a unique savior. The application of this natural oil has been in vogue since ancient times, when cosmetic products were yet to make their mark. Read on to know how this magical potion can work wonders for your hair.
Benefits Of Mustard Oil For Hair
Many types of oils are available for hair in our nearby stores. Mustard oil (sarson ka tel) is the best among them for its manifold qualities that address our diverse hair problems.
Antioxidant And Full Of Vitamins And Minerals: Abundantly found in India, mustard oil is a rich store of antioxidants, essential alpha fatty acids, and multiple vitamins like A, D, E, and K, and minerals. It is an affluent source of zinc, beta-carotene, and selenium. Beta-carotene, which converts to vitamin A, directly helps in hair growth. In addition, mustard oil has good contents of minerals like calcium, iron, and magnesium. Regular use of mustard oil fulfills the demand of zinc, deficiency of which often leads to massive hair fall.
Conditions Hair: Mustard oil is an excellent conditioner. It contains the essential alpha fatty acids, which help to condition the hair generously. Hydrating the hair is important to foster hair growth and thickness as well.
Good For Massaging: Massaging scalp with mustard oil is beneficial for the scalp. It boosts blood circulation and helps hair growth thereby. Mustard oil is also an excellent hair stimulant.
Provides Nourishment: Mustard oil nourishes hair follicles. The hair follicles lose health due to deficiency of essential nutrients. Use of mustard oil helps in fulfilling this deficiency quite well.
These are just some of the best benefits of mustard oil for hair.
How To Use Mustard Oil For Hair?
Now that you know the benefits of mustard oil for hair, here is how you can use it.
If your hair is dry, nothing can be more beneficial than mustard oil. Mustard is an excellent hydrating element that gives your hair natural bounce and shine while providing it with natural moisture. Regular use of mustard oil will surely give you long and beautiful hair.
For better results, you can heat mustard oil moderately and apply it on your hair and scalp. Massage the scalp gently with your fingertips. Avoid using nails during the massage as the sharp edges of the nails can hurt the hair roots.
For even better results, a turban massage is recommended for girls with long hair. Continue massaging the scalp until the oil is absorbed completely. While massaging the hair, start from the root and continue up to the tips.
The quantity of mustard oil that you need for massage depends on the condition of your hair. If your hair is dry and damaged, it is recommended to leave the oil for at least two hours for deep conditioning. You can also leave it overnight.
On such occasions, tighten your hair with a band and cover your head with a shower cap in order to avoid any pillow stains. On the next day morning, wash your hair with adequate water and apply a good brand of shampoo. Repeat the step once more. Do this hair massage once a week for best results. You will see the difference for yourself. With regular massage, you can control your hair loss to a great extent.
Things To Keep In Mind When Using Mustard Oil For Hair Growth
Mustard oil is the perfect choice for hair therapy. However, you need to keep few things in mind when selecting this oil for treating dull and lifeless hair. Proper use of this oil will help you to control and minimize hair problems like hair fall, split ends, and dull hair.
Before you step out the door, don't forget to wash your hair. It (residual oil) might attract dirt and debris from outside which in turn will leave your hair greasy and lifeless.
Moreover, avoid using mustard oil regularly. Applying this oil thrice a week is sufficient to restore the natural bounce of your hair.
So, what are you waiting for? Try this amazing oil and get healthy, lustrous and bouncy hair in no time. Don't forget to share your experience with us. Also, do share these benefits of mustard oil on hair with your dear ones. Stay gorgeous and keep it stylish!
Recommended Articles:
The following two tabs change content below.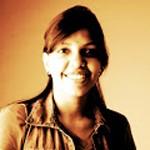 Latest posts by Shruti Goenka (see all)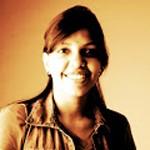 Shruti Goenka
Hi I am very passionate about makeup, fashion and health related topics, I always had a soft corner for makeup and beauty. I believe makeup has the power to enhance features and can turn flaws into strengths. Makeup keeps me busy and yet it gives me the opportunity to follow my passion.