How Long Should You Leave Bleach in Hair and Aftercare Tips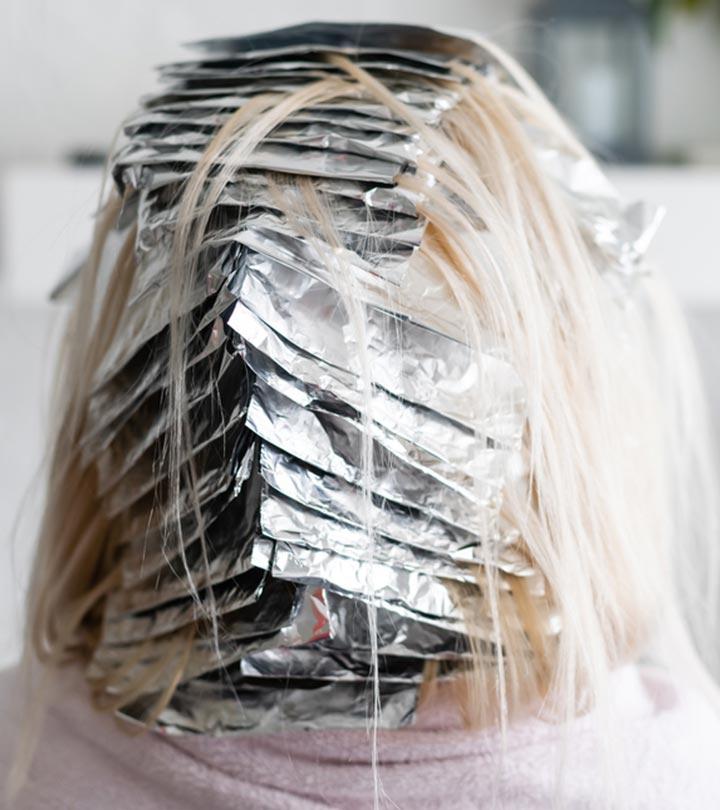 The biggest misconception about bleaching your hair is that the longer you leave it on, the better the results will be. The truth is bleach stops working after a certain amount of time. Thus, the process of bleaching is complex and depends on the products you use and your hair type. So, bleaching your hair at home can be a hit or miss. You might end up with unwanted dirty orange or green undertones if you don't use a toner. Worse still, you may end up with fried or damaged hair. But, don't worry! We have a few tricks up our sleeve to help you get the desired hair color. Keep reading to learn about the common mistakes you need to avoid while bleaching your hair at home and how to take care of bleached hair.
So, let us answer the most frequently asked questions about bleaching your hair.
How Long Are You Supposed To Leave Bleach In Your Hair?
The exact duration depends on various factors such as your hair type, thickness, color, texture, and the bleach/developer you use. Usually, 15-30 minutes is enough time to bleach most hair types.
You might need to reapply bleach to get the desired color sometimes. But, even then, it is recommended that you do not exceed the 30-minute mark.
The best way to figure out how long to leave bleach in your hair is to do the strand test.
How To Perform A Strand Test
Just mix up a little bit of bleach mixture and apply it to the ends of a few hair strands. Pick up a few hair strands from the underside of your hair. Apply bleach to it. Then, rub off the bleach from a very small section of those strands to check the level of lightness it has reached every couple of minutes using a timer. Stop the timer when it has lightened to the shade you like. This will give you an accurate time frame to bleach your hair.
How Can You Tell When It's Time To Remove Bleach?
You will notice that your hair color starts lightening minutes after you apply bleach. Keep observing the lifting process by checking the shade it has reached regular intervals. Generally, by 10 minutes, you will notice the hair strands changing color. You can wait for 5-10 more minutes before removing the bleach from your hair. As mentioned earlier, a strand test will give you an exact estimate on when to remove the bleach.
Can You Leave Bleach In Your Hair Too Long?
No, leaving the bleach in your hair longer than 30 minutes can damage it. It can lead to dry and brittle hair strands that break easily. If you observe any irritation, wash the bleach off immediately with cold water. If the burning sensation persists, consult a doctor or a licensed medical professional.
What Happens If You Leave Bleach In Your Hair Too Long?
Bleaching agents can strip away the moisture from your hair, making it weaker. It is also speculated that bleach can penetrate the hair shaft, leaving it porous and vulnerable to damage. Animal studies have shown that excessive use of bleaching agents can cause scalp burns (1). It is a common misconception that leaving the bleach on for longer will give you lighter hair color. The truth is, it will only leave your hair brittle and damaged. So, it not advisable to leave the bleach on your hair for too long.
What Should You Do If You Left Bleach In Your Hair For Too Long?
The first thing you should do is rinse your hair clean to remove the bleach entirely and let it air-dry.
Avoid using shampoo as it might exacerbate the damage.
It is a good idea to apply coconut oil as a protective coating to strengthen the hair and prevent breakage.
Use a leave-in conditioner to nourish and repair the strands.
You can also deep condition your hair to minimize the damage caused by leaving the bleach in your hair for too long.
Now, let's check out the best way to take care of your hair after bleaching it.
Best Ways To Take Care Of Your Hair Post-Bleaching
Weekly Oil Treatments: Use coconut oil, olive oil, argan oil, or almond oil to repair and nourish your bleached hair.
Regular Deep Conditioning: Use hair masks once or twice a week to protect your bleached hair. You can use protein-based homemade masks with hydrating ingredients like avocado, eggs, yogurt, and banana.
Avoid Heat Styling: Limit the use of styling tools or blowdryers that use high temperatures and cause heat damage.
Avoid Harsh Chemicals: Chemicals from hair dyes or chlorine from the swimming pool can damage bleached hair. So, don't color your hair too often, and always remember to wear a swim cap before stepping into the pool.
Follow A Healthy Diet: Eating a protein-rich diet will help in keeping your bleached hair healthy. Whole grains, fruits, and vegetables nourish your hair. You can even take multivitamins and supplements, such as biotin and collagen, to nourish your hair internally.
Listed below are some common mistakes that you need to avoid when bleaching your hair.
Common Mistakes To Avoid When Bleaching Your Hair At Home
Not reading the instructions carefully.
Leaving the bleach on for too long.
Skipping the strand test.
Rebleaching the hair or bleaching it too often.
Not using a toner to get rid of the brassy tones.
Using the wrong toner.
Using the wrong volume of developer.
Not following it up with deep conditioning.
Using a shampoo to wash off the bleach.
Using hot water to remove the bleach.
Bleaching damaged or chemically-processed or colored hair.
Bleaching the hair unevenly.
Conclusion
Ideally, you should get your hair bleached by a professional. However, if you do want to try it at home, you must take certain precautions. First and foremost, never leave the bleach on for longer than 30 minutes. It is important to follow the manufacturer's instructions and use the right toner and developer to get the desired results. Finally, since bleaching your hair makes it weak and more prone to breakage, it is necessary to follow a dedicated hair care routine and healthy diet. Keep all the things mentioned above in mind to avoid any mishaps!
Frequently Asked Questions
How long should I leave 20 volume developer on my hair?
20 minutes. This is enough time for your hair color to lighten. Leaving it on longer may lead to scalp irritation.
How long should I leave 30 volume developer in my hair?
Not more than 30 minutes. In fact, this developer will lighten the hair quickly, so keep checking your hair every few minutes to get the desired hair color.
Recommended Articles
Sources
Articles on StyleCraze are backed by verified information from peer-reviewed and academic research papers, reputed organizations, research institutions, and medical associations to ensure accuracy and relevance. Read our editorial policy to learn more.
The following two tabs change content below.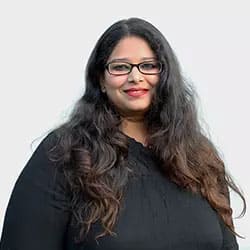 Annie Jangam is a Molecular Biologist with 7 years of research experience in Rice Functional Genomics and Nutrient Signalling with International Publications in Abiotic stress, Nitrogen, and G-protein signaling. She specializes in writing on Health and Wellness. She has been an avid reader since childhood and is passionate about stories that help decipher life and its meaning. She believes in Human Rights for all and that one should "love others like we love ourselves."