How Often Should You Get A Facial? Here's The Answer From de-tanning and lymphatic facial massage to microdermabrasion and HydraFacial – the world of professional facials is ever-expanding. Each has specific skin benefits, and you may feel tempted to try all or at least a few. However, is it okay to go for multiple facials in a month? What is the ideal gap between two facial sessions? How often should you get a facial without damaging the skin? Find the answers to all your doubts in this article. Keep reading.
What Is A Facial?
A professional facial procedure involves various customized treatments to keep your skin healthy and prevent common issues. Professional facial treatments help your skin relax and rejuvenate.
Normally, facial treatments involve massage, steam, extraction, exfoliation, facial masks, lotions, creams, and peels. While these are classic facial treatments, the world of professional facials also involves medical-grade treatments like LED facials, HydraFacial, chemical peeling, oxygen therapy. These facials are performed by skin care experts, aestheticians, and dermatologists.
Facials work as a quick pick-me-up for your skin. Some treatments also focus on specific skin issues like hyperpigmentation, dark spots, wrinkles, and fine lines. But for visible results, you must go for regular facials rather than opting for them as a quick-fix during special occasions. This brings up the question – how often should you have a facial? Let's find out.
How Often Should You Get A Facial To Reap The Maximum Benefits?
The answer is – once per month.
This is the ideal gap you must maintain as the skin cells renew after four weeks (1). Getting a professional facial more than once a month can irritate your skin. However, the frequency may differ according to the type of facial treatment you are undergoing, and you may need more than one session in a month. It is better to consult an aesthetician or dermatologist and decide the frequency.
Also, consider the following factors before deciding the facial frequency:
1. Skin Type
This is a major factor to consider. If you have oily and acne-prone skin and blackheads, you may have to go for frequent extraction sessions (at least twice a month). This may help prevent breakouts and keep your skin clear.
2. Age
Age is one of the biggest factors that can influence any skin care treatment, including facials. With age, the body produces less collagen, and your skin may become thinner. Mature skin takes time to rejuvenate compared to younger skin. Hence, you may have to redesign the facial schedule (for older skin) and go for frequent sessions. Consult a dermatologist or aesthetician for proper guidance.
3. Skin Care Goals
Consider your skin care goals before going for a facial and deciding the frequency. First, you need to be sure about what you want out of your facial treatments. Are you opting for facials to maintain the youthful look of your skin? Do you have any skin issues (like pigmentation, tanning, sun damage, and acne issues) that you want to address?
Once you are sure about the skin needs and the outcome you expect from the facial treatment, proceed with the routine accordingly.
Now that you have an idea of how often to get facials, the next thing to ponder upon is the benefits of facial treatments, which are not limited to your skin. Let's take a look.
Benefits Of Getting A Facial Every Eight Weeks
1. Reduces Stress And Anxiety
Facial massages stimulate your sympathetic nervous system and reduce psychological distress. Studies have found that 45 minutes of facial massage can reduce anxiety levels and negative moods and refresh your mind (2). This means a good facial massage can leave you with glowing skin, a relaxed mind, and a happy mood.
2. Enhances Treatment Of Skin Issues
Chemical peeling treatments are one of the most popular facial therapies to minimize skin issues like acne, post-inflammatory pigmentation, melasma, and photodamage and improve skin radiance and luminosity. Superficial peels are also used to fade acne scars and changes in skin texture.
These peels stimulate skin cell regeneration at different skin depths to promote collagen development, stimulate epidermal growth, and evenly distribute melanin pigments (3).
3. Detoxifies The Skin
One of the major benefits of a facial is that your skin receives a deep cleansing. Facial treatments involve exfoliation, massages, and cleansing to remove dead cells, impurities, and buildup from the pores. If left unchecked, they can clog the pores and cause acne, blemishes, and infection.
4. Improves Blood Circulation
Facial procedures often involve the use of massage rollers. Even five minutes of facial massage can improve the blood flow to the cheeks and skin. Regular massaging can improve the vascular dilation response (widening of blood vessels, leading to improved blood flow) (4). Massaging with your fingers may also have similar benefits.
5. Improves Skin Firmness
Massaging the skin with facial massagers can amplify the benefits of anti-aging skin care products, thus giving better results. A study found that daily treatment with massage devices and anti-aging cream on the face and neck could improve skin texture, neck sagging, and facial wrinkles (5).
Beside all these benefits, regular facials can counteract the damaging effects of environmental aggressors like dust and pollution. Even basic facial massages in the comfort of your home can boost your skin health if done the right way. However, you have to consult a skin care specialist for additional benefits and go for specialized facial treatments.
Wrapping Up
Regular facials provide noticeable improvement in your skin. Facial therapies performed by trained aestheticians and skin care experts can help manage multiple skin issues like hyperpigmentation, wrinkles, blemishes, acne, and maintain skin elasticity. They select products and treatments according to your skin type, issues, and other factors. If you have not considered facial therapies yet, it is time to take the first step and say hello to healthy skin!
5 Sources
Articles on StyleCraze are backed by verified information from peer-reviewed and academic research papers, reputed organizations, research institutions, and medical associations to ensure accuracy and relevance. Read our editorial policy to learn more.
Recommended Articles
The following two tabs change content below.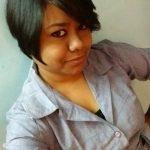 Ramona is a journalist-turned-content writer. She holds a Master's degree in English Literature and has been writing for the digital world for over five years. She specializes in writing for Skin Care. She has done a certificate course titled 'Dermatology: Trip To The Skin', offered by Novosibirsk State University. She believes that beauty begins with a good skin care regimen and is on a mission to eliminate all toxins from her routine. She helps and guides readers in selecting products and ingredients specific to their skin type/issue. When Ramona is not working, her books and passion for music, good food, and traveling keep her busy.