How Often Should You Wash Curly Hair?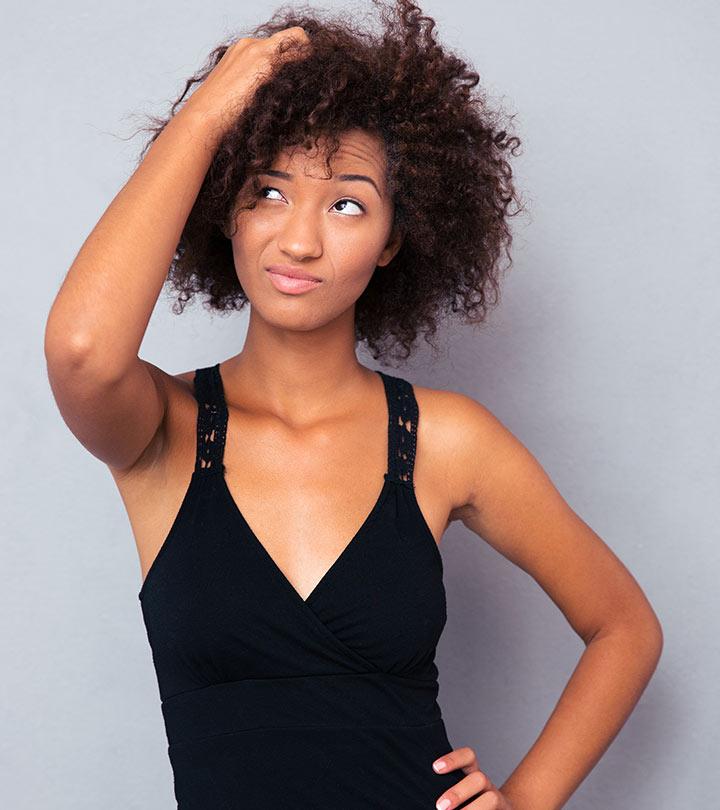 Lots of myths and misconceptions prevail surrounding hair care. This is especially true if you have curly hair. Washing your curls and waves is tricky and can feel like a chore. If you go overboard with cleansing curly hair, it might get dry and unmanageable and look messy. Thus, the confusion remains how often you should wash curly hair. Check out this article to explore whether you should be washing your curly hair daily. Scroll down for more information.
How Often To Wash Curly Hair?
Your hair texture will determine the washing regimen for your curls. You can find three distinct curly hair types – fine, medium-thick, and thick/coarse.
Fine curly hair can become oily easily if not cleaned regularly. Wash your fine curly hair with a mild shampoo every alternate day. This ensures that your hair does not lose its curls or appear flat due to excess oil or greasiness.
Always use a lightweight, sulfate-free shampoo to prevent weighing down your fine curly hair. Apply a conditioner after shampooing to keep your hair moisturized. You can also use a leave-in conditioner so that your hair stays soft and manageable all day long.
Any strenuous activity that makes the scalp sweaty or oily may affect the curl pattern of this hair type. Thus, shampoo your medium-thick curly hair every two to three days to get rid of any oil buildup.  You can even rinse your hair only with water every alternate day to remove sweat and dirt.
Thick or coarse curly hair tends to hold moisture better and does not look greasy even without a wash for more than a week. If your hair is not that dirty, you can stretch for up to 10 days between washes.
You can wash your hair with a conditioner if you feel like your curls are losing their definition. Or do a simple water wash – clean your hair without any shampoo or conditioner. This ensures that excess oils are eliminated without stripping the natural moisture of your curls.
Note: Other factors, such as the scalp's sebum production, exposure to dust and pollution, and indulgence in physical activities, also impact the duration between your hair washing sessions.
The following section answers a few queries about curly hair wash regimen to tame your coils and stop them from getting dull.
When Should You Wash Curly Hair?
Wash Only When The Hair Is Dirty
People often tend to wash their hair every couple of days. But washing your hair frequently might strip the essential oils required for its healthy growth. Lack of oil and moisture makes the hair dry, rough, and itchy.
Hence, shampoo your hair only when it becomes dirty and your curls look weighed down. Otherwise, cleanse your hair with water by massaging the scalp to eliminate dirt and excess oils. You can also co-wash your hair to retain its natural moisture.
A more regular wash is required when the hair smells and gets dirty or sweaty due to swimming or other physical activities.
Wash Only To Remove Build up
Buildup does not mean only oils; it can be dirt, sweat, impurities, and product residue. The more products you use, the more the chances of residue buildup on your hair, which makes your curls appear flat and limp.
Wash off the products from your hair with water and follow up with a conditioner. Use shampoo only if the product is difficult to rinse off. This will not dry out your wavy tresses and cause breakage and hair fall.
How Long Can I Go Without Washing My Curly Hair?
Depending on your curl type and the amount of dirt and buildup, decide the frequency of washing your curls. If you have tightly coiled curls that are not dirty, extend the time between two washes to more than a fortnight. On the other hand, fine curly and medium curly hair needs to be washed at least twice or thrice a week.
Summing It Up
Washing your curls should be done after assessing their type and the state of your hair. Frequent shampooing can dry out your hair and strip its essential moisture, leading to damage. Hence, you need to follow a hair wash routine as per your curl pattern. Also, make sure to apply a conditioner or serum after cleansing your curly hair with or without a shampoo.
Recommended Articles
The following two tabs change content below.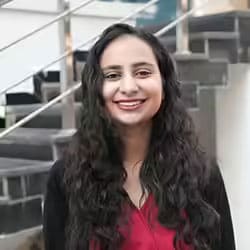 Arshiya Syeda is an editor and certified counselor. Ever the lover of the written word, she served on the editorial boards of her school and college newsletters. Writing articles on hairstyles, hair care, and nutrition helped her combine her love for reading, writing, and research. As an editor, she helps her team members deliver polished and meticulously researched content. Arshiya is fluent in English, Urdu, and Hindi and aims to become a multilinguist by learning German and teaching herself American Sign Language (ASL).