How To Apply Eyeshadow – A Step-By-Step Tutorial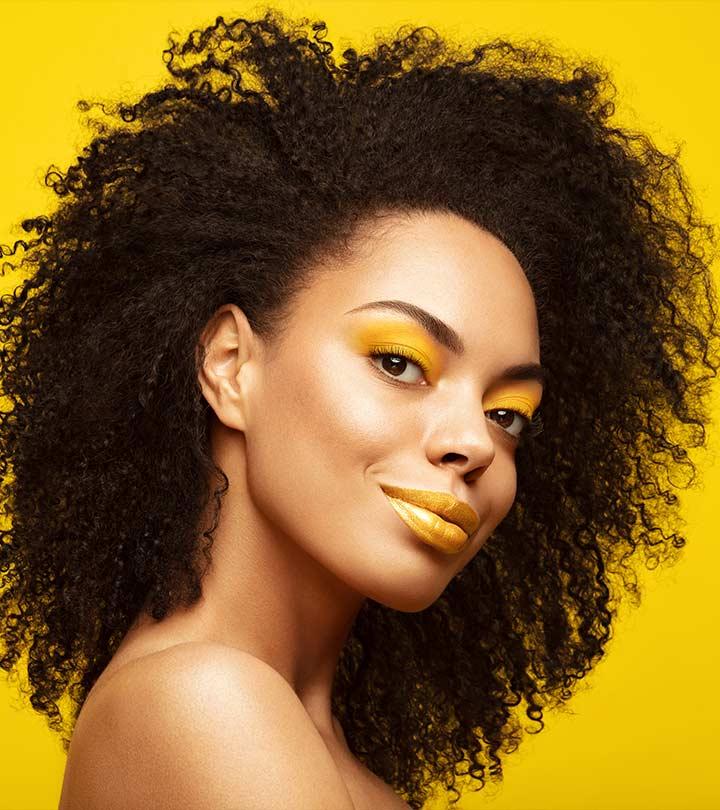 Your eye makeup holds the power to take your makeup game up to another level. But if you are new to the game, eyeshadow application can be a bit intimidating. How do you even decide what colors to go for? Or what kind of brushes you need to have in your vanity? If you try things that you are not quite sure of, you might end up looking ready for a Halloween party rather than for work. Well, worry not! We have put together a foolproof guide to help you apply eyeshadow like a pro. Let's dive right in!
How To Apply Eyeshadow
Eyeshadow can add a ton of depth and dimension to your eyes. The key to proper eyeshadow application lies in blending the colors well. Once you get the basics right, you can experiment with whatever look you fancy – be it smokey eye, cut crease, or glitter halo!
What You Need
Eyeshadow primer
A nude eyeshadow
Medium brown eyeshadow
Burgundy eyeshadow
Fluffy blending eyeshadow brush
Brown kohl liner
False eyelashes
Mascara
Tutorial: Step-By-Step Tutorial With Pictures And Tips
Step 1: Apply Eyeshadow Primer
To start off with a fresh and clean base, the first thing you need to do is apply eyeshadow primer to your lids. Prepping your lids is a must if you want your eye makeup to stay in place and last through the day.
Pro Tip: If you don't own an eyeshadow primer, apply a concealer that you already own. Top that up with some translucent powder to create your own makeshift eye makeup primer.
Step 2: Apply A Nude Base
Using a fluffy blending eyeshadow brush, apply a nude shadow that complements your skin tone and blend it in thoroughly. This step helps maximize the longevity and intensity of the colors you use in just about any look.
Step 3: Enhance The Crease
Apply a medium brown-toned eyeshadow to your crease using a fluffy blending brush. Add some color to your lower lash line and blend it out well, especially towards the outer corners.
Pro Tip: To contour your eyes at the crease, always use a darker shade of eyeshadow.
Step 4: Add Some Color
Apply a dark burgundy eyeshadow, focusing the color just on the outer corners. Gently extend it past your crease for a smokey effect. Use the same color on your lower lash line as well.
Again, a fluffy brush is your best bet to smoke out the color while blending the shadow beautifully.
Step 5: Create A Gradient
Apply the nude eyeshadow that you used in the second step to your lids. Also, use the nude shadow to blend out the edges of the burgundy eyeshadow for a softer effect.
Pro Tip: Using a nude shadow is the easiest way to make your eyeshadow look super blended and clean.
Step 6: Define Your Lower Lashline
Take a brown kohl pencil and apply it to your waterline. Make sure to really smudge it in to achieve that gorgeous smokey effect.
Step 7: Amp Up Your Lashes
You can add a pair of falsies for a more glamorous effect. Apply a heavy coat of mascara on your lower lashes to balance the top and the bottom.
Now, finish the rest of your makeup! Do your base, add some bronzer, highlighter, and a nude lip color to complete the look.
Here's the final look:
Stunning, right?
To prevent your eye makeup from creasing and smudging, follow the tips given in the next section.
Afraid That Your Eye Makeup Will Crease?
Invest in a good base or primer as it will instantly boost your eye makeup and make the eyeshadow stay put for a long time.
Make sure to set the eyeshadow with a powder base if you have used a cream-based eyeshadow.
Use a gel or waterproof eyeliner to prevent the product from any transferring.
Here are a few more tips that you can follow to ace your eye makeup!
Some Quick Tips to Apply Eyeshadow Perfectly
It's always good to finish your eye makeup first and then move on to your base makeup. That way, if there is any eyeshadow fallout under or around your eyes, you can quickly clean it up without spoiling your base makeup.
To define the crease area, use a pencil brush and blend it with a fluffy brush.
Eyeshadows are available in cream, powder, and pressed forms. Choose a formula that works best for you. Cream eyeshadows can be used as a base for powder eyeshadows.
In case you have hooded or deep-set eyes, try applying the eye makeup with your eyes open instead of closed so that the crease color is actually visible.
If you have trouble drawing the 'V' on the outer corner of your eyes, draw a '#' with an eye pencil instead and blend it immediately to avoid stark edges.
To avoid eyeshadow fall out, powder the area under your eyes with a transparent or translucent powder before beginning the eye makeup. Once you are done, simply sweep off the powder.
You can also wait to conceal your under eyes till after doing your eye makeup.
Make sure to use clean brushes as they will give you the best transition.
Now that you know how to nail eyeshadow application, here are a few looks you can try out!
5 Eyeshadow Looks You Need To Try
1. Metallic Blue
This metallic blue eyeshadow is perfect for evening or night events. Don't be afraid to pick a bold color for your lids when you need to add a bit of oomph to your look.
2. Rose Gold
This subtle eyeshadow look uses gold shimmer and rose gold to give your eyes a truly magical effect.
3. Wine
This wine eyeshadow look is all kinds of perfect!
4. Smokey Eyes
This simple smokey eye look is ideal for any season or occasion. It is classy, chic and elegant – all in one.
5. Ultraviolet
This stunning eyeshadow look uses the shades 'Deep Space' and 'Interstellar' from the Dark Star Eye Palette. If you want to go bold, this is unquestionably the way to go!
Perfecting your eyeshadow application takes a little time and patience, but once you get the hang of it, it becomes very easy. I can't believe there was a time when I was intimidated by eyeshadow. Now, I look forward to the days when I am heading out for an event or a party, so I can go all out with my eye makeup. If you have any more questions about eye makeup, post them in the comments section below, and we'll get back to you.
Expert's Answers For Readers' Questions
What color eyeshadow should be used for blue eyes?
It is better to use soft, neutral tones like coral and champagne for blue eyes. Avoid anything too dark, like a black smokey eye.
What color eyeshadow should be used for brown eyes?
Neutral shades like copper and bronze accentuate the brown color in your eyes. Try adding a bit of a dark shade in the crease to deepen the look and add intensity.
What color eyeshadow should be used for hazel eyes?
Opt for metallics, pastels, and dusty pinks.
What are the best eyeshadows for mature eyes?
When dealing with mature eyes, it is best to use shades that make your eyes look brighter. Using too many dark colors will make you look tired. Opt for light shimmer shades.
Recommended Articles
The following two tabs change content below.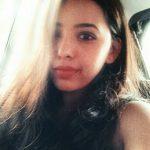 Latest posts by Esha Saxena (see all)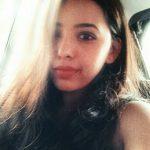 Esha Saxena
Esha Saxena is a writer, journalist, and a full-time wallflower. She holds a Master's degree in Media and Mass Communication and firmly believes that makeup is nothing less than art. Combining her love for writing with her passion for makeup, she brings to you reviews, techniques, and her ever-growing knowledge on this form of art. In her spare time, she loves reading, listening to obscure indie bands, and writing poetry – all of this while being a crazy dog lady.