How To Apply Lip Liner Perfectly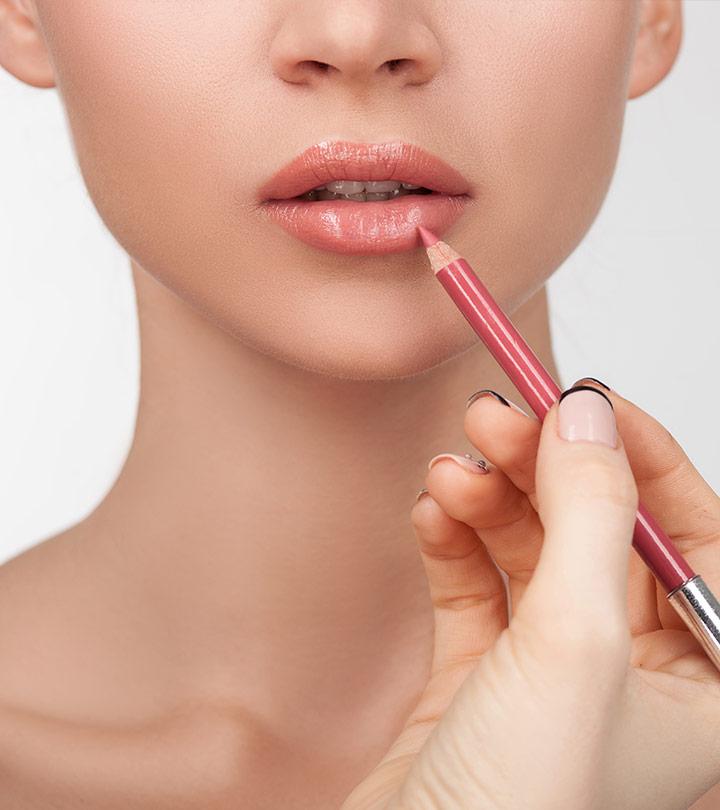 To line, or not to line – that is the question, ladies. I admit that the lip liner has a bad rep for some of us – owing to the 80s and 90s when the trend was to line your lips with a dark lip liner and pair it with a lighter lipstick. Does it still make you cringe? Well, the trends have changed, and makeup artists have set some ground rules to make the best of this precision tool. If you don't line your lips before you apply your lipstick or lip gloss today, you're missing out on some serious benefits. Want to know more? Read on to find out how to apply lip liner perfectly.
Is Lip Liner Really Necessary?
Yes, your lip liner has the ability to amp up your lipstick game. The trick is to pick a color that's almost identical to your lipstick color, so it blends in well and plays up your pout in the most gorgeous way possible. Here's what you get!
It Prolongs The Wear Of Your Lip Color
Worried about your lip color bleeding or feathering? Well, lining your lips and filling them in with a lip liner prior to lipstick application takes care of a lot of issues. Your lipstick will have something to adhere to, meaning it will stay on for longer!
It Adds A Whole Lot Of Definition To Your Lips
Whether you want to make your lips appear fuller or want to define your cupid's bow, your lip liner will instantly help add dimension to your pout. It also helps reduce the appearance of fine lines on the lips, making them look nice and plump.
How To Apply Lip Liner – Step By Step Tutorial With Pictures
Here's how you can apply your lip liner correctly in a few simple steps.
What You Need
Lip liner (your natural lip color or one that matches your lipstick)
Lipstick
Lip brush
Steps
1. Prep Your Lips
It's important to exfoliate and moisturize your lips with a nourishing lip balm or mask before you go in with any product. This step will help you get rid of dry, dead skin and you will achieve a smooth and flawless finish. Try the Bite Beauty Lip Mask – it thoroughly moisturizes your lips and is loaded with antioxidants that will significantly benefit them.
2. Line Your Lips
Once your lips are nice and moist, choose your lip liner and start lightly sketching with your lip liner starting from your cupid's bow, drawing an 'X' shape, and then mark out the corners of your mouth by drawing arrows. When this is done, simply connect the lines. Make sure you keep the mouth relaxed and slightly open during application. To avoid that obvious line around your lips, feather the lip pencil onto the lips with a lip brush. This will help your lipstick last longer.
Pro Tip: If you're going in with a bold color such as a deep red, choose a lip liner that's a tad bit darker than the color of your lipstick. This helps create a crisp, flawless edge and gives dimension to your lips when blended. Also, never use a lip liner that's lighter than the color of your lipstick because this does the reverse effect and makes your lips look thin, and your lip line blurry.
Try the Urban Decay 24/7 Glide-On Lip Pencil – it's a cult favorite for a reason and is available in around 36 shades.
3. Apply Your Lipstick
The next step is simple – carefully apply your lipstick either straight from the bullet or using a brush.
Here's the final look!
What Is The Deal With Invisible Lip Liner?
Ladies, as much as we would love to have a lip liner to match every lipstick we own, it isn't logical and is also unnecessary. Why you ask? Well, the answer lies in buying an invisible lip liner (a.k.a universal lip liner) – it's clear, so it matches with everything, and also saves you a ton of money. This reliable product not only prolongs the wear of your lipstick, but you can also use it as a primer to fill in your lips and line them (basically just like how you would use your regular lip liner.) So, if you're tired of looking for the perfect matching lip liner color, try the e.l.f Lip Lock Pencil in Clear – it works well and is also pocket-friendly!
Lip Liner Vs. Lip Primer – All You Need To Know
An invisible lip liner and a lip primer do the same things, that is, increase the longevity of your lipstick, and prevent the color from bleeding and feathering.
However, if you're new to this and wondering what comes first – it's the primer. This step is not 100% necessary (especially if you're going in with a clear lip liner.) Makeup artists use this trick to make lips look even-toned, and this can also be achieved with a clear lip liner.
Primer alone won't work as a lip liner to add definition and make your lips look fuller.
Can You Use Lip Liner as Eyeliner?
No. The answer is a straight-up, big, fat NO. Your eyeliner is formulated with pigments that are suitable for the eye area, and using your lip liner on your eyes only spells disaster. In fact, if you want to steer clear of eye infections and other such serious eye concerns, we do not recommend using any cosmetic that isn't meant for your eyes, near your eyes.
Ladies, the best lipstick advice as of today is to use your lip liner the right way – for a bold, longer lasting color, and gorgeous defined lips. Don't go overboard and pull a Kylie, because "it looks amazing" – said nobody ever. That was our take on how you can apply lip liner perfectly for the dreamiest pout. Remember – it's about enhancing what you already have! Do you have any go-to techniques to line your lips? We would love to hear your thoughts. Share with us in the comments section below!
Recommended Articles:
The following two tabs change content below.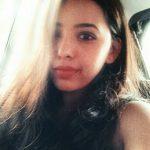 Esha Saxena is a writer, journalist, and a full-time wallflower. She holds a Master's degree in Media and Mass Communication and firmly believes that makeup is nothing less than art. Combining her love for writing with her passion for makeup, she brings to you reviews, techniques, and her ever-growing knowledge on this form of art. In her spare time, she loves reading, listening to obscure indie bands, and writing poetry – all of this while being a crazy dog lady.