How To Apply Liquid Foundation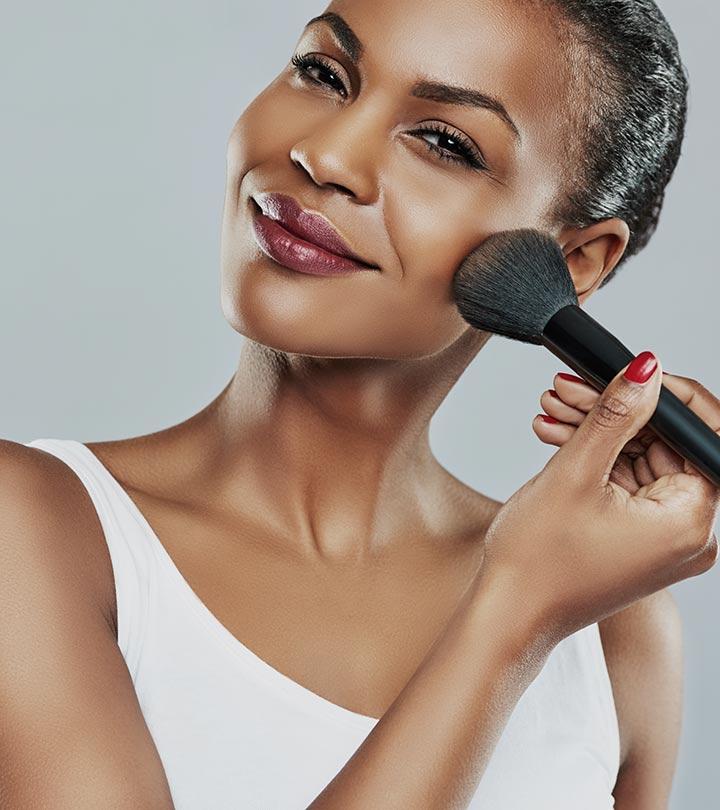 Ever wonder how someone's makeup looks so perfect? It all starts with a flawless base. If you're anything like me when it comes to perfecting makeup, you probably spend hours in the efforts of trying to achieve the perfect base. If the base isn't perfect, the rest of your makeup endeavors would end up being for naught. So let's take a closer look at how exactly to apply liquid foundation.
Before going to discuss on applying liquid foundation, let's see the requirements.
What You Will Need?
Primer: We don't talk about primers enough, but they are definitely worth the attention. Primers not only even out the skin, making it smooth for easy application of the foundation, but also help the makeup last a lot longer.
Foundation of Your Choice: Grab your favorite foundation! Try and choose something that suits your skin type. If you have oily skin, you would probably be better off with something that is water-based. If you have dry skin, pick something that will add moisture to your skin.
How To Apply Liquid Foundation On Face?
Here is a step by step tutorial on applying liquid foundation on face.
1. Prime Your Skin
This is an extremely important step if you want your makeup to last long. I'm sure that no one wants their makeup to wear off in a few hours, so DO NOT skip this step. You'll be thanking me, big time. Focus on the area where you think the makup will wear off most or where there are a lot of pores. The problem areas are usually the T-zone, areas around the nose, and under the eyes.
2. It's Time For The Foundation
Take the foundation of your choice and pump some out at the back of your hand. Choose it wisely! Pick according to the occasion, time of the day, the season, and skin type. I personally like to use either the Maybelline Matte+Poreless foundation or the Chanel Perfection Lumiere Velvet foundation.
3. Grab The Tool Of Your Choice
Now is the time to pick out the product that you want to use.
i) Foundation Brush
There are various ways of applying the foundation. I personally like using a brush as I feel that it gives me a more flawless finish.The type of brush you want to use depends purely on the look you're going for. A flat foundation brush will give you a full coverage. However, if you're looking for something a little more natural, you can use a buffing brush, which will yield a medium coverage or a stippling brush, which will give you modest coverage.
How To Use Foundation Brush To Apply Liquid Foundation?
If you want your foundation to look flawless, use a buffing brush to buff the product onto your skin in a circular motion. Believe me when I say that the more you buff, the better it looks, so put your back into it (or in this case, your arm).
ii) Beauty Blender
A beauty blender is comparatively new to the market when compared to products like brushes and sponges. However new it may be, it has taken the world by storm and changed the makeup game for a lot of people out there. I find that the beauty blender is a great alternative to a brush when you want your skin to look flawless.
How To Use Beauty Blender To Apply Liquid Foundation?
Dot the foundation all over the face, go over the product with a damp beauty blender, and blend away! Take your time and have patience while blending. Make sure that the product is evenly distributed so that it doesn't look cakey in places.
iii) Makeup Sponge
This is the older version of a beauty blender. Sponges are cut into squares and wedges and are used to apply the foundation onto the skin. This is a cheap alternative as it does not require spending too much money on brushes.
How To Use Makeup Sponge To Apply Liquid Foundation?
Dab the makeup sponge in the foundation placed at the back of your hand and start applying it onto the face in light strokes. Start from the center of the face and go outwards. Keep working it till you are happy with the coverage.
iv) Fingers
Go natural! Use what was given to you! We all started there! In fact, I still use my fingers to apply bb cream and fix up certain parts. The ring finger is a great tool! It serves mighty well while applying the concealer. However, do not use your fingers if you have oily skin as the natural oils in your fingers can spread to the face.
How To Use Fingers To Apply Liquid Foundation?
This is probably the best option for someone who is experimenting with foundation for the first time. Use your index finger to dot the foundation in the required areas. In the large areas of the face, use all your fingers to spread the foundation. For places like under the eyes and around the nose, use your ring finger. This will make sure that the foundation doesn't sink into the creases.
4. Blot The Excess Foundation Using A Tissue!
You don't want a cake on your face, do you? Use a tissue to blot out any excess product. This prevents the product from creasing any further. Pay special attention to the areas around the nose and eyes. Wait for some time after applying the foundation so that it sets in place before moving on to other products.
5. Pop Of Color
Now is the time to add on the rest of the products. Blush, highlighter, bronzer – go crazy! (But not too crazy. You're not going to perform at a circus).
6. Set The Foundation
Well, you've applied the foundation and also added on the rest of your makeup to complete your look – now what? It's not over yet. You can't make all of these efforts and not protect your work, right? Make sure to set your foundation with a setting powder. This will keep the foundation in place and help it last longer. You can also top it all off with a makeup setting spray.
Some Quick Tips
As mentioned before, if you have oily skin, it's probably best if you avoid using your fingers to apply the foundation.
[ Read: Try These 7 Makeup Hacks If You Have Oily Skin ]
Make sure to wash your brushes and beauty blenders on a regular basis. This will remove any residue of the old products and help the foundation to go on smoothly.
If you are using your fingers, wash them thoroughly before starting.
If you have oily skin, apply loose powder on your face before applying the foundation. Doing so actually helps to make the makeup last longer.
Exfoliate on a regular basis so that the skin is smooth and the foundation goes on easily.
The days that I follow these steps, my makeup looks perfect. Incorporate these into your makeup routine and I guarantee that it will make a lot of difference. Who knows, maybe you can turn into an Instagram makeup model that every makeup enthusiast looks up to!
Expert's Answers for Readers Questions
What is the best liquid foundation for oily skin?
In the high-end range, you may want to try the double wear foundation by Estee Lauder. If you're looking for something cheaper yet efficient, the Pro-matte Foundation by L'Oreal is the way to go.
What is the best liquid foundation for dry skin?
When it comes to dry skin, you can try the Face and Body Foundation by MAC or Revlon's Colorstay Whipped Foundation. These foundations are said to have a high moisture content which creates a smooth, dewy base with no dry patches.
What is the best liquid foundation for combination skin?
The Even Better Makeup SPF 15 by Clinique and Bourjois 123 Perfect Foundation is a good option for those with combination skin. These foundations add just the right amount of moisture without drying out the skin.
What is the best liquid foundation for acne prone skin?
The temptation to go for thick and creamy foundations is understandable, as you may think that this will hide your acne. It may do so, but it will also aggravate the acne. It is preferable that you go for a lightweight foundation so that your skin can breathe. You can opt for the Laura Mercier Smooth Flawless Fluide foundation or the Stay-Matte Oil-Free Makeup by Clinique. Both are great choices for preventing any further breakouts.
What is the best liquid foundation for sensitive skin?
The Bourjois Healthy Mix foundation and Nars Sheer Glow foundation are suitable for sensitive skin. They are light and easy on the skin and provide decent coverage at the same time.
Recommended Articles:
The following two tabs change content below.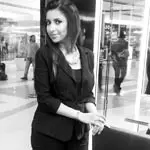 Latest posts by Afsha Rangila (see all)