How To Bleach Brown Hair At Home (14 Easy Steps With Pictures)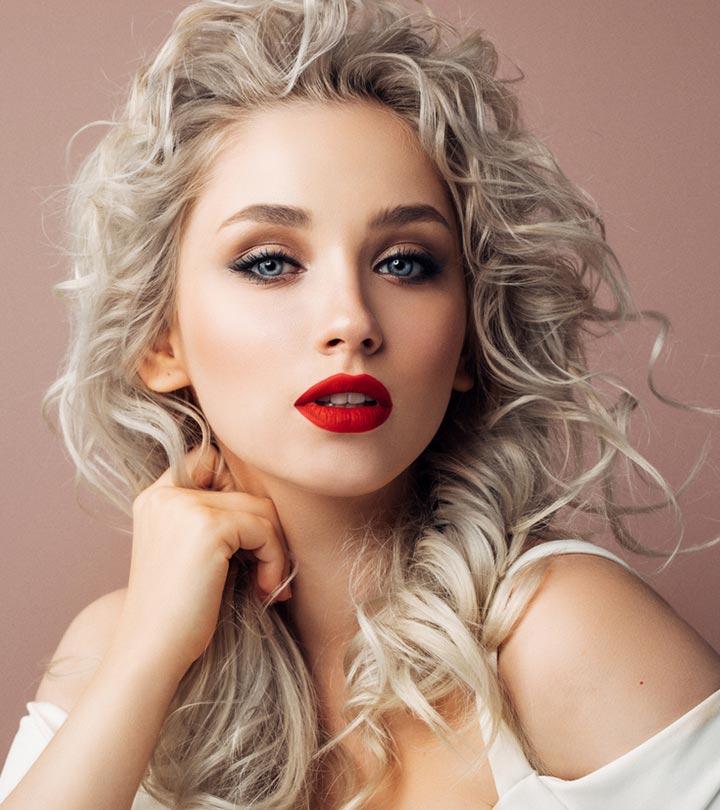 If you want to color dark brown hair, you need to bleach it. You could visit a salon for a professional finish, but sometimes, if you are on a budget, you could try to bleach your brown hair at home. The process is simple, but you need to be very careful along the way. If you are worried that you will mess up, don't try it, but if you feel up to the challenge, we are here to guide you.
Coloring and bleaching brunette hair can be satisfying, and doing it at your home saves you thousands of bucks when you do it properly. So, scroll down to check out the step-by-step guide to bleaching and toning brown hair and tips to care for bleached hair.
Things You Will Need
Lightening powder
Volume 20 developer
Hair toner
Foils or a shower cap
Gloves
Rat-tail comb
Color bowl and brush
Clips
Shampoo
Protein/strengthening treatment
Hydrating mask
Leave-in conditioner
Now that you are ready with all the necessary items for bleaching, it is imperative to do a patch test before jumping straight in. Many have ventured without it and paid the awful consequences. Here's how to do it.
Do A Patch Test
Mix one part of the lightening powder with two parts of the developer or as directed by the manufacturer. Make sure it is completely mixed. Take a small section of your hair strands behind your ear and coat it with the bleach mixture without touching the scalp. Wrap it with the foil and wait for 20 minutes. If the bleach irritates, burns, or itches your skin or scalp even in the slightest way and/or causes hair fall or hair breakage, you should stop immediately.
Remember to wash the bleached section 3-4 times to make sure the bleach is completely removed from the hair. Failing to do this could lead to unwanted results. Dry the section to see if you were able to achieve an even discoloration. If you see blemishes or uneven discoloration, it means that it may need a second round of bleaching. It is best to have it done professionally as the hair could become severely damaged if not done properly.
If your patch test is not successful, consult a professional about the products you should use to bleach your hair. With these points in mind, let's show you how to bleach your hair at home easily.
How To Bleach Brown Hair Safely?
Step 1: Start with washed and dried hair.
Step 2: Use the rat-tail comb to part your hair into four sections.
Step 3: Secure the sections with clips or bands.
Step 4: Wear the gloves.
Step 5: Mix 1 part (15 g) of the lightening powder with 2 parts (30 ml) of the developer or as directed by the manufacturer.
Step 6: Apply this bleach mixture to the hair sections from tips to the roots without touching the scalp (about ⅛-¼ of an inch away from the roots).
Step 7: Use foils or a shower cap to protect and isolate the chemically treated hair.
Step 8: Wait for about 35-50 minutes according to the manufacturers guidelines to allow the bleach work into your hair cuticles before shampooing. You can also follow up with a conditioner. Remember that if you feel even the slight discomfort while processing, you need to immediately remove the bleach. After processing, use the shampoo 3-4 times before using the protein/strengthening treatment. Continue with the application of the hair mask. Follow the manufacturer's instructions on how to use the treatment and mask.
Step 9: Apply the leave-in conditioner and allow your hair to air dry or use a blow dryer on the cool setting. See how it looks. You may not get the desired result in one session. In that case, reapply the bleach 6-8 days later. In between sessions, you need to rebuild the strength and moisture of your hair. Use the shampoo, protein treatment, and mask combo every other day for maximum results until the next bleach processing. You could also include a toner shampoo and conditioner to improve how the color looks before considering a second reapplication (orange toners for warmer colors and violet for cooler tones).
Step 10: To lighten your natural hair color further, after 6-8 days apart, apply another coat of bleach. Begin by brushing your hair and repeat all the previous steps. Pay special attention to the patch test. Any indication of hair breakage is to be considered seriously.
Step 11: Section your hair and secure each section with clips or bands.
Step 12: Wear the gloves and apply the bleach to your hair sections.
Step 13: Wear a shower cap and wait for 35-50 minutes before washing your hair.
Step 14: Here's how your hair could look after the second session.
If your hair looks yellow or brassy, you must tone it down the next day. Not sure how to do that? Check out the following section.
How To Tone Bleached Hair
Step 1: Dilute the 20 volume or 30 volume developer (1:2 or 1:3) with water. Mix 1 part of the diluted developer with 1 part of toner. But remember, different brands of products can use different procedures, so pay close attention to manufacturer's guidelines.
Step 2: Apply this mixture to your hair and wait for 45 minutes.
Step 3: Shampoo and condition your hair with cold water (room temperature water).Voila! Here's the end result!
Here is the final transformation before and after pictures.
That's how you can go from brunette to bleached hair. The results will depend on the strength of the bleaching products used, the color level of your natural hair, the porosity level of your hair, if you had resent medication prior to the procedure, if you are having your period, and your ability to follow instructions. For best results, consult with a professional hair colorist.
What if you want to lighten your hair further? Scroll down to explore how to reach that level of satisfaction.
How To Lighten Your Hair More
If you are not happy with the way your hair turned out after a single bleaching session, you can go for a second bleaching session after 6-8 days. Use good-quality products to prevent frying your hair and reduce the chances of hair fall. Also, do not forget to tone your hair for a better finish.
Now the golden question is, how can you bleach your hair roots? Find your answer in the following section.
How To Bleach Hair Roots
First, do a patch test at the back of your neck. If you pass it, repeat the procedure, prepare a bleaching solution, section your hair, wear the gloves, and apply the bleaching solution to your hair roots only. Avoid crossing over previously processed areas as it can over process the hair and cause damage. Ensure to cover the back of your head.
Here are a few before and after pictures of brunette beauties bleaching their hair at home. Take a look.
Brown Hair Bleaching Before And After Results
Bleached hair is weak and prone to breakage. Thus, protecting your hair from damage is essential whether you bleach it at home or a salon. Here are a few simple tips to take care of your bleached hair without spending much money or time.
How To Take Care Of Bleached Hair
Massage your hair and scalp gently with warm coconut oil. Leave it on overnight. The next day, wash your hair with a shampoo and conditioner.
Do not wash your hair more than two times per week. Let the natural oils keep the strands moisturized.
Use a microfiber towel to dry your scalp and hair.
Always use a blow dryer on a cool setting.
Minimize the use of heat styling tools. Apply a heat protectant to your hair if you are using one.
Wait for at least two weeks after bleaching to color your hair. Over processing bleached hair can weaken it further and lead to hair loss.
Apply an avocado mask once a week. Mix avocado with yogurt or egg white. Apply this mixture to your hair and wait for 30 minutes before washing it off.
Protect your hair from sun and pollution. Wear a silk or satin scarf while stepping out.
Wear a scarf while sleeping to prevent static and friction.
Go for a hair spa treatment at least once a month.
Apply argan oil to your hair every time you wash it.
Follow these tips, and your hair will remain strong, smooth, and shiny. But before you get your hands on the bleach, you should know if it is safe to bleach your hair at home if you are careful and follow instructions. Scroll down for the answer.
Is It Safe To Bleach Your Hair At Home?
Yes, it is safe to bleach your hair at home if you use the right products and follow the instructions mentioned in this post. If you are skeptical, leave the roots and bleach only the ends of your hair. This will reduce the chances of hair fall or dissatisfaction with the results.
Also, make sure to do a patch test. If it itches or burns, you probably have to use a different procedure. Ask a friend to help you bleach the back of your head. Always leave a minimum of 6-8 days gap between two bleaching sessions.
Bleaching brown hair at home is easy, and with some simple things, you can achieve a professional salon look. However, before bleaching the hair, it is highly recommended to do a patch test to avoid negative effects on the hair. After that, you can safely bleach your hair with the procedure mentioned above and achieve the desired look. You can go for the second bleach session if you want to improve your hair's appearance and get the look you want. But try maintaining at least a 4-5 days gap between each session.
Frequently Asked Questions
How do you bleach brown hair without turning it orange?
You can use a blue-tinted purple shampoo to neutralize the orange tones while bleaching your brown hair.
How long does it take to bleach my dark brown hair?
It can take anywhere from 15 to 30 minutes to bleach dark brown hair, based on the hair type and porosity.
How do I go from brown to platinum blonde?
As it is a drastic change, you should seek a professional's help rather than doing it yourself. It may require more than one round of bleaching to reach your desired icy shade. Furthermore, you should consider your hair health before going for platinum blonde.
Can you lighten brown hair without bleach?
Yes. You can use natural ingredients like lemon juice, chamomile, honey, green tea, apple cider vinegar, or distilled white vinegar to lighten your hair. You can also use high-lift blonde colors to lighten your brown hair without bleach.
Key Takeaways
You can bleach your hair at home with the help of lightening powder, volume 20 developer, hair toner, foils or a shower cap, gloves, a rat-tail comb, a bowl, a hair coloring brush, and clips.
If you are unhappy with the results of a single bleaching process, you can repeat it in 6-8 days.
Use a microfiber towel to dry your hair and sleep on a silk or satin pillowcase to protect your bleached hair from damage.
Use a proper shampoo, conditioner, and leave-in conditioner to keep your hair looking flawless.
The following two tabs change content below.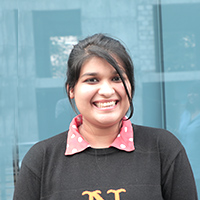 Anjali specializes in hairstyles and hair and skin care and has written over 200 articles in these domains. Her philosophy...
more