How To Bleach Your Skin At Home?
Have you looked into the mirror, only to see dark and lifeless skin? Have you often wondered if there was a natural way to lighten your skin at home? Of course, there is! Bleaching creams in the market contain harmful chemicals, which despite making your skin look fair, can also cause long-lasting side effects.
So, what is the alternative? Well, it is bleaching your skin at home. Wondering how to do it? Read this post to know!
Skin bleaching at home using natural ingredients is completely harmless, and can improve your skin tone and appearance. What more? The process is quite inexpensive as well.
How To Bleach Your Skin At Home?
Here are some bleaching face packs for your skin that you can try at home using natural ingredients:
1. Potato Bleaching Pack
Potato is a natural bleaching agent and effectively removes tanning caused due to exposure to the sun.
Peel the skin of a potato and grate it.
Add some rose water and make a paste in a blender.
If you have extremely dry skin, you can add honey to the blend. In case of oily skin, replace honey with lemon juice.
Apply it on the face and on exposed areas such as neck and hands to get even toned skin.
Let it dry and wash off with water.
Potato bleaches the skin mildly. With regular use, your skin lightens, and even the dark spots are reduced.
[ Read: Homemade Skin Lightening Remedies ]
2. Tomato Pack For Toning And Fairness
Tomato is an acidic fruit rich in vitamin C. The vitamin is very good for your skin.
Take a ripe tomato and mash it.
Sieve it using a strainer to sluice out the seeds.
Add a teaspoon of curd and mix it well.
Apply this pack on the face evenly and let it dry.
Use lukewarm water to wash off the pack and pat the skin dry.
Regular use of this pack lightens the scars and spots and gives an even tone to the skin.
3. Bleach It With Cucumber
Take a cucumber and peel it.
Grate the peeled cucumber and squeeze the juice out of it.
Add some natural Aloe Vera juice to the cucumber juice and apply the pack on your face, neck and back.
Apart from lightening the skin color, it also acts as a coolant and soothes the skin during the summer season.
4. Orange Peel Face Pack
Just like orange, its peel is also rich in vitamin C and is extremely effective as a bleaching agent.
Dry the orange peel under the sun and grind it into powder.
Add some honey and rosewater to the orange peel powder and apply this pack evenly on the face.
After it has dried. wash off with plain water.
5. Natural Bleaching Agent – Lemon Juice
Lemon is rich in vitamin C and is known to be the best natural bleaching agent. It starts showing results immediately after the first use.
Squeeze a lemon and apply its juice directly on the skin.
You can also add honey, curd or glycerine to reduce the acidic level of the juice.
For better results, use this pack once a week.
Avoid applying the pack near the eye area and do not go into the sunlight immediately after washing or applying the pack.
Use a good moisturizing sunscreen to nourish your skin as the acidic content in lemon can sometimes make your skin dry.
6. Oatmeal Bleaching Pack For Black Skin
Oatmeal is a natural exfoliating agent that removes skin impurities. When combined with the bleaching effect of yogurt and lemon, and the nourishing properties of olive oil, you have a pack that cleanses, moisturizes and lightens the skin.
Mix 2 tbsp ground oatmeal, 1 tbsp yogurt, 2 tbsp lemon juice and 1 tbsp olive oil.
Apply the mixture on the skin and let it dry naturally to get the complete bleaching effect.
Wash off with cold water after about thirty minutes.
Pat the skin dry and apply moisturizer to keep it a little moist.
Apply the pack two times a week to lighten the darkness caused by pigmentation and to reduce dark spots.
[ Read: How To Get A Fair Complexion In Short Time ]
These natural skin bleaching agents are harmless and do not cause any side effects. Even then, you should avoid applying these face packs on damaged, burned or wounded skin. People who are allergic to acidic ingredients should avoid face packs with lemon or orange as the main ingredient.
Now that you know how to bleach your skin at home, what are you waiting for? Use these packs and see yourself turning even more beautiful! Also, tell us how this post has helped you. You can comment in the box below!
Recommended Articles

The following two tabs change content below.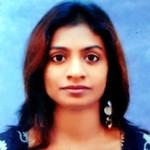 Latest posts by Maanasi Radhakrishnan (see all)