How To Choose The Right Blonde Hair Color For Your Skin Tone
The wrong shade can wash you out. Find the right one to compliment your skin tone.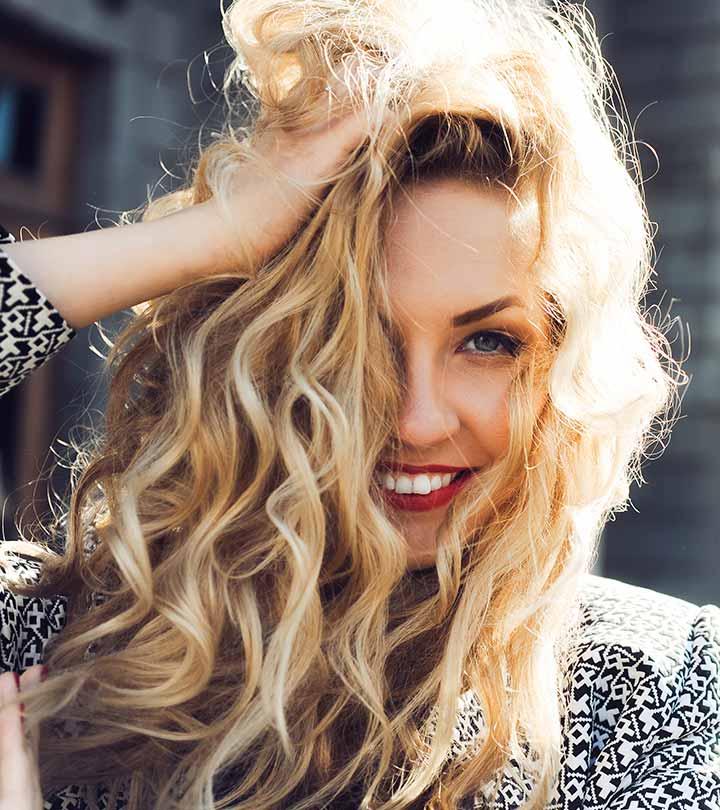 Vibrant yet versatile, blonde hair never goes out of style. But choosing a blonde color for your skin tone can be difficult.
There are many shades to choose from – a lovely, soft natural blonde to an eye-catching platinum blonde! The key to picking the right blonde hair color is matching it to your skin tone. A warm blonde shade, like golden or honey, suits warm-toned skin, while cooler tones like ash or dirty blonde go better with cool-toned skin. Give in to the urge to go blonde this season, and keep reading to know how to pick the best color to suit you!

Before You Get Started
Always begin with the ingredients. Avoid products with ammonia, PPD, parabens, or phthalates that are harmful aside from the bleaching process itself.
See if you can find colors that include nourishing ingredients like argan oil and aloe vera.
Blonde colored hair is especially damage-prone. Cover your hair with a hat or scarf when stepping out in harsh heat and weather.
Incorporate a lot of conditioning and moisturizing in your after care routine.
Since blonde is a very light hair color, you will need to bleach dark hair color to achieve it. Split the bleaching and coloring process over two to three days to prevent your hair from drying out or falling and breaking.
What To Consider
Blonde can be one woman's food and another one's poison. While most blonde shades suit fair skin tones, it's the dark and olive skin tones that face trouble finding the right shade of blonde. Here are some key points to think about while choosing the best blonde shade for you:
By skin tone, I don't just mean your surface skin tone. Focus on your skin's undertone as well. Are you warm-, neutral-, or cool-toned? If you aren't sure, check if earthy colors like yellow, orange, and gold suit you better than blue, purple, and silver. If yes, you lean towards the warmer side.
Jessica Shults who is an expert hairstylist with over 20 years of experience says, "One way to know what undertone your skin has is to look at the inside of your wrist and see what color the veins are. If they are blue, you have a cool undertone (which looks better with ashy or platinum blondes). If they are green, you have a warm undertone (which looks better with warmer golden blondes) and if you see both colors, you have a neutral undertone (which can look great with a combination of warm and cool blondes). Considering the undertone of the client's skin is so important when choosing the tone of blonde I will be giving them. I always want to enhance their natural beauty, not clash against it."
To know more about skin tones and how to figure out yours, check out this article.
Consider The Shade Of Blonde
The color blonde has many shades ranging from champagne and gold to honey and strawberry. Pin-point the top four shades you love. Then, consult a hairstylist to figure out which shade suits your skin tone the best.
To find out the shades of blonde trending right now, check out this article.
This is one of the best ways to figure out your skin's undertone. Do you lean towards blue, purple, and other cool-toned colors? If yes, welcome to the cool club. If both earthy and cool colors suit you, you are probably neutral-toned. This means that both undertone shades work for you. But, it is very likely that you lean towards a particular undertone.
Are you cool-toned but opt for warm makeup to appear warm toned? If yes, talk to a hairstylist to figure out which shade you should go for. You don't want to pick a shade of blonde and then have it clash with your choice of makeup, do you?
Consider Your Natural Hair Color
This factor plays a key role if you are thinking of getting highlights. You need to pick a color that blends well with your natural locks. If you are a brunette, you might want to consider keeping your roots dark to create a shadow root effect.
Also, keep in mind that if you are brunette and planning on coloring your hair completely, you will need to bleach your locks. Depending on the shade of blonde you are going for, you might need to bleach your hair as many as four times. This will dry out your hair.
Now that you know what to consider when picking your blonde hair color, here are some suggestions on which blonde shades suit each skin tone.
Blonde Shades For Different Skin Tones
1. Blonde Hair Colors For Wheatish Skin Tones
Blonde hair color on wheatish skin can blur the lines between the face and the hairline, giving a washed-out look. To avoid that, go for a root smudge (shadow root) that fades into blonde shades like malibu or ash blonde. You may add a few platinum highlights to brighten the look.
2. Blonde Hair Colors For Tawny Skin Tones
Going blonde is a bold choice for tawny skin tones. Shades like pure diamond blonde, pearl blonde, sunflower blonde, medium champagne, and light golden blonde pair well with a tawny skin tone and may make your facial features pop.
3. Blonde Hair Colors For Warm Skin Tones
If you have a warm skin tone, opt for the typical earthy blonde shades. Colors like golden beige, gold, and rich champagne will work wonders for you. Cool-toned blonde shades may look jarring against your skin.


Quick Tip
You can also go for rich honey, caramel, bronze, or butterscotch shades to complement your warm skin tone.
4. Blonde Hair Colors For Cool Skin Tones
Women with cool skin tones can go for ashy blonde shades. Don't opt for golden or yellow brown shades. Consider colors like Scandinavian blonde and platinum blonde. They have whitish-silvery hints that make them cool-toned.
5. Blonde Hair Colors For Fair Skin Tones
Fair-skinned women can pull off most blonde shades. But, the one shade only fair women can pull off is light pastel blonde. However, keep in mind that going this light will require bleaching, and you will need to nourish your tresses back to health. Don't forget to use a purple toner to remove the yellow and brassy tones from your locks.
6. Blonde Hair Colors For Medium Skin Tones
Medium-toned women have a wide variety of blonde shades to choose from. They are mainly neutral-toned and can pick between warm and cool shades. Opt for medium shades of blonde, like a dirty or ash blonde. Don't go for brighter shades, as they might look too fake on you.
7. Blonde Hair Colors For Olive Skin Tones
If your skin tone is olive, shades like light gold, warm beige, soft strawberry blonde, and honey blonde will look great on you. Steer clear of shades that contrast with your skin tone as they can bring out the green tones in your skin and accentuate imperfections.
8. Blonde Hair Colors For Tanned Skin
Tanned skin tends to be somewhere between medium and dark brown. A blend of light and dark hues is perfect for it. This combination will add depth and dimension to your tresses. It will also make your hair look fuller and more voluminous. If you keep your roots dark, the lighter ends will frame your face beautifully.
9. Blonde Hair Colors For Dark Skin Tones
More often than not, a dark-skinned woman going blonde is a diva move! It is a brilliant way to flaunt your tresses. You can pick any shade of blonde you want, but the key is to match it with your skin's undertone. For instance, if you have a cool undertone, a yellow blonde will clash against it. One way to make the transition to blonde smoother is to keep your roots dark. This way, your hair color will look fresh even when your hair grows out.


Quick Tip
You can go for platinum blonde or milk chocolate with honey highlights to give the effect of being blonde without it looking drab against your skin.
Infographic: Tips To Choose The Right Blonde Shade For Different Skin Tones
It can be challenging to choose the ideal blonde color for your skin tone because there are so many. That is why it is essential to keep in mind your skin tone, undertone, personal style, and natural hair color before choosing the right shade. In order to determine which blonde shade would look best on you, check out the infographic below to know more.


Choosing the right blonde color for your skin tone may seem difficult as there are many shades that suit various skin tones. Before picking the blonde color, you should consider your skin tone, the shade of blonde, your clothes, makeup, and natural hair color. For warm skin tones, earthy blonde shades are the best suit. Cool skin tones perfectly go with ashy blonde shades. A blend of light and dark hues for tanned skin can be a good fit. So, choose a perfect blonde shade to flaunt your style.
Frequently Asked Questions
What is the difference between icy blonde and platinum?
Icy blonde is paler than platinum blonde and has violet or blue undertones, while platinum has grayish pigments.
Does ash blonde look good on warm skin?
It may. Ash-blonde hair can be great if you want to balance your warm skin tone with a cool hair color shade. However, ash-blonde usually complements cool-toned skin, and you may want to add some warm highlights to make it more suitable.
Does blonde hair make you look younger?
Yes. Warmer blonde hair tones like caramel, honey, strawberry, and gold give your complexion a healthy glow.
Key Takeaways
Blonde hair is a classic shade many people love to flaunt.
There are various blonde shades for you to experiment with, such as strawberry blonde and platinum blonde.
There are some things you need to consider to pick the right shade of blonde for you, such as your skin tone and undertone.
Earthy blonde shades suit warm skin tones, while ashy blonde shades look good with cool skin tones.