How To Co-Wash Your Hair: Pros and Cons Of Co-Washing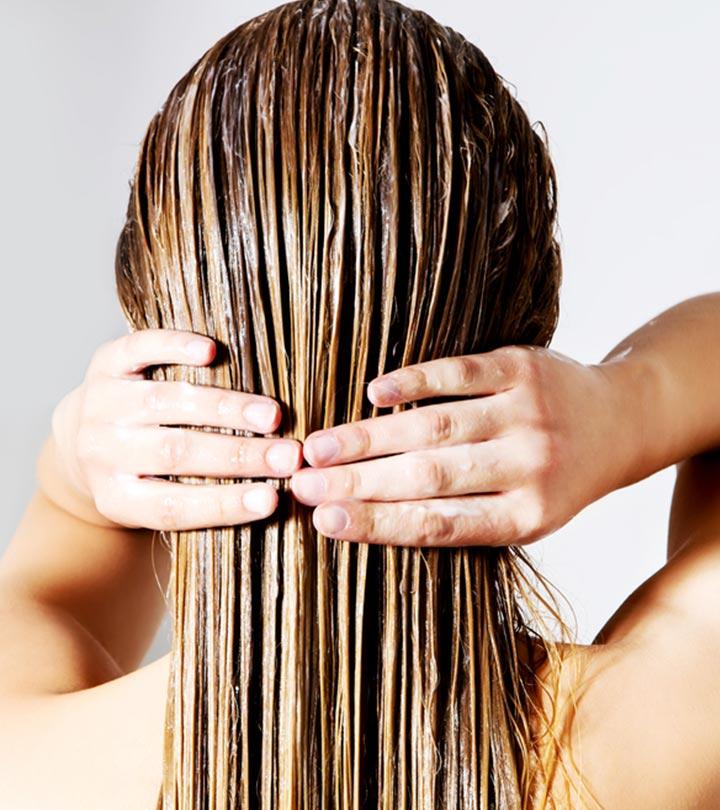 African hair is prone to damage. Even excessive shampooing can also cause hair breakage. This is why other alternatives, like natural cleansers and low-poo shampoos, are trending. But if you have dry and brittle type 4 hair, co-washing might be the best choice for you. Co-washing is a hair cleansing technique that does not leave the scalp and hair dry. In this article, we break down co-washing and its pros and cons. Read on to know what mistakes to avoid as well!
What Is Co-Washing?
Co-washing is a method of hair cleansing that involves using conditioner instead of shampoo. It cleanses the hair without causing sebum loss (1). This moisturized the hair without any of the dryness caused by shampoo. Most cleansing conditioners do not contain silicones, petroleum, or mineral oils as they lead to heavy product build-up.
Co-washing cannot entirely replace shampooing, but it reduces the need to shampoo your hair. It can lead to serious build-up as the residue from cleansing conditioners can settle under the cuticle scales. It is required to use a clarifying shampoo at least once after co-washing hair twice or thrice to prevent product build-up (2).
Co-washing was first created for naturally curly and textured hair types, but it's suitable for sensitive hair as well. It uses non-ionic surfactants like cetyl alcohol, which has low cleansing properties. Co-washing products can also contain cationic surfactants and oil.
So, here's the most important question –
Is Co-Washing Good For Your Hair?
Curly hair is very prone to damage due to its elliptical structure. There is excess sebum production at the roots, but the hair strands are left dry since sebum does not reach it. While shampoos decrease hair combing friction and manageability, they can also cause hair breakage and dryness. Co-washing once or twice a week instead of shampooing your hair can help improve its health. It also has other benefits that are listed in the next section.
Benefits Of Co-Washing
Reduces frizz
Smoothens curls
Enhances curl structure
Softens hair
Makes curls manageable
Leaves the hair fresh
Keeps the hair hydrated
Keeps the hair clean
Though co-washing is a great cleansing alternative, you can't use any conditioner to carry out this method. Find out more in the next section.
Can You Co-Wash With Any Conditioner?
Not all conditioners can be used to co-wash hair. Regular conditioners are used to combat frizz, detangle hair, decrease friction, and improve combability (3). The most active ingredient in conditioners is silicone, i.e., mainly non-soluble silicone compounds like dimethicone. These non-soluble silicone compounds neutralize negative charging on the cuticle and rest under the cuticle fibers. This collection of non-soluble residue leads to product build-up.
Cleansing conditioners, on the other hand, usually don't contain heavy non-soluble compounds like silicones, petroleum, or mineral oils. They also don't contain heavy surfactants that make your hair dry. That is why they are more suitable for co-washing.
To maintain the maintain healthy hair, here are some mistakes that one must avoid when co-washing their hair.
Co-Washing Mistakes To Avoid For The Healthiest Hair
Using Any Conditioner: Don't use a conditioning shampoo or a conditioner to co-wash your hair. Conditioning shampoos, though mild, still contain surfactants that strip and damage your hair. Conditioners contain insoluble compounds that cause build-up in the absence of washing your hair.
Using Heavy Products: Don't use oil-heavy products on the days you co-wash your hair, whether they are styling products or regular hair care products. Products with high oil content can increase product build-up, making your hair feel weighed down and dirty. The heavy residue can also be difficult to wash off. Use lightweight hair care products whenever you co-wash your hair.
Only Co-Wash Your Hair: Use a cleansing or detox hair mask to remove excess oil, residues, build-up, grime, and dirt from the scalp during co-wash intervals. You can also try a detox mask before co-washing your hair. It makes the scalp feel cleaner and fresher.
Not Massaging Your Scalp: Massage your scalp whenever applying the co-wash to displace residue clogging pores. This makes it easier to remove dirt and build-up from your hair and scalp as you co-wash them. You can also massage your scalp just before you co-wash your hair.
Not Using Natural Hair Cleansers: You can use a natural hair cleanser like apple cider vinegar as a final rinse to remove any residue not removed by the co-wash. Make sure you do a patch test before using ACV.
Not Detangling Your Hair: Before co-washing, make sure to detangle your hair. It makes cleansing the scalp and hair easier. It also improves hair manageability.
Not Having A Pre- And Post-Wash: Before and after you co-wash your hair, make sure to rinse it thoroughly with water. This helps clean the hair and scalp better.
Not Using A Shampoo: Co-washing cannot be a replacement for shampooing hair. It just decreases the number of times you shampoo your hair to preserve hair health. It is important to use a deep cleansing or clarifying shampoo at least four times a month.
Now that you know all about co-washing, let's check out how to do it the right away.
How To Co-Wash Your Natural Hair – Step-By-Step Tutorial
Rinse your hair thoroughly with warm water. Make sure it is soaking wet and not just damp.
Apply conditioner to your hair and scalp thoroughly.
Massage it into the scalp and hair with your fingers. The massaging motion helps remove grime, dirt, build-up, and other impurities.
As you apply and massage the conditioner, gently detangle your hair too.
Put on a shower cap.
Leave it on for five to ten minutes.
Rinse off the conditioner with water.
How Often Should You Co-Wash Your Hair?
Co-washing cannot be a replacement for shampooing hair. It just decreases the number of times you shampoo your hair to preserve hair health. It is important to use a deep cleansing or clarifying shampoo at least four times a month.
There are some people who should avoid co-washing. Find out who in the next section.
Is There Anyone Who Should Not Co-Wash Their Hair?
The co-washing method is suitable for individuals with minimal product build-up on the hair and scalp. It is not adequate for individuals who regularly use silicone-based hairstyling products (2). It can also weigh your hair down if you have naturally oily tresses.
Like any other hair care routine, co-washing too has its own set of pros and cons. Keep scrolling to find out what they are.
Pros And Cons Of Co-Washing
Pros
Ideal for dry, sensitive, over-processed, and textured hair
Does not strip away the moisture from your hair
Gentle
Detangles hair
Neutralizes the negative charge on the hair surface that causes frizz
Cons
Some co-washing products may cause hair loss (1)
Low cleansing product
Cannot entirely replace shampoo
Non-soluble silicone co-washes can cause build-up
A clarifying shampoo has to be used twice every month to prevent product build-up
Now, let's answer a few frequently asked questions about co-washing.
Will Co-Washing Make Your Hair Greasy?
Co-washing products use non-ionic surfactants that are low cleansing compounds. These cannot be used to remove excess oil from your hair and can leave your hair feeling weighed down or greasy.
Is Co-Washing Better Than Shampooing?
Shampooing curly hair can cause hair breakage due to sebum loss (1). Shampoos contain surfactants like sulfates that can increase frizz, impact hair fragility, and cause scalp dryness (2). Most shampoos have a high pH level that could affect scalp and hair health. Research shows that only 38% of branded shampoos have a pH level lesser than or equal to 5 (4). Co-washing products have lower pH levels, which can balance scalp and hair pH.
But using co-wash products alone can lead to seborrheic dermatitis and an oily scalp due to the low level of cleansing and high build-up. For best results, use a clarifying shampoo to cleanse hair in between co-washes at least twice a month.
If you have curly, dry, or brittle hair, co-washing can help as it regulates sebum production without stripping your hair dry. Add co-washing to your regular hair care routine to see an improvement in hair texture, quality, and manageability. But remember that co-washing alone will not keep your hair and scalp clean.
Sources
Articles on StyleCraze are backed by verified information from peer-reviewed and academic research papers, reputed organizations, research institutions, and medical associations to ensure accuracy and relevance. Check out our
editorial policy
for further details.
Recommended Articles
The following two tabs change content below.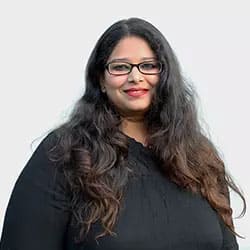 Annie Jangam is a Molecular Biologist with 7 years of research experience in Rice Functional Genomics and Nutrient Signalling with International Publications in Abiotic stress, Nitrogen, and G-protein signaling. She specializes in writing on Health and Wellness. She has been an avid reader since childhood and is passionate about stories that help decipher life and its meaning. She believes in Human Rights for all and that one should "love others like we love ourselves."