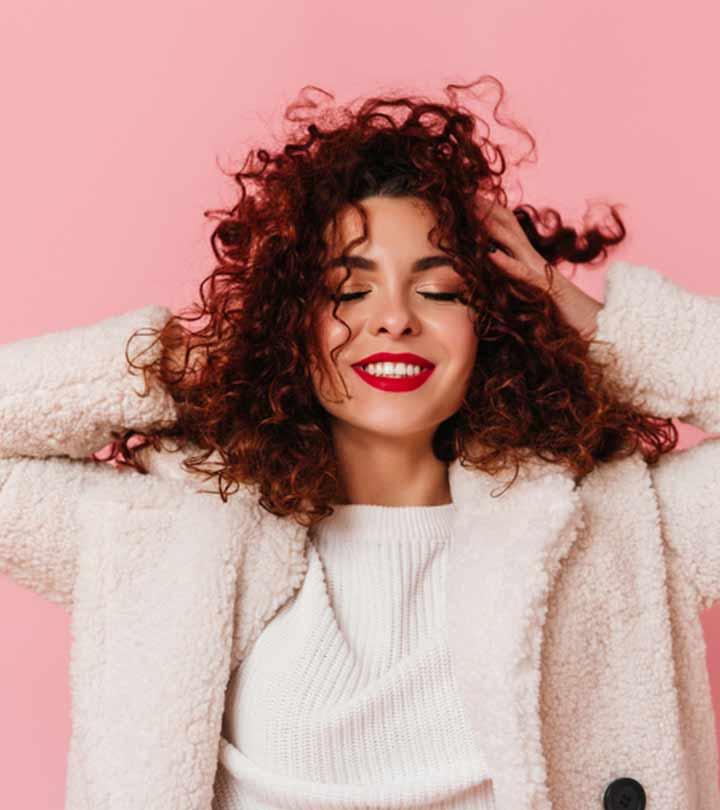 Straight fine hair can be a blessing in many cases. However, it could pose a few challenges if you want to rock that vintage brushed out curl hairstyle. The good news is that the right styling tool and a little bit of effort can allow you to curl those beautiful fine hairs. Keep reading to know more.
Which Heat Styling Tool Is Good For Fine Hair?
If you have fine hair, a box of hot rollers will be your best friend. Hot rollers ensure your curls last for many hours. They also help you choose the shape of your curls – between loose waves, ringlets, and small curls. The rollers are also easy to use and work on heat and moisture. They give your hair the perfect volume and curl in just under 30 minutes.
Let us take a look at a step-by-step guide on how to curl your fine hair.
Steps To Make Fine Hair Hold Curls
1. Prep Your Hair
Prepping your hair makes your curls last longer. But do not wash your hair right before curling. You can instead wash your hair one day before curling. Detangle your hair by combing through it. Follow by combing in a hair mousse or a volumizing product.
2. Put In The Hot Rollers
Put the hot rollers in your hair. Start by gently brushing a small amount of your hair. Hold one roller at the end of your hair and roll it up while wrapping your hair in. Repeat this process with the other rollers to cover all your hair.
3. Remove The Rollers
Wait for about 15 to 20 minutes before removing the rollers. Brush your curls a little to give them the perfect size.
4. Finish With A Texturizing Spray
A texturizing spray helps your curls stay put for a longer time. The spray is lighter and does not weigh your curls down.
Curling fine hair is a challenge. The following tips can help you achieve the same with little worry.
Tips For Safely Curling Fine Hair
1. Do Not Wash Your Hair Before Curling
Your hair's natural oils may help set your curls tight. Washing your hair before curling can drain these oils. Avoid washing your hair one or two days before curling your hair.
2. Use The Right Hair Products
Using the right hair products will help you hold your curls longer. Use products that are moisturizing. Also, ensure the products are alcohol-free, as alcohol may absorb the moisture in your hair and make it dry.
3. Work In Sections
Irrespective of your hair texture and length, working your hair in sections can give you great curls. You also must ensure the rollers reach up to your head from the roots of your hair.
4. Keep Your Hands Off
When you finally get your gorgeous and beautiful curls, you might be tempted to run your fingers through your hair. Refrain from doing so. You may instead use a hairbrush to loosen up your curls.
5. Use A Heat Protectant
Heat styling tools like heat rollers may damage your hair if used extensively. Hence, use a heat protectant on your hair before putting the rollers in.
Conclusion
Having straight fine hair can be a challenge when you are trying to pull off those beautiful vintage curls. However, the right techniques and tools can make achieving those curls a breeze. We believe this article has helped you understand how to get that beautiful curly hairstyle for your next big event.
Recommended Articles
The following two tabs change content below.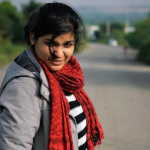 Anjali Sayee is a writer and an introvert. From studying Aeronautical Engineering and wanting to design her own airplane to writing articles on hairstyles, she has been on quite a journey. She believes that hair is one of the key factors that define a woman's personality. To quote her, "What's the first thing they do in the movies to show a personality change? Change the hair – because it has a life of its own." She's here to help you find the hairstyle you need. This bookworm is a self-professed Wholocker, a talented drummer, and an amateur photographer.