How To Do A Donut Bun – Pictorial
Flaunt your tresses in this versatile topknot hairstyle to look stylish and trendy.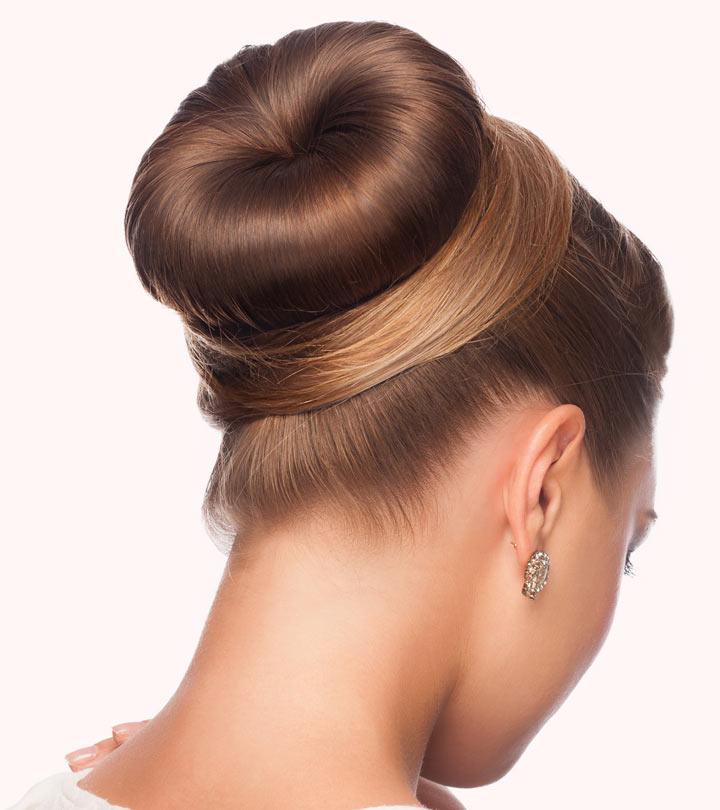 No, we're not discussing glazed baked goods, but something equally delicious — the donut bun! This hairstyle has been flooding our feed for years now, so we decided to break it down for you. Keep reading to learn how to do a donut bun yourself. But first, here's some insight into this hairstyle. The donut bun is a versatile topknot hairstyle that takes not more than 5 minutes to tie. This hairstyle has become a favorite among many because you can experiment with it and add your unique twist to it.
You can find a donut bun hairdo for any mood, season, occasion, or personality. Furthermore, it goes amazingly well with any attire, be it a flowy gown, a statement pants-suit, or casual jeans and sweatshirts. So, it means you can head out to work, leave to be a bridesmaid at a wedding, and then party all night long with the same hairstyle! And when we say that the donut bun is versatile, we mean you can style it with almost any other hairstyle or outfit. You can pair it with braids or a half-up, half-down look. You can style it sleek and neat or messy and cute — donut bun works incredibly well both ways. Once you learn how to style your hair in a donut bun to perfection, you can play around with it to personalize it with your creative touch.
So let's jump right in! Keep reading to learn how you can style your hair in this graceful updo! Then try it out and add your own flair to it!
Things You Need: 
A Donut Bun (easily available at a fancy store)/A Piece Of Elastic
A Tail Comb
Some Plastic Rubber Bands
Some Bobby Pins
A DIY Step – By – Step Guide For Doing The Donut Bun:
Step 1:
Pull all your hair together, and comb neatly using a tail comb. Push all your hair behind, and hold it into a neat ponytail. Tie it up using a rubber band. This is for a basic and neat airhostess bun, but the neatness quotient really depends on the hairstyle you want to sport. If you want a messy look, or if you want a French braid in the front, you need to make allowance for that before you start the bun. In case you want the bun on the side, you will have to create your ponytail accordingly.
Step 2:
Slip the donut bun, or the elastic, into the ponytail.
Then, cover the bun with your hair; you will have to use your hands to hold the hair tight.
Once that is done, you could use another rubber band to secure it.
This step is the most important, and can also get a little tricky. With a little practice, you will attain perfection. Initially, you might want to use a mirror that will allow you to see how you work the bun. Once you master the technique, it is going to be much simpler.
Step 3:
Now, you must be wondering what to do with the remaining hair that is sticking out.
Well, all you need to do is divide it into two parts, and twirl each part around the bun.
Secure this excess hair with bobby pins. In case you want to amp up this simple bun, you could braid the leftover hair, and then secure it to give your bun a fancy frame.
Step 4:
Spritz some hair spray to neaten the stray strands of hair, and to keep the bun in place for a longer duration. Use your tail comb to put all the hair in front in place. There you go – another quick fix hairstyle in your kitty!
The donut bun is a perfect hairstyle for an everyday look. It is a versatile top knot you can try. You can create this hairstyle with simple steps. It is suitable for any occasion and looks pretty on all hair types. But how to do a donut bun? The step-by-step guide in this article explains how to do it easily. Also, spritz some hairspray to set the hair strands. It also keeps your bun in place for a longer duration.
Frequently Asked Questions
How do you tie a donut bun with short hair?
Use a small hair donut for short hair. Pull the hair into a low ponytail and put it through the donut. Secure the ends of the hair with bobby pins around the hair donut. If the bun is loose, pin it with the hair on your head.
What size hair donut should I get?
The size of a hair donut ranges from small to large. Get a large donut for long hair and a small one for short hair.
How do you do a donut bun with a sock?
Cut the toe end of a sock and roll it up through itself to make a hair donut.
The following two tabs change content below.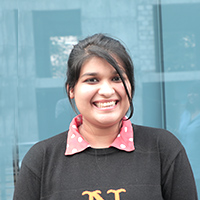 Anjali specializes in hairstyles and hair and skin care and has written over 200 articles in these domains. Her philosophy...
more