How To Do A Foot Spa At Home
A foot spa is sheer indulgence. It is unimaginable how a little bit of pampering can help you unwind and release all the stress and strain that the hustle and bustle of our mundane, mechanical lives can cause. However, getting out and going to a spa can also seem like a task, especially when all you want to do is laze around. Also, foot spas offered at spas can burn a big hole in your pockets. But these reasons shouldn't make you ignore your feet. After all, for all our weight and fancy (those of you who have made walking in stilettos a regular affair) they put up with, they do deserve some love, and a foot spa seems a perfect Idea.
At the outset, a foot spa consists of steps similar to that of a pedicure, the main difference being in the ingredients you use in the process. The mention of spa makes you think of all things exotic, and therefore, you will use essential oils and the goodness of nature (fruits, dairy products, sugar) when you do a spa at home.
The Magical Steps Involved In A Foot Spa
Prepping Your Nails
Soaking Your Feet
Scrubbing Out The Dead Skin
Applying The Rejuvenating Pack
Intensely Moisturizing Your Feet
Painting Your Nails
You Will Need
A tub of warm water
Rose petals (optional)
Your favorite essential oil
2 cups of milk or buttermilk
A cup of sugar or sea salt
A seasonal fruit
A cup of oats
2 tablespoons of honey
Fresh cream
Nail clippers
Cuticle pushers
A nail file
A nail scrubber
Pumice stone
Nail cutter
Nail polish remover
Cotton swabs
A clean towel
Olive oil/ almond oil
Aromatic candles
Before you start off with the foot spa, you need to relax. Find a comfortable spot to set up the apparatus required. Make sure it isn't noisy or that you won't be disturbed. The idea is to pamper yourself. So putting on soft music and lighting a few aromatic candles will really help uplift your mood. Make sure you have everything you need, so you don't have to get up repeatedly. Now that everything is in place, let's begin.
1. Prepping Your Nails
Use a nail polish remover to clean your nails and to remove the old nail polish.
Cut your nails to the desired length using a nail cutter. Do remember that cutting across straight is the best way. Also, ensure you do not cut the corners deep – it will only lead to painful ingrown nails.
File your nails in the shape you desire. While there are many who file their nails after soaking their feet, shaping them before is a better idea. Otherwise, your nails will tend to soften and, in turn, break when you file them.
2. Soaking Your Feet
This is definitely the most relaxing part of the procedure – you are bound to feel like you are in a spa. Relax and unwind. Catch up on some reading or watch your favorite show while you are at this juncture of the spa, or simply put on some eye pads and take a cat nap. If I were to choose, I would slip into a 20-minute journey to dream land. Here's what you need to do:
Fill up some warm water in a tub to cover your ankles.
Add the milk or buttermilk, along with some rock salt and your favorite essential oil. If you are looking for rejuvenation, choose peppermint oil – it is sure to leave a soothing effect. Lavender oil will also help you unwind and relax. Lemon oil is more of a stimulator that will improve blood circulation and help you revitalize. In case you are allergic to essential oils, you can omit them completely.
Use some smooth pebbles if you find them or add a couple of spoons of lemon juice. The Epsom salt will soothe inflammations and help in reducing aches and pains.
Let your feet soak for about 15 to 20 minutes. Sit back and bask in the luxury. Once you feel completely relaxed, remove your feet from the water and dry them with a fresh, clean towel.
3. Scrubbing Out The Dead Skin
Once your feet are dry, massage a little bit of fresh cream on the base of your toenails. This will act like a cuticle cream, and it will soften the dead skin.
While the cream is still on, gently scrub the soles of your feet using a pumice stone or a foot file. This will remove all the dead skin. This needs to be done regularly, or your skin will tend to harden, causing cracks and infections.
Now, remove the cream on your cuticles.
Push the cuticles gently using a cuticle pusher.
Scrub your nails with a nail scrubber and then, clean your feet.
useUse a scrub to exfoliate your feet. You can make your own foot scrub by mashing up a seasonal fruit and adding sugar to it. Fruits have numerous vitamins and minerals that will replenish the skin health, and sugar will act as an exfoliant.
Scrub your heels and soles and the gaps between your toes. Don't forget to scrub your ankles too.
Once you are happy with the scrub, wash it off with water, and towel dry your feet.
4. Applying The Rejuvenating Pack
It's time to sit back and relax again! This step truly differentiates a spa from a pedicure.
You can make your own pack using , milk and honeyoatmeal, milk, and honey. This is a nourishing pack that will soothe the skin and keep it fresh. You can also use a mash of fresh fruits and apply it as a pack on your feet, but if you are using the fruit scrub, use the oatmeal pack.
Whichever pack you use, allow it to dry for about 20 minutes. While it does, it's time to relax again. You could catch up on some gossip as you flip through a magazine.
Once the pack dries, wash it off with lukewarm water and pat dry.
5. Intensely Moisturizing Your Feet
Your feet are now clean, and your skin is supple, but the pampering doesn't end there. You need to intensely moisturize your skin to seal that perfection. Either almond oil or olive oil, or a mixture of both will be just right.
Massage your feet and calf muscles, with one of the oils mentioned above. You can also add a few drops of your favorite essential oil. It might be interesting to note that regular massages stimulate your nerve endings and incite blood circulation. So your skin is nourished, and the muscles are rejuvenated.
6. Painting Your Nails
Now that you and your feet are relaxed and the skin is rejuvenated, it's time for some fun! You could paint your nails with a plethora of bright colors to further lift your mood. But if bright shades are not your thing, you could do an elegant French manicure. Anything that keeps you happy!
So there it is – a relaxing foot spa at home. You can do this once a month if you get pedicures done regularly. But if you must get pampered every week, there is no stopping you. It might be a good idea to indulge in this procedure just before you go to bed as you might want to go to sleep after such a relaxing treatment. Also, it will be ideal for your skin to absorb all the goodness of the rich oils overnight.
Tempted Much?
Video On How To Do Pedicure At Home

The following two tabs change content below.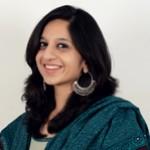 Latest posts by Shirin Mehdi (see all)