How To Do A Super Easy And Fast Half Bun Hairstyle
Armed with this tutorial, you will be making half-buns at sleepovers on popular demand.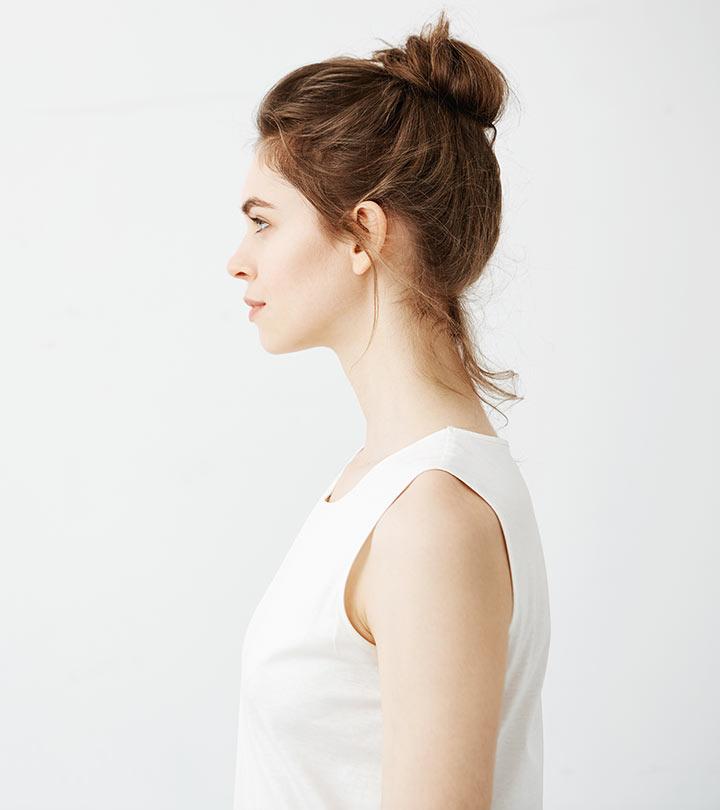 A common problem most of us with long hair face is deciding whether to tie our hair up or leave it down. We bring the perfect middle ground with a half bun hairstyle!
Every morning we stand in front of our mirrors, spending time holding our hair up and down, trying to figure out which way does it look better. Of course, we loved that top knot, but natural loose hair looks incredible too. So, give yourself the best of both worlds with a half bun or a half top-knot. This hairstyle takes barely five minutes to achieve. And whether you like it messy or sleek tight, it is sure to win over hearts. Not to mention that it is perfect for any occasion – a simple picnic at the park, business meeting, or meeting your boyfriend's family for the first time!
You might be wondering what goes into achieving this look. Does it require a straightener, some mousse, or maybe rollers? NO! All you need are some bobby pins and a hair tie! This half bun is perfect for people with thick hair who cannot leave their hair down in the sweltering heat. And it is godsent for people with thin hair who cannot tie their hair up because it looks flimsy and volumeless. Scroll down to learn how to tie your hair in a lovely half bun. Keep reading for more information.
What You Need
A wide toothed comb: Everyone should invest in a wide toothed comb because it detangles your hair in the gentlest way possible and retains its volume. (As opposed to a fine toothed comb that sleeks your hair down.)
Sea salt spray: Sea salt spray adds a touch of beachy texture to your hair in the most natural way possible.
A hair elastic: Get one that matches your hair color to add a seamless finish to your hairdo.
A 1-inch curling iron: Because we all need some bouncy curls in our lives.
Bobby pins: Go for big bobby pins if your hair is thick and small ones if you have fine textured hair.
Light hold hairspray: If you want your half up bun to actually stay up through the day, you need to get yourself a bottle of a light hold hairspray ASAP.
How To Do A Perfect Half Bun Hairstyle?
Now that you've gathered all the necessary tools, let's jump right in to perfecting your half bun!
Detangle your hair with a wide toothed comb: Let's start off with the most basic thing you need to do before starting any hairstyle. Remove all the knots and tangles from your hair with the help of a wide toothed comb. A wide toothed comb will retain the volume of your hair and leave it nice and bouncy!
Spritz on some sea salt spray all over your hair: Add some texture and dimension to your hair by spritzing on some sea salt spray all over your hair. This will also give it some hold, which will help keep your half bun in place and prevent it from drooping as the day progresses.
Tie half of your hair into a ponytail: Now, create the foundation of your hairstyle by gathering half of your hair (between your left and right temples) and tying it into a ponytail with a hair elastic. This is the base that you will use to make your half bun.
Curl, curl, curl that half ponytail: Now, don't just leave your half ponytail lankily hanging over there! Bust out that curling iron and curl your ponytail to add more bounce and oomph to it. The curls will work wonders on your half bun once it's done.
Roll and pin up sections of your half ponytail: Divide your half ponytail into 3 equal sections. Twirl and roll up the first section into a mini bun and secure it to your head, near the base of your ponytail, with help of a couple of bobby pins. Repeat the same with the other two sections of your ponytail.
Tug and mess around the bun to complete the look: Put your nifty fingers to some good use and tug some pieces of hair out of your bun to make it look edgy and cool. Be careful, though! Don't tug so hard that the whole bun just falls apart!
Finish the look with some light hold spray: Now that your half bun is done and dusted, there's just one last thing left to do. Spritz on some light hold hair spray to set the hairstyle in place. Finished!!!
Aaaand you're done! I dare you to time yourself doing this hairstyle and see how long it takes. There is no way that it will take more than 2 minutes. Will give you all the more time for your makeup!
A half-bun hairstyle can be elegant for a formal event or a late-night party. You can also make it sleek and tight for those high-profile business meetings. And it is super easy to achieve, even if you are new to DIY hairstyling. The more you practice this half bun hairdo, you will be able to add your creativity and make the hairstyle your own. You can add accessories like scarves or clips to add oomph to your half bun style. And it looks amazing on all hair types! Do not believe us? Scroll up and try it out for yourself.
HOW TO DO A SUPER EASY AND FAST HALF BUN HAIRSTYLE
https://www.youtube.com/watch?v=nfzwMJSt6ow
The following two tabs change content below.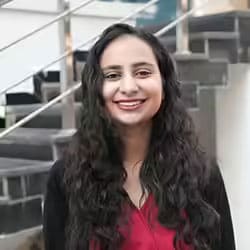 Arshiya Syeda is an editor at StyleCraze. Prior to that, she was a content writer and combined her writing and...
more