How To Do A Super Easy And Fast Half Bun Hairstyle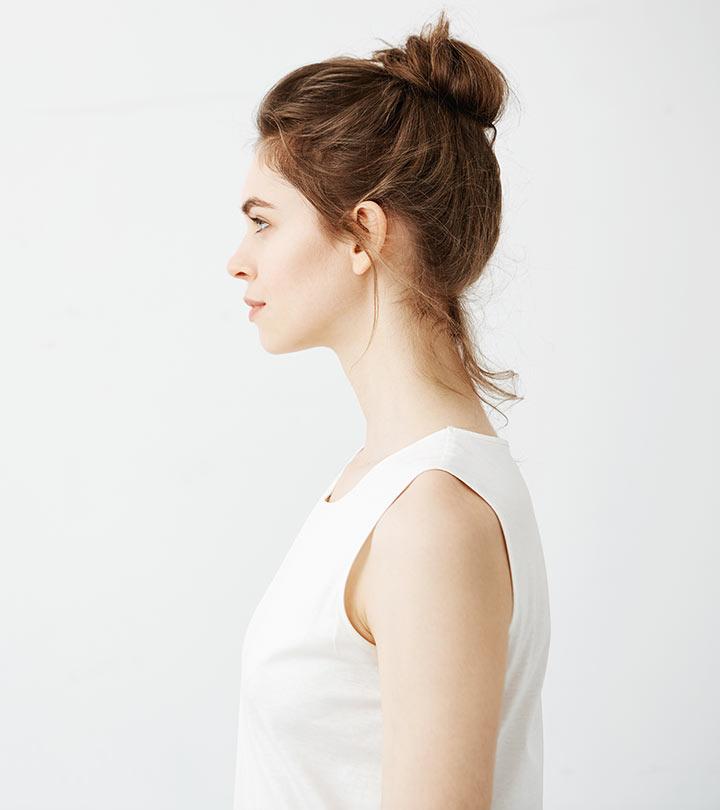 Try saying 'Half Up-Half Down' 10 times in a row. Bit of a tongue twister, isn't it? Well, if you're always indecisive (like me) and can't decide between tying all your hair up or leaving it open, here's a hairstyle that will suit you perfectly.
I get the struggle of styling your hair every morning. Coming up with a new and funky hairstyle every single day is well nigh impossible. And then, of course, there's the issue of wearing a hairstyle that is comfortable and will last through the day. So the question remains – how can you surpass all these obstacles and take less than 2 minutes to style your hair every morning? I have the perfect solution for you. Just 2 words – half bun.
Besides taking literally 2 minutes to do, this simple hairstyle also does not require a range of hair accessories to perfect. Just a hair elastic and a couple of bobby pins – and you're set! The half up bun is perfect for people with thick hair who feel too hot when they leave all their hair open and get a headache when they tie it all in a bun. Perfect for a casual day at work or college and for a fancy date night, this half updo is perfect for any and all occasions.
What You Need
A wide toothed comb: Everyone should invest in a wide toothed comb because it detangles your hair in the gentlest way possible and retains its volume. (As opposed to a fine toothed comb that sleeks your hair down.)
Sea salt spray: Sea salt spray adds a touch of beachy texture to your hair in the most natural way possible.
A hair elastic: Get one that matches your hair color to add a seamless finish to your hairdo.
A 1-inch curling iron: Because we all need some bouncy curls in our lives.
Bobby pins: Go for big bobby pins if your hair is thick and small ones if you have fine textured hair.
Light hold hairspray: If you want your half up bun to actually stay up through the day, you need to get yourself a bottle of a light hold hairspray ASAP.
How To Do A Perfect Half Bun Hairstyle?
Now that you've gathered all the necessary tools, let's jump right in to perfecting your half bun!
Detangle your hair with a wide toothed comb: Let's start off with the most basic thing you need to do before starting any hairstyle. Remove all the knots and tangles from your hair with the help of a wide toothed comb. A wide toothed comb will retain the volume of your hair and leave it nice and bouncy!
Spritz on some sea salt spray all over your hair: Add some texture and dimension to your hair by spritzing on some sea salt spray all over your hair. This will also give it some hold, which will help keep your half bun in place and prevent it from drooping as the day progresses.
Tie half of your hair into a ponytail: Now, create the foundation of your hairstyle by gathering half of your hair (between your left and right temples) and tying it into a ponytail with a hair elastic. This is the base that you will use to make your half bun.
Curl, curl, curl that half ponytail: Now, don't just leave your half ponytail lankily hanging over there! Bust out that curling iron and curl your ponytail to add more bounce and oomph to it. The curls will work wonders on your half bun once it's done.
Roll and pin up sections of your half ponytail: Divide your half ponytail into 3 equal sections. Twirl and roll up the first section into a mini bun and secure it to your head, near the base of your ponytail, with help of a couple of bobby pins. Repeat the same with the other two sections of your ponytail.
Tug and mess around the bun to complete the look: Put your nifty fingers to some good use and tug some pieces of hair out of your bun to make it look edgy and cool. Be careful, though! Don't tug so hard that the whole bun just falls apart!
Finish the look with some light hold spray: Now that your half bun is done and dusted, there's just one last thing left to do. Spritz on some light hold hair spray to set the hairstyle in place. Finished!!!
Aaaand you're done! I dare you to time yourself doing this hairstyle and see how long it takes. There is no way that it will take more than 2 minutes. Will give you all the more time for your makeup!
Now that you know how to do a half bun perfectly, what are you waiting for? Just throw on a breezy top, a casual pair of jeans, and your favourite Converse to complete this cool and edgy look.
Are there any other half up hairstyles that you love to sport? Comment below to let us know!!!
HOW TO DO A SUPER EASY AND FAST HALF BUN HAIRSTYLE
Recommended Articles
The following two tabs change content below.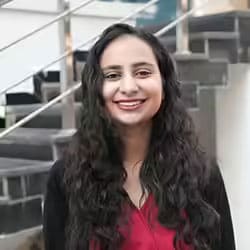 Arshiya Syeda is an editor and certified counselor. Ever the lover of the written word, she served on the editorial boards of her school and college newsletters. Writing articles on hairstyles, hair care, and nutrition helped her combine her love for reading, writing, and research. As an editor, she helps her team members deliver polished and meticulously researched content. Arshiya is fluent in English, Urdu, and Hindi and aims to become a multilinguist by learning German and teaching herself American Sign Language (ASL).