How To Do The Perfect Low Bun – A Step-By-Step Tutorial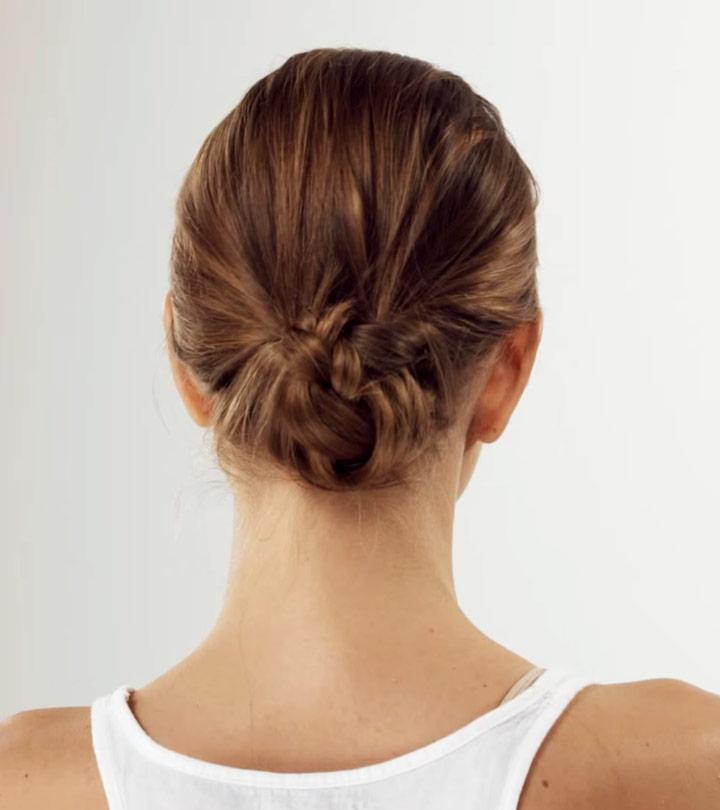 So, you have picked out the dress you're going to wear at that wedding you've been waiting to attend for months now. And, after hours of browsing through YouTube videos, you've also managed to decide the makeup look you're going for. But wait! Haven't you forgotten something? Oh, yes! Your hairstyle, of course! Don't worry. That's exactly what I'm here to help you out with.
It's hard to come up with hairstyles that look elegant but are also functional enough to keep your hair out of your face and do not require frequent touching up. While high buns run a chance of pulling on your hair too much and giving you a headache, intricate braids take too long and require a certain level of skill to do. So, what is the solution to this dilemma? A low bun, of course! A low bun has the potential to add the perfect amount of elegance and class to any outfit. Combine a bit of braiding into this look, and you've got something special on your hands. And the best part? It is the most comfortable hairdo to sport as it keeps your hair off your neck and face. And if you have a day filled with running around and dancing ahead of you, that is exactly the kind of thing you need to keep in mind when planning your look.
Besides being oh-so-easy to do, the low bun works well on hair of any length and can be done in less than 5 minutes. And if you're someone who does not wash their hair daily, I have some great news for you. This style works best on 2 day-old hair.
So, let's get on and see how to actually do this gorgeous hairstyle!
What You Need
U-pins: U-pins work best with this updo as they do not require being pulled apart and pushed in the way bobby pins do. All you need to do is slide a U-pin in, and it stays in place.
Hair elastic: Try using one that does not have a metal clasp in it as it can damage your hair. Also, please, for the love of all that is holy, never use those office stationery rubber bands because they will ruin your hair by breaking strands off from the middle.
Paddle brush: You gotta get rid of those knots and tangles in your hair.
Light hold hair spray: Just a spritz or two of a light hold hair spray should help keep your bun in place.
How To Do A L
ow Bun Hairstyle?
Follow these steps carefully to make a low hair bun:
Brush all your hair back: Brush out all the knots and tangles from your hair. Now, pull all your hair back to smoothen it down and create a neat look. If you want to go for a messier look, just comb your hair back with your fingers.
Tie a ponytail to form the foundation of your bun: Tie all your hair into a low ponytail. You can position the ponytail either at the very nape of your neck or a couple of inches above it, depending on how low you want your bun to sit.
Add volume to your hair to add a more relaxed vibe to your style: Tighten your ponytail by pulling it apart so that the hair elastic pushes up to create volume at the top of your head. Another good option for you is to tease down the hair at the crown of your head to add even more volume to your hairstyle. This added step could especially work well for someone who has fine textured hair.
Create a pocket to flip your ponytail into: Create a gap above your ponytail by pushing your fingers into the hair above your hair elastic and gently pulling it apart. Make sure that your gap is at least a couple of inches wide. But, do not make it so big that the ponytail under it loosens completely.
Topsy tail your ponytail to add a bit of quirk to your hairdo: Flip your ponytail over and into this gap. This is called 'topsy tailing'. Honestly, you could even stop your hairstyle here because a topsy tail ponytail looks quite cute all by itself as well.
It's time to braid: Divide your topsy tailed ponytail into 3 sections. You could divide them equally or vary their sizes, depending on how messy you want your bun to look.
A braid will add that bit of oomph that you are looking for: Simply braid these 3 sections of hair right till the end and secure with a hair elastic. This braid will add a bit of daintiness and femininity to your otherwise simple hairstyle. Another alternative here is to go for a fishtail braid if you want to create a more intricate look.
Tuck your braid in to create your bun: Pick up the braid, flip it over, and tuck it into the pocket you previously created to topsy tail your braid. If your braid is too long, make sure you fold it and then flip into the pocket so that it does not hang down from the other side.
Secure your hairstyle in place: Insert a couple of U-pins into the gap to secure the braid in place. A pro-tip here is to spritz on some hair spray onto the bobby pins before inserting them into your hair so that they stick in place and do not slip out.
Add some finishing touches: Finish off with a few spritzes of light hold hair spray to set the updo in place. Pull out a few wisps of hair from around your face to give your updo a softer look.
Voila! You are done! And that took you just 5 minutes to perfect, didn't it? Now, you can spend more time on your makeup (or trying out some Snapchat filters) before heading out to the wedding. Enjoy!
Now that you know how to make a low bun, what are you waiting for? Do you know any other low bun hairstyles? If yes, feel free to share your ideas by commenting below.
You can also watch this low bun hairstyle tutorial to help you perfect the style.
How To Do Low Bun Hairstyle This Wedding Season
Recommended Articles
The following two tabs change content below.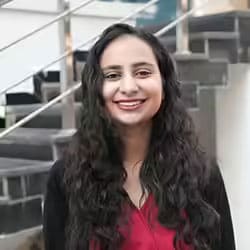 Arshiya Syeda is an editor and certified counselor. Ever the lover of the written word, she served on the editorial boards of her school and college newsletters. Writing articles on hairstyles, hair care, and nutrition helped her combine her love for reading, writing, and research. As an editor, she helps her team members deliver polished and meticulously researched content. Arshiya is fluent in English, Urdu, and Hindi and aims to become a multilinguist by learning German and teaching herself American Sign Language (ASL).