How To Do The Perfect Messy Bun – A Step-By-Step Tutorial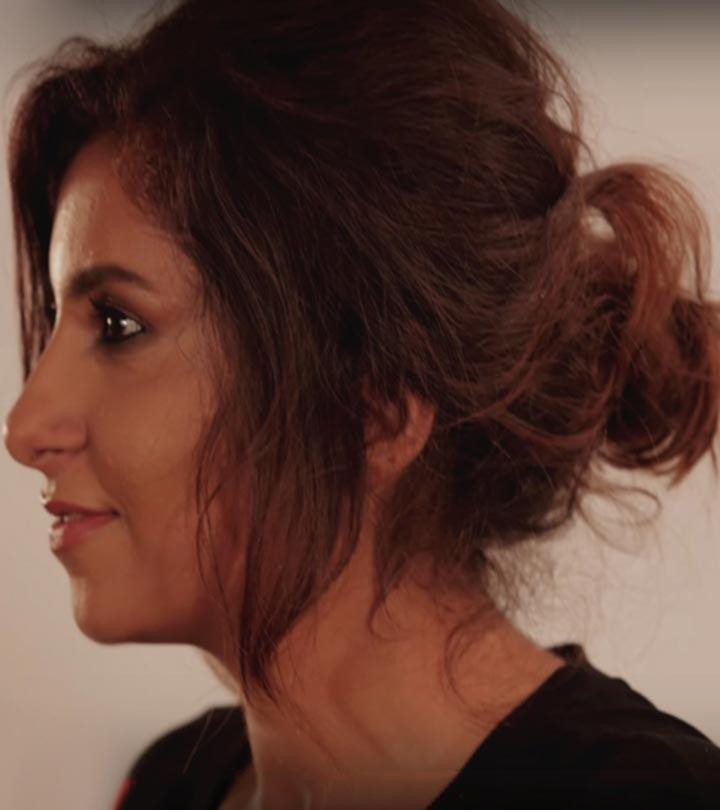 My anaconda don', my anaconda don', my anaconda don't want none unless you got buns, hon!
No, I don't mean those kinda buns! Get your mind out of the gutter and start thinking about this chic hairstyle that you need to try out right away.
There is a common misconception that buns only suit ladies of a more mature age. And that young girls who sport this look will look older than they actually are. Well, I'm here to blow these misconceptions out of the water. A bun is actually the most elegant style to sport for any occasion. Going to class? Tie your hair in a bun. Working out? Bun your hair up. Heading out for a coffee date? Whip your hair up in a bun. Office? You know where I'm going with this. It can be dressed up with accessories for a fancy occasion or dressed down for a more casual do.
A messy bun is also the perfect hairstyle to show off your bright and carefree personality. The shaggy texture and flyaway hair give this updo a chic and casual look. This messy bun is perfect for people with short hair, who feel like they can't do much with their hair besides leaving it open.
So do you want to look elegant, classy, and sophisticated? Well, then, read on to find out how to perfect the messy bun look!
What You Need
Hairbrush: Every girls needs a hairbrush to tame her mane.
Texturizing spray: If you have hair that tends to fall flat and limp, texturizing spray will add that bit of life that you need to it.
Teasing brush: You need volume? You need texture? Then you need a teasing brush!
Fine toothed comb: A teasing brush and a fine toothed comb go hand in hand because the latter adds a polished finish to teased hair.
Hair elastic: Yep, you just need a single hair elastic to complete this look. Try to go for one that matches your hair color.
U pins: To pin away the unwanted flyaways and finish up your look.
Hairspray: No updo is complete (or secure) without a final spritz of hairspray all over it.
How To Do A Messy Bun?
Gather around now, kids! Mama is gonna show you how to do a perfect messy bun.
Brush out all the knots and tangles from your hair: Let's start out with the basics, shall we? Brush out all the knots and tangles from your hair with your trusty hairbrush. After all, you don't want your hair to look like you just rolled out of bed, do you?
Spritz on texturizing spray all over your hair: An essential element of any messy hairstyle is its texture. You want your hair to look a little shaggy and rough so that it gives off a sexy vibe. So spritz on some (lots) of texturizing spray all over your hair to get started with the 'messy' part of your messy bun.
Tease your hair to create volume: If you're one of those people who is intimidated by the thought of teasing your hair, I feel you. You are probably worried that your hair will end up looking like a nest. But, once you get the hang of it, teasing adds some beautiful and much-needed volume to your hair. So, grab that teasing brush and tease down the hair at the crown of your head.
Smooth down the hair on top of the teased hair: You can't very leave that teased hair just the way it is. People will think you're crazy! Grab a fine toothed comb and gently comb over the hair at the front of your head over the teased hair. Make sure you retain the volume of your teased hair. This will add a bit of polish to your messy hairstyle.
Use your fingers to comb back your hair and fluff it up: You know what's the best comb in the world? Your fingers. Use them to roughly comb back your hair and fluff it up to add even more volume to it.
Gather all your hair: Leaving out some pieces of hair at the front, gather all your hair at the back to tie your bun.
Tie a bun at the nape of your neck: With a hair elastic, pull all your hair through at the first twist and just halfway through at the second twist to create a bun. Make sure you place the bun just a couple of inches above the nape of your neck.
Add some messy texture to your bun with your hands: Now, run your hands through your hair to loosen and mess up your bun to your heart's content. Just go with your instinct, but make sure you don't unravel your bun completely.
Spritz on some hairspray to set the style in place: No updo is complete without a few spritzes of hairspray to set it in place and make sure that it doesn't droop as the day progresses.
Pin back any sections of hair that you do not like: Use U-pins to pin back any sections of hair that may be loose or falling out of your bun. U-pins work better than bobby pins here because the latter tend to be too tight and can mess up your bun. U-pins, on the other hand, are much easier to insert into your hair.
Pull out flyaways to finish off the look: Pull out some more flyaways from near the front (to frame your face) and the nape of your neck to put the finishing touches on your messy bun.
That's it! Now that you know how to do the perfect messy bun, what are you waiting for? Go ahead and give it a go!
Know any other messy hairstyles that you think we need to try out? Leave a comment below to let us know!
Still need a little help perfecting your messy bun? Check out our messy bun tutorial tutorial below by our in-house hairstyling expert.
Recommended Articles
The following two tabs change content below.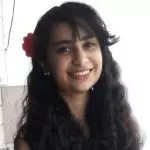 Latest posts by Arshiya Syeda (see all)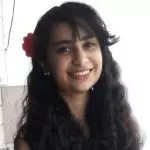 Arshiya Syeda
Arshiya Syeda is an editor and certified counselor. Ever the lover of the written word, she served on the editorial boards of her school and college newsletters. Writing articles on hairstyles, hair care, and nutrition helped her combine her love for reading, writing, and research. As an editor, she helps her team members deliver polished and meticulously researched content. Arshiya is fluent in English, Urdu, and Hindi and aims to become a multilinguist by learning German and teaching herself American Sign Language (ASL).