How To Do Makeup For A Round Face Perfectly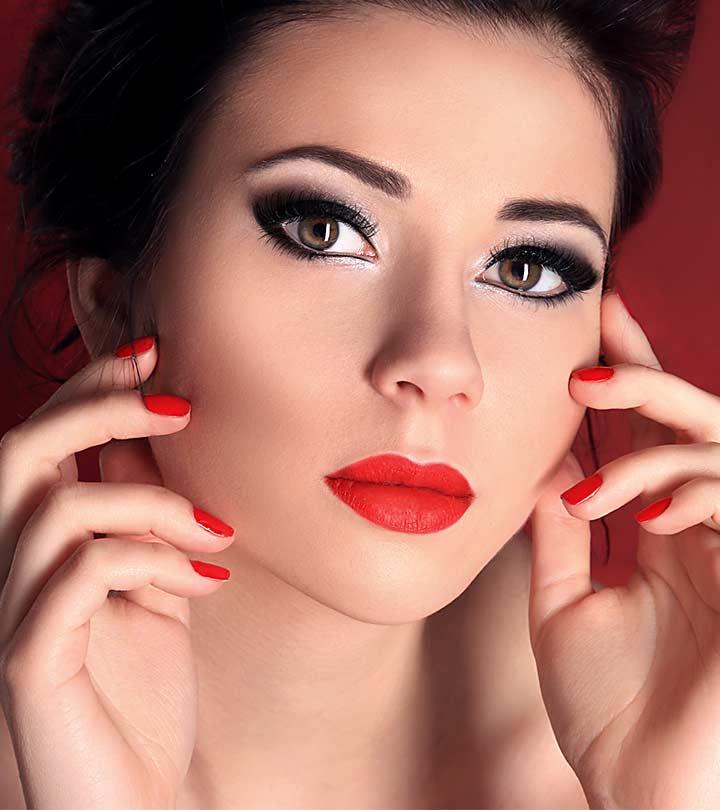 Oh! The blessings of a round chin and full cheeks. Did you know that women with round faces look younger for a much longer period than those with thinner faces? Round faces tend to have naturally soft features and are extremely feminine. With only a little makeup, you can either enhance your bone structure, or simply play around with the softness of your face. Wither ways, these makeup tricks are sure to take you from ho-hum to hello gorgeous!
Understanding Your Face Type
A person with a round face will typically have generous cheeks, a rounded chin, and overall subdued features. In most cases, those with a round face may actually look chubby, even though that may not be the case.
If your face is round, fret not! A round face may have its own problem areas, but it does not mean that you cannot use it to your advantage. Many celebrities, like Sonakshi Sinha, Adele, and even Kate Winslet, have a round face shape and they manage to look gorgeous every time.
Makeup Tips To Slim Your Face
1. Eyeshadow Tips
2. Bronzer Tips
3. Contouring Makeup Tips
4. Blush Tips
5. Lipstick Tips
Here are a few makeup tips and tricks that will help you enhance your features and will
slim your face down.
1. Eyeshadow Tips
The best way to enhance your features is by letting your eyes speak. Opt for darker shades on the eyes such as browns, blacks, deep blues, and purples.
You must shape and fill in your eyebrows. Angled brows highlight and draw attention to your eyes. They also make your face look longer.
2. Bronzer Tips
A bronzer is a round face's best friend! Contour plus bronzer is an awesome way to make your face look thinner. Apply it on the hollow of your cheeks and along your jawline with an angular/powder brush to get a defined look. Blend it to create a softer and seamless contour.
3. Contouring Makeup Tips
Try to feel your cheekbones. That's where you should contour. The higher you apply the shade, the sharper your cheekbones will look. Contour the hollows of the face for a more chiseled look by using darker shades of foundation/concealer/powder. This will make your face look slimmer.
4. Blush Tips
Usually, people tend to avoid using a blush on a round face thinking that it would make it look plumper. But that's not the case. It depends on the placement and application of the product. I would definitely recommend using a blush as it adds a flush of color to your face. You can opt for shades that are warmer and have a matte finish.
Apply the blush under the cheekbones. Contour and blend it till the cheeks. This technique would make the face look more elongated and minimize the roundness.
5. Lipstick Tips
Wearing eye makeup and a pop of lip color would accentuate your features and take the attention away from the shape of your face. Try shades like berry or deep reds.
These simple, yet effective makeup tips will help to make your face look thinner than it actually is. You will look younger and slimmer, and get the best of both worlds!
Do give these a try and let us know about your experience. We would love to hear from you!
The following two tabs change content below.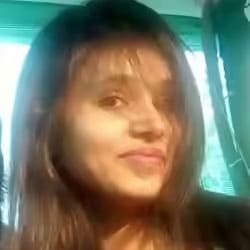 Jyotsana Rao is an engineering graduate from NIT, Nagpur, who discovered her love for writing during her undergraduate days. She is passionate about writing about everything related to beauty - makeup, fashion, hairstyles, skin care, or hair care. When this social media junkie isn't stalking the world of fashion and glamour, she loves spending her time traveling.