The Subtle Art Of Nailing The Classy Dressing Style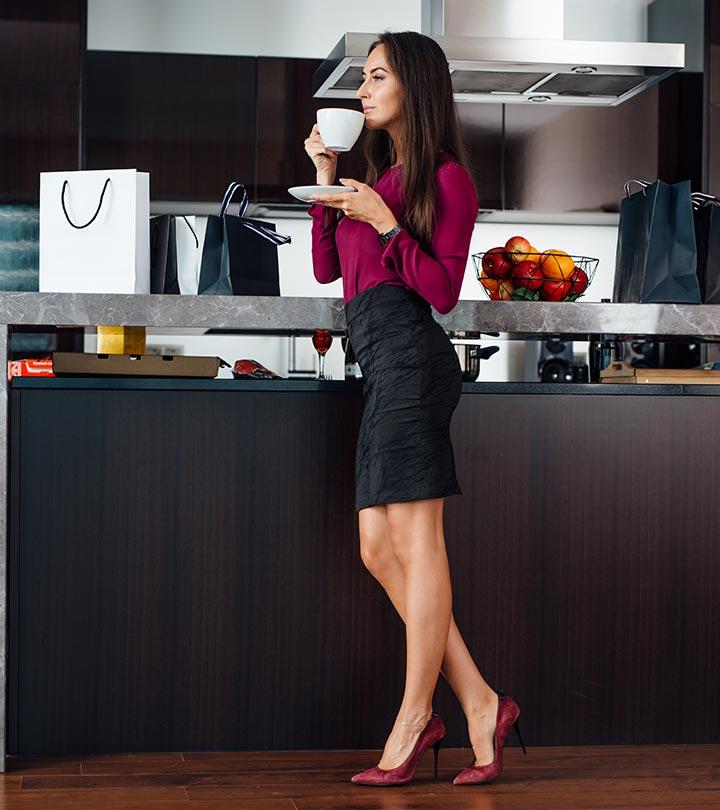 Elegance is a lifestyle choice reflected through your taste in clothes. If you want to know how to dress classy, you have landed on the right page. Your attires visually represent the state of your mind, and there are various ways to style your clothes. From accessorizing your solid color dresses to pairing them with the right footwear, a lot of thought goes into an elegant look.
But honestly, you cannot label a particular outfit as elegant and strike others out. If you know how to pull off a shimmery dress with confidence, that's what classy is! In this article, we will discuss how you can assemble your minimal and subtle pieces to create a classy look.
Swipe up!
1. Know Your Body Type
Let's take it from the top. Any 'Styling 101' list starts with figuring out your body type. Don't listen to anyone who tells you otherwise. Do you often imagine looking a certain way and end up looking the opposite? Chances are you are investing in clothes that don't match your figure. Be realistic about your choices. Start by figuring out your body type and what looks good on it. It's failproof!
2. Understand Your Personal Style
Let's go back to where we started. Has an outfit ever looked different on you from how you imagined it would while buying it? For all you know, it was an impulsive purchase and not something you would naturally select for yourself. It is essential to understand your personal style and wear clothes that define your personality. Imagine yourself in the first 15 minutes of getting ready for work or a party. Are you constantly putting away a few pieces of clothing without ever wearing them? Then, it looks like you bought them on a whim. They need to go right out of the window, and this exercise will help to steer you in the right direction every time you go shopping.
3. Invest In Classic And Timeless Pieces
Invest in classic and timeless pieces. Go for evergreen fabrics and quality clothing. Map your personal style and body type while making a purchase. Leather jackets. A little black dress. A trench coat. White shirts. A few pairs (at least) of well-fitted jeans. Denim jackets. Cashmere sweaters, stoles, cardigans, or pullovers. Crewneck T-shirts. Plain T-shirts. One-piece dresses. We are not even talking expensive or luxury brands here, just good quality stuff that does not go out of style. You can match them with current trends by keeping the classic vibe intact. After all, classic is classy.
4. Minimal. Subtle. Mellow
You can wear a pair of jeans, a black T-shirt, a pair of Converse shoes, a messy bun, and still look classy. You can wear an LBD, pumps, red lipstick, a bun, a clutch, and – you guessed it – still look classy. You can wear a white linen dress, dainty jewelry, flats, a high pony, nude makeup, and go with the textbook definition of classy.
Remember – the idea and the easiest way of nailing it is to always, always be minimal, subtle, and mellow. It is endearing and suave and can never go wrong.
5. Neutral Color Palette – Ride On It
Experts suggest a holistic approach to building a closet. Go for muted pastels, neutral shades, and earthy tones. Take a good look at your wardrobe. If you see too many loud prints, unnecessary cuts, or overarching layers, know that they might be getting in the way of classy dressing.
6. Bank On Black
Black is everyone's favorite for more reasons than we want to admit. All-black outfits or as-much-black-as-possible outfits are free passes to classy dressing. Play with layers, spruce up with exquisite jewelry or bold accessories, or amp up with shoes and a handbag. You can wear a simple black T-shirt and trousers, an LBD (we will keep coming back to this a lot), or a long gown and dress up or dress down to pull off the classy look.
7. Meaningful Monochromes
Monochrome is more than just its literal meaning, i.e., dressing up in one color from head to toe. The idea is to create a silhouette. You can combine shades of the same color – light with dark tints, different tones, and the ombre effect are a few ways to go about it. Gray, navy, black, pastels, and powdered colors make exciting choices for perfect monochrome outfits. It is a classy signature style.
8. Fit Says Forget Me Not
Your clothes need to fit you well. They cannot be too tight or too loose. Wearing oversized clothes is classy, but it's not an invitation for looking sloppy. Figure-fitting clothes look great, but say no to revealing or choking body fits. There is nothing flattering about them. Stick to structures and play with patterns. Sway with silhouettes and flow with the flare. A great fit is the sum total of it all. A classy outfit is the result.
9. Clean Up, Be Brutal
Clean up your wardrobe. Brutally. Ruthlessly.
Do not hold on to pieces that don't see the light of the day or don't match your personality or style, especially when you are moving towards a classy dressing style. Know your wardrobe, take a good look at it, and declutter anything you haven't worn in the last three months. This way, you will steer away from impulsive purchases. A capsule wardrobe can be way more functional, classy, and chic than an unnecessarily overflowing closet.
10. Hair And Makeup Matter
A slick bun or a ponytail with a full suit. A messy bun with a gown. A chignon updo in summers. "No makeup" makeup look for work. Smokey eyes for special occasions. A dewy base for the minimalist in you. Red lipstick for everything else. However, just like everything else, there is a 'but' to this story.
Hair and makeup are a double-edged sword. They finish off classy dressing perfectly, but can also ruin it just as powerfully. Too much color, shine, or shimmer and no balance can derail it all. Watch out.
11. Ace The Accessories Game
Accessorizing is an art. Wearing the right things at the right time is not as simple as it looks. The knack for adding just enough to your outfit needs prowess. It needs to be neither too much nor too little. Classy dressing is a lot like minimalistic dressing, but without being too bland. When you deck up your ears, leave your neck bare, or the other way around. A statement finger ring with a classic tote is another great way to go. Sandals, boots, pumps, or Oxfords – wear whatever rocks your "classy" boat.
12. Amp Up The Good Parts
Choose one part of the outfit and let it shine. A checkered trouser with a muted top. A sequined top with a cute skirt. A silk blouse with a pencil skirt. Tapered jeans with a white shirt. An encompassing gown with pumps. The idea is to amp up one good part of the outfit.
13. Nails On Point
We are not telling you to spend hundreds of dollars every month to get a mani/pedi done, but clean nails make a world of difference. Keep your nails clean, cut, and preferably manicured. It is an investment we all need.
14. The Devil Is In The Details
Think through the details of your outfit ahead of time. Always. Every little detail matters because classy dressing is pretty minimalistic, and you can't let any details slip up.
15. Nothing OTT, Please!
Wearing high-end brands is okay. Owning them is great. Wanting to buy more is fine too. But none of this truly defines classy dressing. Also, avoid over-the-top brand logos, in-your-face bling, and more than one loud print in the entire outfit. Instead, invest in signature or classy pieces from your favorite luxury brands. Underplaying is the way to go.
The classy dressing style has less to do with what you wear and more to do with how you wear it. The most important point to keep in mind when shifting to a classy dressing style is to pick clothes according to your body type and personality. It is also essential to invest in good-quality basics that have a great fit. With all the details shared in this article, now you must have a better idea of how to dress classy. Keep it simple, keep it subtle, and there you have it.
Key Takeaways
Being classy is a lifestyle choice and is reflected through your taste in clothes.
Start by figuring out your body type and what looks good on it.
Understand your style and wear clothes that define your personality.
Remember – the easiest way of nailing it is always to be minimal, subtle, and mellow."
The following two tabs change content below.