9 Tips To Dry Your Hair Faster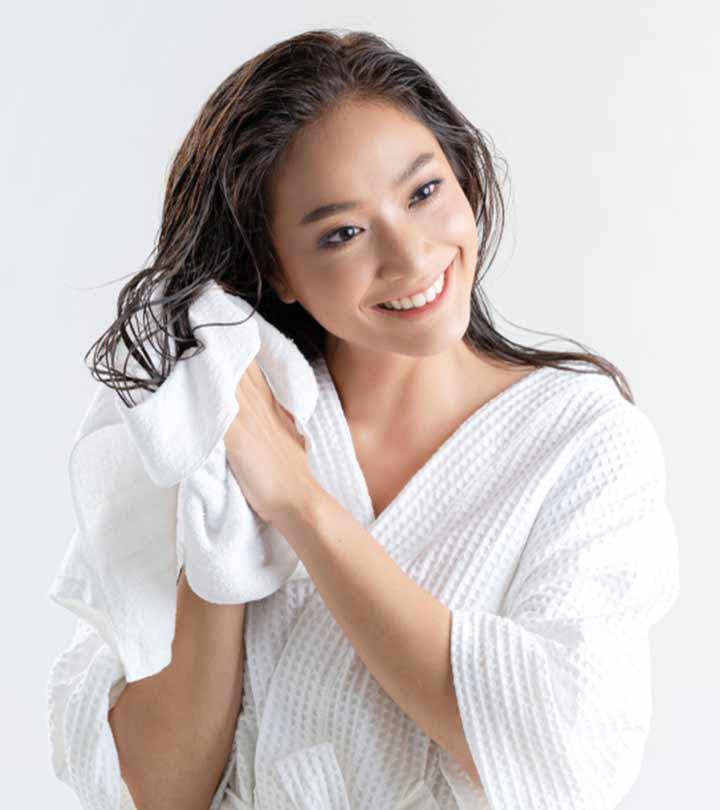 Drying your wet locks after a shower is a time-consuming process. Whether you have a time crunch or are too impatient to deal with the sopping strands, drying your hair does not have to be a mundane and lengthy process. We have some handy tips to ease your hair drying time. These ways are simple and effective and will speed up your post-wash routine. Scroll down and take a look.
How To Dry Your Hair Fast?
Try these methods to speed up the hair drying time:
1. Try The Ionic Technology
Ionic hair dryers can help you dry your hair faster. Ionic hair dryers claim to emit negative ions that break apart water molecules and evaporate them much quicker than the traditional blow drying method. Ionic technology also keeps your hair shiny and reduces frizz.
2. Use Far-Infrared Heat
Many advanced blow dryers are powered with infrared heat technology. These dryers have low heat levels and claim to break down water molecules for fast drying. The infrared blow dryers do not cause heat damage, help minimize frizz, and improve shine and smoothness.
3. Use Hair Products To Improve Air-Drying Time
Air-drying is a safe and relatively damage-free way to dry your hair quickly as it involves little to no heat. Using hair care products can speed up the drying time.
This works best for fine and straight hair. Apply styling products like serums, gels, and hair mousses when you air-dry your hair for a shiny, frizz-free mane. However, use them in moderation to prevent product buildup.
4. Gently Massage With Your Fingertips
Gently massaging the hair while air drying can dramatically speed up the drying time. Wondering how? When you run your fingers in circles, the air can easily pass through the hair and reach the roots. Thus, your hair dries fast.
5. Adopt The Hybrid Approach
If the time permits, air-dry your hair for as long as possible before using the blow dryer. The pre-drying technique will considerably reduce the time your hair is exposed to heat and decrease frizz. It will also be a lot easier to style your hair, thanks to a better grip on your pre-dried strands.
6. Use A Microfiber Towel
Ditch the traditional cotton towel for a microfiber towel. Compared to cotton towels, microfiber towels can absorb twice the amount of water. You will require less heat and time to dry your hair quickly. Gently dab and squeeze your hair with the towel instead of rubbing it vigorously. This minimizes friction and hair breakage.
7. Use Quick-Dry Sprays
Quick-dry sprays can reduce your blow-drying time to half.  These sprays usually contain an AHA (usually lactic acid) that coats the hair strands, encourages faster evaporation, and increases the airflow, reducing the hair drying time. These sprays can protect the hair from heat damage and detangle your tresses, leading to healthy-looking hair.
8. Sleep On A Satin Pillowcase
Your pillowcase can affect the appearance and quality of your hair. Synthetic blend or cotton pillowcases can strip your hair of moisture, increase friction, and cause frizz and tangles.
However, a satin or silk pillowcase can help protect and tame your wet hair much better than a regular one. Satin pillowcases do not absorb water and minimize friction, tangles, frizz, and hair breakage.
Get a vented hair brush for faster drying. The vents in the hair brush allow for easy air movement when blow drying. As a result, the moisture in your hair will evaporate faster, and you will get smooth and frizz-free hair.
Final Thoughts
There are plenty of ways to accelerate the hair drying process – both with and without a blow dryer. These are simple and easy to follow hacks that can help you cut down your hair drying time. Try the tips mentioned in the article. Find out which one works the best for your hair type, and stick to it.
Frequently Asked Questions
Does thick hair dry as fast as fine hair?
No, fine hair takes less time to dry compared to thick hair.
How to protect my hair while blow-drying?
You can apply a heat protectant spray or coat your hair with a few drops of any natural oil like coconut, argan, and jojoba oils before blow drying.
Does curly hair takes longer to dry?
Yes, as curly hair is highly porous and absorbs water quickly.
Recommended Articles
The following two tabs change content below.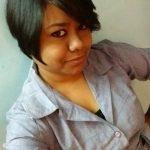 Ramona is a journalist-turned-content writer. She holds a Master's degree in English Literature and has been writing for the digital world for over five years. She specializes in writing for Skin Care. She has done a certificate course titled 'Dermatology: Trip To The Skin', offered by Novosibirsk State University. She believes that beauty begins with a good skin care regimen and is on a mission to eliminate all toxins from her routine. She helps and guides readers in selecting products and ingredients specific to their skin type/issue. When Ramona is not working, her books and passion for music, good food, and traveling keep her busy.