How To Exercise – 10 Easy Ways To Help You Start Exercising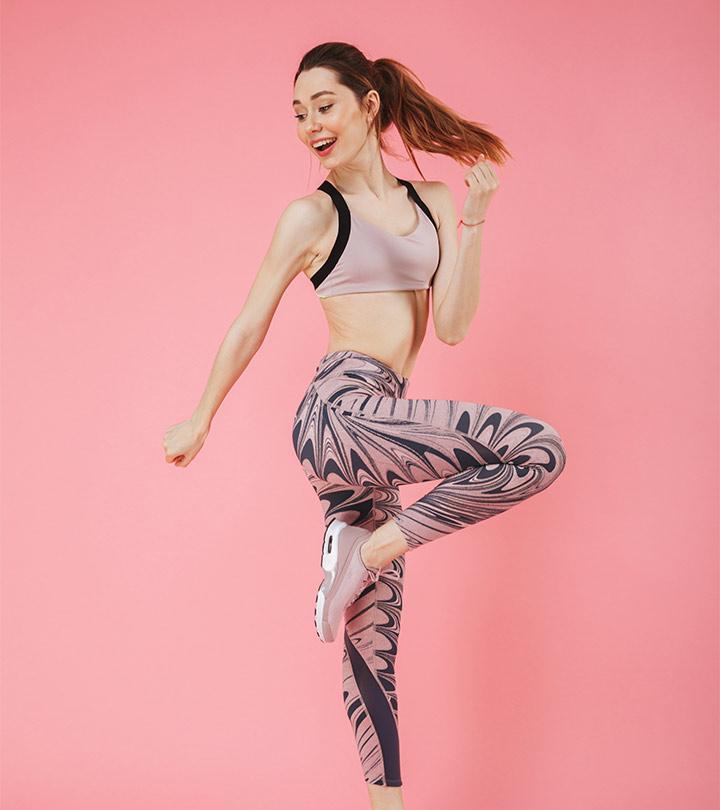 Busy. Tired. Need a workout buddy. I am not fat! Are these your excuses to skip exercise? Did you know that exercising regularly helps delay the onset of 40 chronic diseases/conditions, including various types of cancers (1), (2), (3), (4)? It also improves mood disorders (5), (6). Yes, exercise aids weight loss, but that's just the byproduct. You can gain muscle mass through strength training if you do not want to lose weight. So, break free from excuses. Say "hello" to a new you. Here are 10 doable strategies that'll help you out.  Keep reading!
Before we start, here's why I highly recommend exercising and the benefits you will reap by investing at least 10 minutes in exercising.
Exercise Benefits
Exercising can help you live a healthy, happy, and long life. Now, let's get to business – here's how to exercise.
10 Ways To Exercise
1. Decide What Kind Of Exercise You Like
Exercising does mean that you have to sweat it out at the gym. You may opt for swimming, dancing, playing a sport, or yoga. These are effective cardio exercises that will help you burn fat. Plus, they are enjoyable. The trick to keep yourself motivated to exercise is to get yourself into a calorie-burning activity that you like. Having fun while exercising is the best way to help boost the secretion of the "feel good" hormones.
2. How Much Time Can You Devote?
You need to be practical about how much time you can devote to exercising. Is it 10, 20, or 60 minutes? Take out a little time from your daily schedule without hampering any of your other commitments. That way, you will not feel burdened with exercising.
3. Where To Work Out
Some people find it relaxing to workout at home, while some get motivated when they workout in groups. Do what you like. If you like to walk on trails more than the treadmill, go for it! Or maybe you like to work out in groups – like Salsa or Zumba? The perfect setting for your workout session will help you concentrate on the exercises and help you stay motivated.
4. Create An Exercise Routine
Most routines create boredom. But creating a routine for exercise will help you achieve your fitness goals. How? Well, say, you like going to your Zumba classes. And every day, you dance on the same songs, same steps, and same song sequence. Sure, you are following a routine, but it all becomes too familiar and mundane after a while. Spice up your exercise session by including various kinds of aerobic and/or anaerobic exercises. What to include? Find out in the next section.
5. Include These In Your Routine
Design your workout days in the following sequence:
Note: Other forms of exercises will also have variations to keep you interested in the routine.
6. Aerobic Exercise
Aerobic exercise or cardio uses oxygen to burn calories. A few examples of cardio are running, swimming, jogging, jumping jacks, and rope jumping. Aerobic exercise gets you moving. Your heart rate goes up, your lungs have to work more to pump in oxygen, and you sweat. It might sound gross, but at the end of it, you are going to feel amazing.
7. Learn Strengthening Exercises
Strength training helps you build lean muscle mass. Exercises with weights or HIIT will help in this case. With strength training, you will continue to burn fat long after you have left the gym. Do strength training and cardio every alternate day.
8. Boost Your Balance And Flexibility
Apart from burning fat, you must also concentrate on improving your balance and flexibility. Do stretching exercises like yoga or join a ballet class. It will help improve the range of motion of your bones and muscles. You will also feel relaxed at the end of the session.
9. Exercise Safely
The next important strategy to exercise without getting injured is to take care of your safety. You can prevent muscle injury, muscle spasm, and other serious injuries if you are aware of the following:
How Many Sets Should I Do?
Initially, do 1 set of each exercise. Gradually, increase it to 3 sets. And later, you may move it up to 5 sets.
How Many Repetitions Should I Do?
Initially, go for 8 reps per set. Increase it to 12 reps and then 15, 20, 25, 30 reps per set as you build strength and stamina.
How Long Should I Wait Between Sets?
When you are starting out, take 1-2 minutes rest. If you are too out of breath, sit down and wait until your breathing becomes normal again. As you progress, take 30-second breaks and then 10-second breaks.
How Much Weight Should I Lift?
Start with lesser weights in the beginning. Make sure that you are able to complete the sets with proper form. Lift heavier weights once you get the hang of proper posture and have built enough strength.
10. Get Rest
Yes! You need to rest because resting helps repair muscle tear. It also helps rejuvenate your muscles and bones. If you do not rest, you will not be able to continue exercising and will feel exhausted all the time. When that happens, you will tend to associate exercise with pain.
There you have it – 10 super easy and doable strategies to help you exercise. Remember, staying active and healthy will help you become proactive, boost your confidence levels, and make you feel good. So, no more excuses, get exercising!
References
Recommended Articles:
The following two tabs change content below.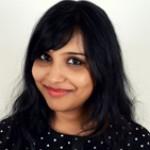 Latest posts by Charushila Biswas (see all)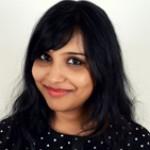 Charushila Biswas
Charushila Biswas is a Senior Content Writer and an ISSA Certified Specialist in Fitness & Nutrition. She is an alumni of VIT University, Vellore and has worked on transgenic wheat as a part of her Masters dissertation from NRCPB (IARI), New Delhi. After completing her Masters, she developed a passion for nutrition and fitness, which are closely related to human psychology. This prompted her to author a review article in 2015. She has written over 200 articles on Fitness and Nutrition. In her leisure time, Charushila loves to cook and enjoys mobile photography.