How To Find Your Signature Scent?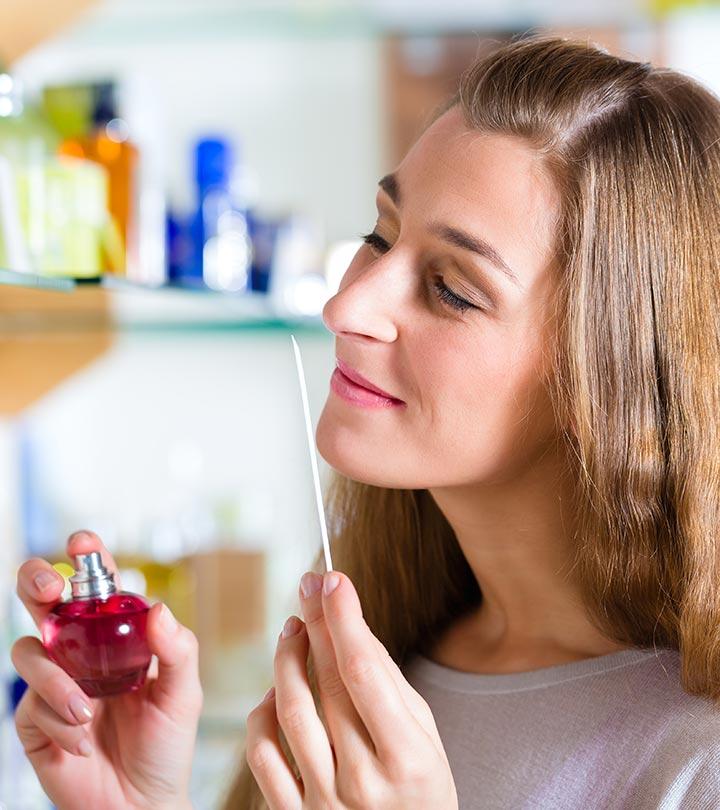 Want to smell like a goddess but confused about what you should wear? You have reached the right spot! This post will give you a brief idea of learning about your signature scent and how you should search for it. Now that's something amazing, isn't it? Go ahead and continue with your read!
6 Steps To Discover Your Signature Scent:
1. Find Something That You Like:
The key to finding a good scent is simply choosing something that you like the best. Really, that is all it takes. This might take some time but at least you will know what suits your personality and style.
Pro tip: If you are a working professional, don't go for something that is too heavy. Always keep the weather in mind. If you live in a hot country, you should only choose a product that will last you for a longer period of time.
[ Read: Best Natural Perfumes For Women ]
2. Try A Light Scent At First:
According to fashion experts, it is wise to try all the light scents at first. Aqueous scents are good since they are always fresh and sweet. You can also go for musky scents. They smell very cool and clean. Try fruity florals too. Who knows? You might find your favourite right there!
3. Don't Beat Yourself Up:
Choosing a good scent for yourself can be very time consuming. So don't pressurize yourself if you don't like a few things. Be patient enough to know that there is something for you and it will suit you right. Just keep looking for it. Also question yourself when you smell something. Check whether the scent you are using gives you a light and sexy feeling or a heavy one. You will find the answer right there.
4. Try Not More Than Three At A Go:
If you are someone who doesn't have enough knowledge on scents, there are chances you might not understand what you smell. You can limit this by smelling just three scents per visit. Each fragrance should be given a proper shot. Make sure you don't over work the olfactory bulbs.
[ Read: Long Lasting Perfumes For Women ]
5. Understand What You Are Actually Smelling:
Let us look at the different categories of scent, so that next time you are shopping for perfumes, you don't have to get all confused and worked up anymore.
Smoky:

This one will smell like cedar chips set on fire. The smell is still very sexy. A blown out match is another example of how this scent smells.
Green:

This one smells like your garden in the early morning during spring. The aftertaste of a wheatgrass shot is another example.
Aquatic:

The combination of the 7up drink and a cool bubble bath is what you will find here.
Oriental:

This one smells like incense. It could be a bit powdery with a combination of spice and sweetness.
Floral:

This one makes you feel as if you are in a floral garden of some sort. Rose, lilies, violets and peonies are a few examples.
Musk:

This smells like laundry that has just been washed.
Citrusy:

The smell of oranges, lemons and lime. It often feels as if you are at a spa or massage parlour.
[ Read: Benefits Of Using Perfumes ]
6. Understand Why Some Fragrances Are Expensive:
If you notice carefully, fragrances that are cheap tend to be very strong. Some also say they tend to smell a little metallic. Fragrances that are expensive tend to be long lasting and have the complexity of a heart.
Now that you know how to find your signature scent, what are you waiting for? Follow these steps carefully and find out the perfect scent for yourself! Do try and let us know your experiences in the comment box given below. We are waiting to hear from you!
Recommended Articles:
The following two tabs change content below.