Find Out Your Skin Undertone: Are You Cool, Warm, Olive, Or Neutral?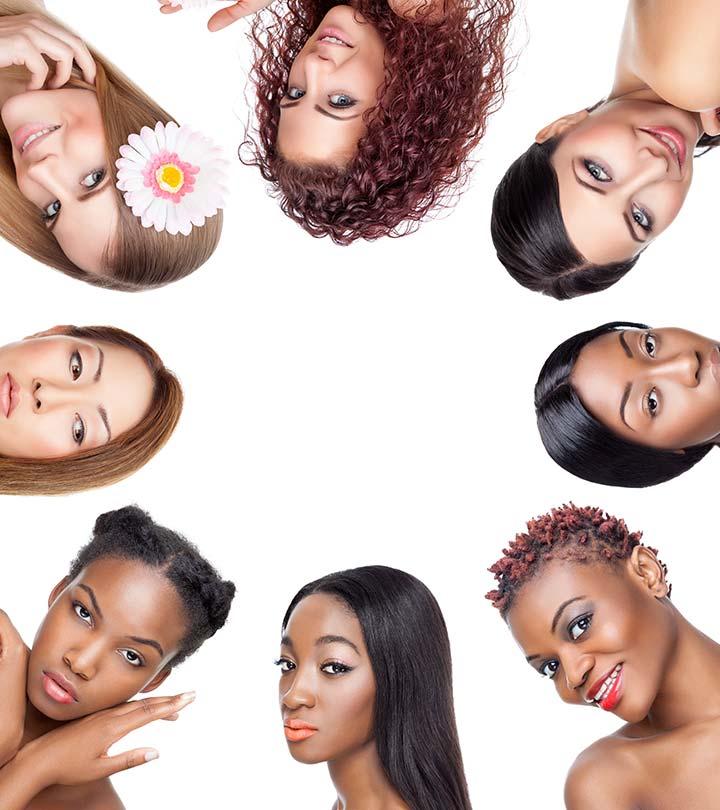 Ever wondered why that lip shade looked stunning on your friend but didn't suit you at all? Why the foundation shade that you apparently thought was right for you turned out to be a wrong choice? The reason is – they do not complement your skin undertone. Understanding your skin undertone is the way to nail that flawless look. And finding yours is not as difficult as you think. Let's begin.
Table Of Contents
What Is Skin Undertone? Why Does It Matter?
Before you begin to understand the concept of skin undertone, you need to know that it is quite different from your skin's surface tone. When you look in the mirror, your skin may appear ivory, fair, medium, tan, or dark. That's the color of your skin's surface. Undertone is the color of your skin that is just beneath that. While you may have the same skin color as anyone else, you may not have the same skin undertone. And this makes all the difference.
Whenever you are choosing a new lipstick, a foundation, or a dress, you are drawn to its color and how much it looks good (at the counter or on someone else). Such "love-at-first-sights" are pretty common for most of us. But when you try it on yourself, you see that it doesn't look right on you. And most of the times, you are confused why this happens. This is because it will not look good on you unless it goes with your skin undertone.
Now that you know why knowing your skin undertone matters, let's try to find out what your skin undertone is. And to do that, the first thing you need to know is the different types of skin undertones.
What Are The Different Types Of Skin Undertones?
Traditionally, skin undertones are of three types:
You fall into this category if you have yellow, peach, or golden skin undertone.
You fall into this category if you have reddish, pink, or blue skin undertones.
This is for those who have the best of both worlds – a blend of both warm and cool undertones.
Although these are the three main categories of skin undertones, some people do not belong to any of the three categories – and this category is called the Olive Undertone. People often tend to confuse olive undertone with neutral undertone. But, in reality, olive undertone is very different and has specific characteristics. It has a bit of yellow and greenish gray hue, and this is why it's unique.
It is a common misconception that fair-skinned people have a cool undertone, and dark-skinned people have a warm undertone. It can be the other way round too. And that's why finding your undertone is crucial before you buy foundation and other makeup products. Keep reading to learn the ways to determine your skin undertone.
How To Find Out Your Skin Undertone
There are several ways to find out your skin undertone:
1. Checking The Veins
This is the quickest way to determine your skin undertone. See if the veins are visible on your wrist. If they are, see which is the predominant color. There can be several scenarios:
If the veins appear greenish, you have a warm undertone.
If the veins appear bluish or purple, you have a cool undertone.
If you cannot determine the color of your veins or if they match your skin color, it is most likely that you have either neutral or olive undertones.
2. The Jewelry Test
Hold both golden and silver jewelry against your skin (or lay them on your wrist). If the gold jewelry makes you look good, you have warm or olive undertones. If rose gold, platinum, or silver jewelry look more flattering on you, you have cooler undertones. However, if both gold and silver jewelry look good on you, you have a neutral undertone.
You can do this test with gold/yellow and silver colored foils. Hold them against your skin (one by one). Check the reflection of the foils on your skin. If your skin glows against golden/yellow foil, you have either warm or olive undertone. And if it glows against silver foil, you have a cool undertone. If your skin looks good against both the foils, you have a neutral undertone.
3. Check The Skin Just Behind Your Ears
Ask your friend to check the area behind your ear.
If it is yellowish, you have a warm undertone.
If it is rosy and a bit pinkish, you have a cool undertone.
4. Check The Way Your Skin Behaves Under The Sun
Do you get tanned easily? Or does your skin burn easily under the sun? If you get tanned easily, but your skin never burns that easily, you have a warm undertone. In such cases, the skin often looks a bit yellowish (if you are fair) and on the olive side (if your skin tone is dark).
However, if you get sunburned easily but hardly get a tan, it is likely that you have a cooler undertone. In such cases, the skin often turns pinkish or reddish under the sun.
5. Take The Color Test
Hold garments of different colors against your skin. It is better if you wear them and stand in front of a mirror. You have:
Cool Undertone: If you look good in purple, black, emerald, bright blue, lavender, and pink.
Warm Undertone: If you look good in olive green, brown, coral, orange, amber, yellow, peach, and similar shades.
Neutral Undertone: If you look good in almost any hue that you wear.
Olive Undertone: If you look good in green, purple, pink, and almost any color except the pastel shades.
So, how do you pick the right foundation shade for you? Don't go by the pink or rosy tint on your cheeks. Instead of matching the foundation with your skin tone, try to match it with your undertone. The easiest way is this – swatch the foundation on your jawline, and if it disappears, it is the right one for you.
However, there are a few more tricks you may try. Before trying these tricks, make sure you are sitting in a well-lit area, else it's tough to see if the foundation matches your skin tone.
How To Pick The Right Foundation For Your Undertone
1. For Cooler Undertones
People who have a cooler undertone usually have pinkish or reddish surface tones around the T-zone. So, you need a foundation that can warm it up a bit. If you are on the fairer side, you can go for a blend of ivory foundation with just a hint of yellow in it. Don't be afraid to mix your foundations. The yellow tint helps in balancing the pink or red surface tone. However, stay away from the shades that turn your skin golden.
2. For Warm Undertones
Usually, the skin tone of people with warm undertones has a peach to golden beige hue (if you are on the fairer side). And if your skin tone is a bit darker, it appears more like honey or with a golden hue. Go for foundations that have a bit golden or yellow undertone.
3. For Neutral Undertones
Blessed are those who have neutral undertones.
Such skin types usually do not have any specific undertone of yellow or pink. They usually range from a very light to a deeper coffee shade with no obvious hints of golden, red, pink, or honey on the skin. Choose a foundation that leans subtly towards the golden hue. Avoid anything that makes your skin yellow, golden, pink, or red.
4. For Olive Undertones
So, your skin is a blend of green and yellow undertones. Usually, the surface tone of olive undertoned people ranges from very light to medium tan bronze. This is often mistaken for a cool undertone. However, olive undertoned people have a very subtle greenish hue that looks incredibly beautiful with their cool tan bronze tone. Just like neutral undertoned people, pick a foundation that has a very subtle leaning towards golden. Avoid any foundation shade that turns your skin golden, yellow, cool red, or pink.
When checking your foundation, use a Q-tip to apply it on your cheekbones, near your jawline, and around your nose. Take a mirror and check it under natural light. If the foundation disappears in your skin, that's the one for you.
Most of the makeup brands now have foundation shade ranges, such as fair, light, beige, neutral, medium, and dark. However, what about your lip shades and eyeshadow? Take cues from the following section.
Know Your Colors: Which Colors Work Best For Which Skin Undertone?
Cool Undertones
If you are light cool (on the fairer side): You can experiment with soft, pinks, and muted mauves and any bold and bright color. However, make sure that your bright colors have a bluish or purplish undertone.
If you are dark cool: You can go a bit bolder. Try fuschia pink, deep plum, and poppy. However, pick colors that are blue-toned.
These colors will appear great on your lips. However, for eyeshadow, try colors like deep purple and gray.
Warm Undertones
If you are light warm (on the fairer side): Go for sun-kissed pink, warm and sandy neutrals when choosing lighter shades. And when selecting darker shades, think reds, rich wine, berries, and brick red.
If you are dark warm (on the darker side): Think warm and deep burgundy and tangerine pinks and oranges. Even fiery reds will look awesome on your lips.
For shadows and bronzers, reach out for vibrant corals, brown neutrals, or earth-toned browns, golds, peachy pinks, and orange-reds. Even metallic bronzes can transform you into a diva.
Neutral Undertone
You have the liberty to wear anything that you want. Create drama on your face by rocking deep purples and golden shadows with pops of orange and reds. Play with your imagination and creativity without worrying about looking muddled.
Olive Undertone
A little hint of color can glam up olive skin. Shades such as rosy pink, warm peach, royal blue, deep plum, burnt orange, and sapphire can make you glow. For lipsticks, you can pick wine reds, cranberry, or deep pinks. Even coral hues and shades with pink undertones will look good on you. However, just like people with a neutral undertone, you can sport any color. Lucky you!
Picking the right hues can brighten up your skin. But that depends on your willingness to find out what suits you and what doesn't. And that's where finding your skin undertone can help you. Selecting the right makeup and picking the right colors should not be taken lightly. After all, you don't want to put something on your face that doesn't flatter you. At the end of the day, it's all about your personal preferences.
The following two tabs change content below.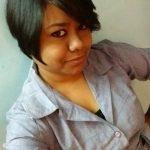 Latest posts by Ramona Sinha (see all)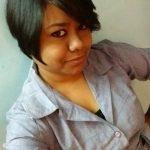 Ramona Sinha
Ramona is a journalist-turned-content writer. She holds a Master's degree in English Literature and has been writing for the digital world for over five years. She specializes in writing for Skin Care. She has done a certificate course titled 'Dermatology: Trip To The Skin', offered by Novosibirsk State University. She believes that beauty begins with a good skin care regimen and is on a mission to eliminate all toxins from her routine. She helps and guides readers in selecting products and ingredients specific to their skin type/issue. When Ramona is not working, her books and passion for music, good food, and traveling keep her busy.