10 Simple And Easy Ways To Get A Girlfriend Quickly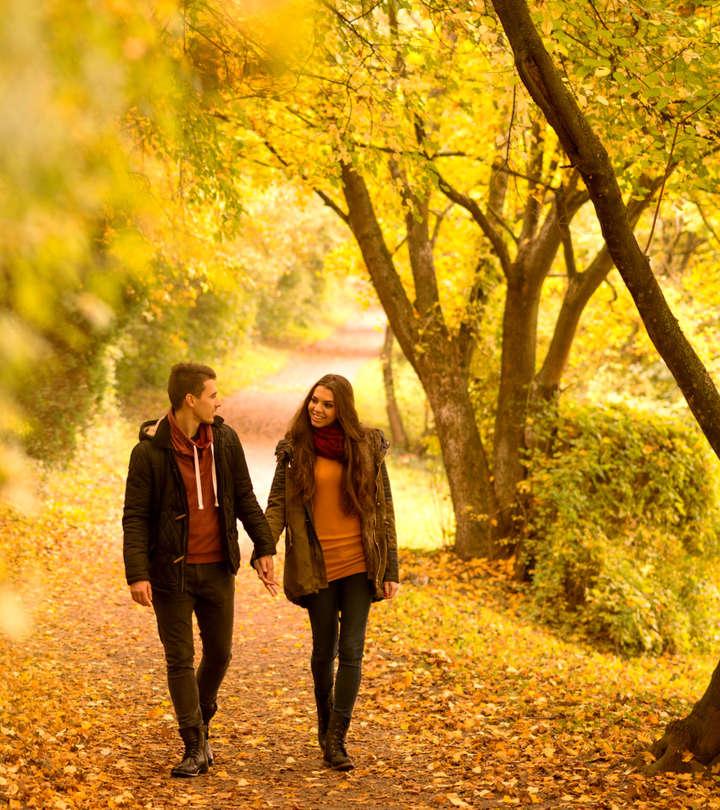 Do not fall prey to online scams and love coaches that claim to teach you how to get a girlfriend. Do not waste your money, time, and effort on reading scripts or playing mind games.
Dating is an organic process with its ups and downs, and there are no cheat codes to making someone your partner. However, there are a few things you can do to increase your chances of dating someone you fancy. Keep reading to find out how you can do simple things that can take your dating life to the next level!
10 Simple Ways To Get A Girlfriend
1. Mingle And Socialize With Your Crowd
Start hanging out and socializing with your crowd to find a girlfriend with similar interests and hobbies. Since these people share common interests and views as you do, the chances of striking a chord and finding the right one you are looking for are higher.
Although this is true in most cases, it does not necessarily always work. Remember, true love has a way of leading you to the one made for you. This person may have a contrasting personality from yours and may not even share similar interests. The idea is to still keep looking for the right one.
2. Be Kind, Gentle, And Respectful
Kindness, gentleness, and showing respect towards others go a long way in wooing girls. Women like guys who understand, value, and embrace this important quality. The traditional notion that men are superior to women and entitled to their attention can be a deal-breaker.
Stop being aggressive, arrogant, and coercive to show your girl that you are serious about the relationship. Value them as human beings, respect their belief system, listen to their ideas, and make sure to recognize them as your equal.
Notice if a girl seems to be in trouble so that you can offer your assistance. If she accepts your help, be gentle and kind in introducing yourself and see if she is willing to talk to you before you make her your girlfriend.
3. Approach Her With Confidence
Be self-confident while approaching the girl of your dreams. Wear your best smile, have a relaxed body language, and approach her in a non-confrontational way.
Keep a check on your vocal inflection to ensure it is not too high and demanding like you need something. Women dislike needy requests from strange men they have just met, which can be a big attraction killer for them.
Use neutral vocal inflection and keep smiling while speaking to a girl. Make eye contact and give her a genuine compliment.
4. Do Not Just Rely On Online Dating Apps
While online dating sites can be helpful for dating, there is no guarantee that these channels will help you land the right girl. Getting to know the person requires more than just looking at her profile photo and chatting with her online.
If you are looking for a girlfriend and want to be in a genuine relationship, look around you. Maybe the one for you have been there the whole time – and you were not paying attention!
5. Make Her Feel Cared For
Every woman loves a caring person and feels elated when someone special cares for her. She does not necessarily have to be your girlfriend to care for and be concerned about. This is a great way to woo the girl you like – show her all the care and love in the world.
Also, pay attention and listen to her when she talks about something close to her heart. If she could not keep a dating commitment and meet you, you need to be fine with that because it is a sign of caring and respecting her personal space.
6. Ensure You Are Truly Ready For A Relationship
You need to be emotionally available to the girl you like. Otherwise, a new relationship will start to wither before it even stands any chance to blossom.
When you are emotionally available for a new relationship and know how to date a girl, you will naturally do things to win her. This will make her feel good about the relationship and herself. It also shows you are ready to take the next step in the relationship.
7. Spend Quality Time With Your Girl
One of the key requirements for a relationship to bloom is spending quality time with each other. While the amount of time you spend with your girlfriend depends on personal schedules, make an effort to text her daily to keep in touch and interact with her frequently.
Try to fix and schedule regular dates or hangouts before you ask her to be your girlfriend. Remember that building a relationship takes time, and you need to be patient because rushing things can push her away.
Keeping in touch regularly and hanging out together will help you strengthen your connection, making it easier to develop a relationship and make her your girlfriend.
8. Ask Questions To Know More About Your Girl
Strike an interesting conversation and talk to her about herself. This will show you are genuinely interested in her.
Listen to her carefully, ask follow-up questions, smile more to show your interest in what she says, and nod along as she talks. This will make her believe you are truly interested in who she is as a person.
Some of the questions you can ask to begin a conversation are, "What are the things that interest you?", "What do you like to do for fun?", "How do you wish to spend your life?", "What are your goals for the near future?" and more.
Also, never pretend to have things in common with a girl to get her attention. They will eventually find out the truth, leaving you in an embarrassing situation.
9. Do Not Be Shy To Ask Her Number
When you feel like you are getting somewhere and the conversation with your girl has reached its peak, do not shy away in asking for her number.
If you are hanging out with common friends and she is not going anywhere, walk away for a bit to give her some space to think about it and tell her friends about you.
If the girl is also interested in you, the chances are she will return to talk with you, and you can take things ahead from there. This is known as the push-pull effect in relationships, where it is always important to pull back a little, so she gets time to see things through without getting too intimidated.
Get her number when the time is right by handing her your phone and telling her to text you soon. This is one of the easiest ways to get a girl and begin a new relationship.
10. Ask Her Out On A Date Night
When getting a girlfriend, do not try to achieve everything in just one conversation or single text. Give her time to know you, build her curiosity about things related to you, and develop some excitement about meeting up with you first before you ask her out on a date.
One of the easiest things you can do here to steer the conversation towards the idea of a date. For instance, when you meet up for coffee, mention the town's similar places and how exploring them together or checking out a new movie can be fun.
Once you set up the date and take her, stop worrying about the outcome – relax and have some fun. You might soon notice mutual attraction and flirting. If you are worried about her reaction to your touch, follow these tips:
 If you are sitting next to her, casually place your hands on her shoulders.
 Try to brush something out of her hair.
 Graze her neck with the back of your hand.
 Touch her playfully on her arms or lightly push her away whenever she teases you.
 Interlock fingers for a split second and release.
If her reaction to these advancements is positive, you can take it as a clear sign that she is interested in you. However, if her response is negative, pull away immediately and wait patiently to try again later.
One of the sure signs that she is comfortable about physical contact is when she starts responding, like leaning back on your arms, pushing you playfully, or holding your hand loosely. This shows that you both are comfortable around each other, and she is ready to be your girlfriend.
There are no cheat codes or shortcuts for finding your partner. Then how to get the girlfriend of your dreams? The perfect way to get a girlfriend is to work on yourself that everyone admires. Start hanging out with the crowd, be respectful and kind towards others, and confidently approach your girl of dreams. These tips may help you to get a girlfriend quickly. In addition, take your time, learn from your past mistakes, and be consistent in your efforts to find a perfect partner to have a long-lasting relationship.
Frequently Asked Questions
Is getting a girlfriend easy?
No, getting into a serious relationship requires a fair bit of effort. However, that does not mean you cannot get the woman you fancy to be your girlfriend. Socialize with people, be confident, and take part in activities or events that interest you to meet like-minded women. If you find someone responding to your advances, you may take it as a sign that she is interested in you.
How do you get a girlfriend if you're shy?
You can start by socializing in places where you are comfortable. Be confident and slowly approach the girl you want to. Be polite and respectful. Find topics in common and have a conversation around them.
What is a cute way to ask a girl to be your girlfriend?
You can write her a sweet note, sing her a song, or plan a fun date where you ask her to be your girlfriend.
Key Takeaways
Socializing with people is often the best way to find someone with similar interests and hobbies.
If you feel you have found the right girl, try to initiate conversations and spend quality time with her.
Beware of online dating sites. There is no guarantee that they will help you meet the right or genuine girl.
The following two tabs change content below.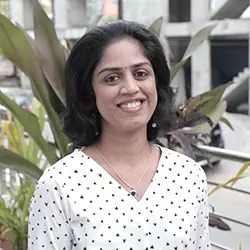 As Head Of Content Operations, Harini sets the tone and editorial direction for StyleCraze to deliver engaging, interesting, and authentic...
more