How To Get Beach Waves With A Hair Straightener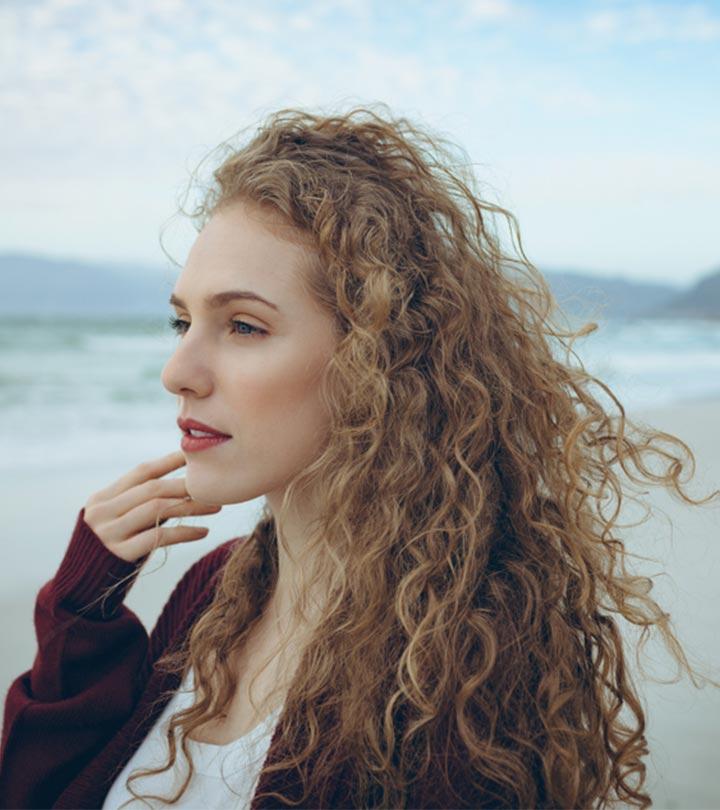 The beach wave look has been a hot favorite among many. This versatile and effortless style looks flattering on any hair type. Mastering this curly hairstyle can be easy, even without a beach voyage and a dip in the sea. Check out this article and explore some easy tips to create beach waves with a flat iron. Scroll down for more information.
What Are Beachy Waves?
Have you been to a beach and wondered how amazing your hair looks? It is the hydrogen and salts of the sea that get under your hair cuticles, forming microscopic textures. It creates impressive curls and adds the perfect bounce to your hair. This naturally wavy and bouncy look sparked a new kind of hairstyle – the beach waves.
Your hair appears relaxed and messy and goes perfectly well with formal and casual outfits. You can also tie your hair in a half-up or half-down fashion to create your unique style.
Contrary to belief, this hairstyling technique can be easy and fun to achieve. You need not invest in fancy hot rollers and curling irons to get those messy waves. Put your trusty flat iron to work!
How To Get Beach Waves With A Straightener
Note: Before you draw your flat irons out, prep your hair for the process. Do not skip your conditioning routine, and always use a heat protectant to prevent hair damage.
1. Soft, Live-In Waves
Drop sections of your hair into the straightener and twist them into an S-shape from the mid-lengths. You need to focus on the lower half of your hair to give it a naturally wavy look.
2. Defined Curls
Place your hair section between the clamps with the straightener held at an angle. Direct the flat iron away from your face – this will create the first bend in your hair. Keep twirling the iron away from your face as you slide it down. Leave the ends relatively straight to give it a messy look. You can gently finger-comb through your curls to loosen them.
3. Bouncy Beach Waves
You need a wide flat iron or a 1.25-inch straightener for a bouncy hairstyle. Start with sections near your nape and gradually work your way up to the hairline. Insert a hair section between the clamps, and in one quick motion, twist it away from your face. This will make the hair flow over rather than under the iron.
4. Quick Trick For Subtle Curls
This hack works wonders for short hair. As you pass your straightener through the hair sections, bend your wrist back and forth. It will add soft texture and subtle waves to your hair.
5. Beach Waves With Braids
Tie your hair in a simple braid and apply a heat protectant to it. Now, slide the flat iron over your braid a couple of times to get a crimped hair look.
To create the perfect beachy hair look, you need a quality heat styling tool. If you choose a tool that does not suit your hair type, you may end up causing more damage than any good. Here are a few factors that can ease your selection process for an ideal flat iron or hair straightener.
How To Choose The Best Flat Iron To Create Beachy Waves
Hair Type
When it comes to hair styling tools, different hair types (thick, coarse, natural, and thin) have different requirements. However, irrespective of your hair type, choose a flat iron with ionic technology. The negative ions help moisturize your hair, combat frizz, and protect your curls from heat damage and breakage.
For thick hair, you need a straightener with a medium-level temperature setting. Low temperatures will be insufficient to produce waves in this hair type. Choose a flat iron with titanium, nano titanium, titanium ceramic, or titanium tourmaline plates. As thick hair requires more time and heat to hold the curls, these plate materials will prove better.
A hair straightener with infrared technology is a must for thicker locks. The infrared energy speeds up your curling process and ensures your hair gets styled quickly without any damage.
Such hair types are more sensitive to heat than thick hair, and the risk of thermal damage is also greater. Pick a tool with a temperature range between 200° F to 350° F. Look for pure ceramic, ceramic tourmaline, porcelain ceramic, or nano ceramic plates.
If plate types are not suitable for your hair type, your hair can break while twisting and bending it between the clamps to create wavy patterns.
Hair Length
For short to medium hair, a plate of an inch or less is recommended. This will help achieve a defined look. For long hair, pick a straightener with plates wider than an inch. Otherwise, it will get time-consuming to create waves with small plate sizes.
Beach waves look sexy and grungy while being effortless and versatile at the same time. You can easily master the technique of achieving these curls using a straightener. Pay attention to your hair's length and type before selecting a flat iron that best suits your needs. Also, spray a heat protectant on your hair before styling it with a hot tool to prevent any damage and breakage.
Recommended Articles
The following two tabs change content below.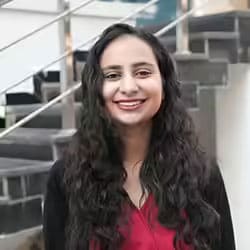 Arshiya Syeda is an editor and certified counselor. Ever the lover of the written word, she served on the editorial boards of her school and college newsletters. Writing articles on hairstyles, hair care, and nutrition helped her combine her love for reading, writing, and research. As an editor, she helps her team members deliver polished and meticulously researched content. Arshiya is fluent in English, Urdu, and Hindi and aims to become a multilinguist by learning German and teaching herself American Sign Language (ASL).