Best Ways To Fix Split Ends Without Cutting Your Hair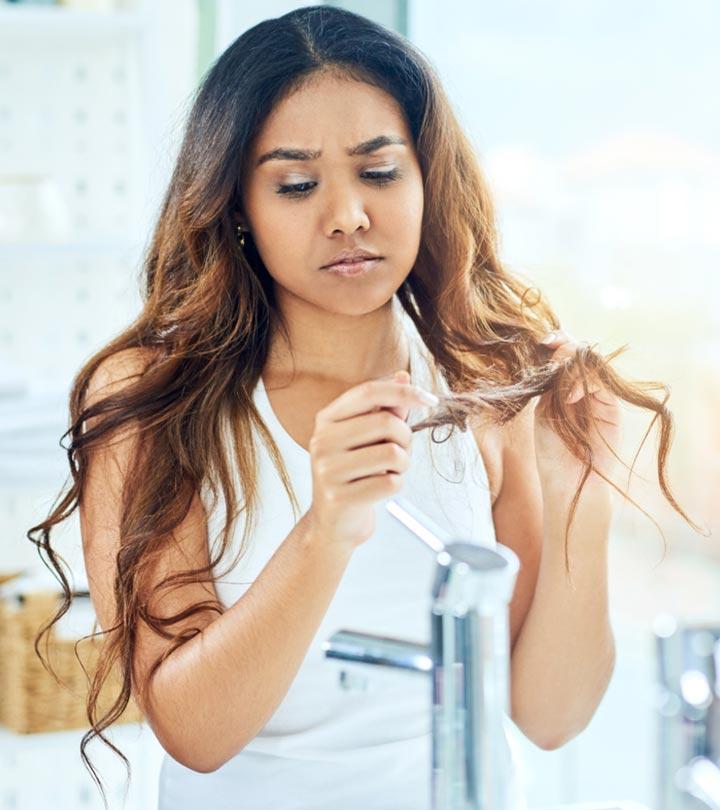 Are you at your wits' ends with recurring split ends? Quite natural! The forked hair tips make the hair look dry and damaged, leaving only one option to get rid of them – a quick trim. But, hey! If you love long hair and chills run down your spine at the thought of trimming your hair, here is the good news – you can get rid of split ends without cutting them! This article lists out ways to fix split ends without cutting your hair. Read on.
How To Get Rid Of Split Ends Without Cutting Hair
1. Do Not Pick Your Split Ends
Just like picking pimples, picking split ends can worsen them. Splitting up the hair tips causes friction and damages the entire hair strand, resulting in more split ends and hair breakage. This stalls the proper growth of hair.
2. Go For A Hair Spa Treatment
One of the major causes of split ends is dry hair strands. Spa treatments like head massage and hair steam increase blood circulation to the scalp and provide nutrients to the follicles to promote healthy hair. Steam opens up the hair cuticle layers, allowing moisture penetration. As a result, your hair stays moisturized and soft.
3. Brush Your Hair Gently
Aggressive brushing causes friction and split ends. If you have split ends, brush your hair gently to prevent further damage. Apply a little pressure to your scalp to increase blood circulation. Moreover, damaged hair with split ends tends to get frizzy and tangled. Always use a wide-toothed comb to detangle the knots to minimize damage.
4. Use Coconut Oil Mask
Coconut oil can easily penetrate the hair shafts, minimize protein loss, and strengthen and moisturize the hair (1). Warm 2-3 tablespoons of coconut oil in a small bowl and massage your scalp and hair with it. Focus on the hair ends. Wear a shower cap and wait for 45 minutes before washing your hair. Follow the routine twice a week for four weeks to get smoother and softer hair.
5. Minimize Using Heat Tools
Overusing heat styling tools like blow dryers, hair straighteners, and curlers can dry up the natural oils of the hair. This causes dryness and damaged hair shafts, resulting in split ends.
If you have split ends, limit the use of heat styling tools. Use the blow dryer on a cool setting. Use fabric, silicone, or plastic curlers to style your hair. Also, protect your hair with a thermal protectant or use coconut oil treatment before styling.
6. Use A Hair Mask Every Week
Hair masks help hydrate the strands, restore hair luster, and nourish the follicles. You can use an avocado and aloe vera hair mask to keep your hair nourished and hydrated. Aloe vera has anti-inflammatory and moisturizing properties (2). Hence, it may keep your hair moisturized and healthy.
You can mix half an avocado with two tablespoons of aloe vera gel and apply it to the scalp and hair. Alternatively, you can use mashed banana to manage split ends. Use a hair mask at least once a week.
7. Avoid Hair Processing
Coloring, perming, straightening, or bleaching – avoid all chemical treatments on damaged hair. Processing damaged hair worsens the split ends and denatures the hair protein, affecting the hair structure. Denaturation makes the hair prone to sun and pollution damage.
8. Use A Leave-In Conditioner
Leave-in conditioners are great for moisturizing and reviving dry and damaged hair. Get a good leave-in conditioner. You can also apply vegetable oils (like coconut, olive, and almond oils) to towel-dried hair. Concentrate on the hair ends. Leave it on for two days and apply coconut oil before washing off. This prevents further hair damage and split ends.
9. Use A Moisturizing Shampoo
Shampoos containing SLS and drying alcohols strip the natural oils from the hair. Steer clear of them to minimize further dryness and split ends. Use an herbal shampoo with moisturizing ingredients like plant butters and vegetable oils to prevent the split ends.
10. Apply A Light Serum
Always apply a light serum after you shampoo your hair. You can choose from these hair serums or apply almond or argan oils. Run it through the hair strands and use a wide-toothed comb to set your hair. The added moisturizer will reduce the risk of developing more split ends.
11. Drink Water
Apart from managing split ends externally, it is crucial to take care of your hair from within. Dehydration prevents the nutrients from reaching the hair follicles, making the hair dry and prone to splitting. Drink 3-4 liters of water per day to flush out toxins, improve nutrient circulation, and reduce split ends.
12. Consume Green Leafy Veggies
Green leafy vegetables contain B vitamins, vitamin C, and minerals that are essential for healthy hair. Consuming green vegetables can improve your hair health and reduce the chances of split ends. Eat leafy greens like spinach, arugula, lettuce, bok choy, Chinese cabbage, red cabbage, kale, chard, radish greens, beet greens, carrot greens, and scallions.
13. Consume Protein
Your hair is made of 95% keratin (protein). Consuming protein-rich foods will supplement your hair strands with the amino acids required to keep them strong, smooth, and shiny. You can consume mackerel, salmon, tuna, sardine, eggs, chicken breast, ground beef and turkey, beans, tofu, lentils, nuts, and seeds.
14. Consume Healthy Fats
Healthy fats are great for reducing chronic inflammation-induced stress. Chronic inflammation occurs due to unchecked toxin buildup in the body. Healthy fats like omega-3 polyunsaturated fatty acids help reduce inflammation (3). This, in turn, helps keep the hair healthy. Consume olive oil, avocado, avocado oil, seeds, nuts, fish oil, and fatty fish.
15. Take Biotin, Iron, And Folic Acid Supplements
Biotin is a B vitamin that helps strengthen the hair. Iron deficiency can cause anemia, leading to hair damage and hair loss, and folic acid may help manage diffuse hair loss (4). Consume dates, prunes, brown rice, nuts, liver, sunflower seeds, leafy veggies, broccoli, and peas. You may also take supplements after consulting your doctor.
To Sum Up
Maintaining good hair health when you have long hair is very important. Don't let the split ends ruin your hair! The tips mentioned in the article will help you combat split ends without cutting your hair. Give them a try, and you will see the difference in a few weeks.
Recommended Articles
Sources
Articles on StyleCraze are backed by verified information from peer-reviewed and academic research papers, reputed organizations, research institutions, and medical associations to ensure accuracy and relevance. Read our editorial policy to learn more.
The following two tabs change content below.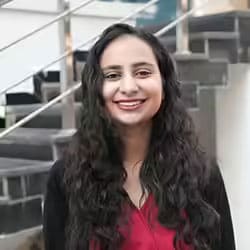 Arshiya Syeda is an editor and certified counselor. Ever the lover of the written word, she served on the editorial boards of her school and college newsletters. Writing articles on hairstyles, hair care, and nutrition helped her combine her love for reading, writing, and research. As an editor, she helps her team members deliver polished and meticulously researched content. Arshiya is fluent in English, Urdu, and Hindi and aims to become a multilinguist by learning German and teaching herself American Sign Language (ASL).