How To Get The Wet Hair Look – A Step-By-Step Guide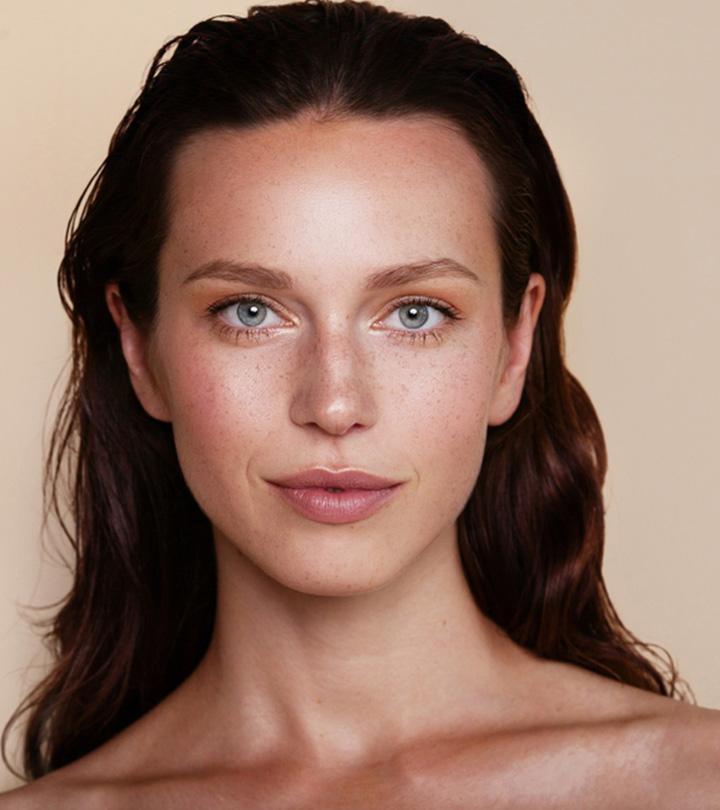 The wet hair look has been a classic hairstyle for many generations. However, the famous red-carpet look has made a comeback, thanks to celebrities like Kim Kardashian, Jennifer Lopez, and Miley Cyrus. With all these beautiful women donning this stunning hairstyle, many of us also want to wear this look.
However, it can be very confusing to figure out which products to use and how to achieve this look. Don't worry –the wet hair look is one of the easiest hairstyles to pull off with just a little bit of effort. In this article, we will help you achieve this hairstyle by telling you which products you should use and what to do. So, keep reading to know more!
Before diving into how to do the wet hair look, let's go through the tools and products you may need.
What You Will Need
The secret to the wet hair look is the layering of styling products. These styling products are mixed to build up moisture in the hair that stays throughout the day. To achieve the wet hair look, you will need many styling products along with a few hair tools.
Now, let's take a look at the steps to achieve the wet hair look.
How To Get The Wet Hair Look
1. Wash And Towel-Dry Your Hair
The first step to achieve the wet hair look is to wash your hair. Towel dry your hair before using any hair products. This is because the best way to get a wet-looking hair texture is to lock down the hair when it's half-dried.
As sopping wet hair won't absorb any of the hair products to achieve that wet hair look, it's better to towel dry the hair before using these products.
A towel is great for people with straight hair. However, if you have wavy, curly, or coily hair, it is best to use a T-shirt to dry your hair. Using a T-shirt will prevent frizz in your hair.
Hair gel is great for adding hold to your hair, while a hair cream adds volume. When you use these two products together, they help keep your hairstyle in place. The two products combined also help in making it look touch ably soft and shiny.
Take a quarter-size amount of each product in the palm of your hand and mix them together for your wet hair look.
The method of applying these products varies according to your hair length.
For Short Hair: Apply the gel-cream mix from roots to tips. This method will help keep your hair smoothed down against your scalp.
For Medium To Long Hair: Apply the gel-cream mixture from the roots to the mid-length of your hair. This helps mimic how your hair dries naturally after a wash.
For Fine To Straight Hair: Use less cream-gel mix. This will help maintain the volume, mainly near the root area.
For Curly To Coily Hair: Use more gel-cream mix than normal. This will help in maintaining the movement of your hair while avoiding that crunchy look.
To achieve an extra slicked-back look, you can use a fine-toothed comb. This will help in smoothening down baby hairs (if you have any) and your roots.
A wide-toothed comb will help you achieve a natural and beachy look. Such a type of comb will pull your hair away from your face and also help in defining wavy hair.
Once the gel-cream mixture sets on your hair, you can spritz on a hair gloss spray all over your hair. This will help in adding more shine to your hair and make it look wetter.
Layering your hair with gel, cream, and gloss helps in making your hair look damp and wet. To make it look even wetter, you can apply hairspray before all the previous products dry completely.
There you have it – a few simple steps to achieve a timeless and classic look. We hope that this article has helped you in understanding how to get that wet hair look. Rock this effortless look at your next party!
Recommended Articles
The following two tabs change content below.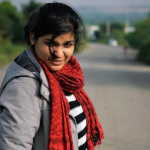 Anjali Sayee is a writer and an introvert. From studying Aeronautical Engineering and wanting to design her own airplane to writing articles on hairstyles, she has been on quite a journey. She believes that hair is one of the key factors that define a woman's personality. To quote her, "What's the first thing they do in the movies to show a personality change? Change the hair – because it has a life of its own." She's here to help you find the hairstyle you need. This bookworm is a self-professed Wholocker, a talented drummer, and an amateur photographer.