How To Get Your Crush To Like You Back
Because impressing your crush is the most beautiful thing in the whole wide world.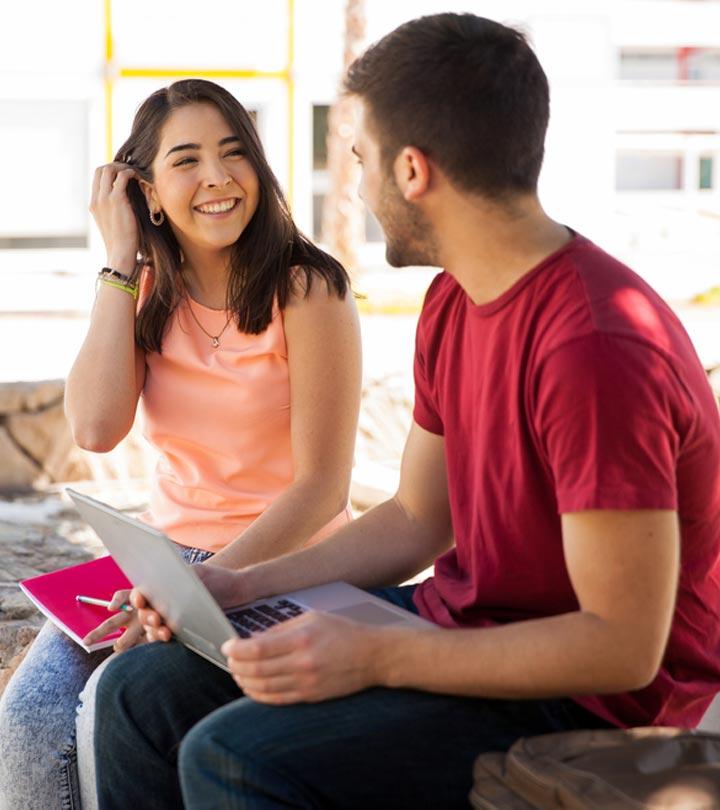 Having a huge crush on someone can be fun. But, wondering how to get your crush to like you back can drive you crazy! Wouldn't it be a dream come true if your crush asked you out? Take the example of Hailey Baldwin. She had a massive crush on Justin Beiber when she was 12. Nine years later, to everyone's surprise, Ms. Baldwin became Mrs. Bieber! To cut the story short – sometimes, dreams can come true. If you want to get your crush to like you back, we can tell you how to go about it. Get started with these time-tested tips. Scroll down!
10 Ways To Get Your Crush To Like You
1. Be Yourself
Sounds clichéd, but it's true. When you are trying to establish a bond with someone or make friends with them, you need to let them meet the real you. The biggest mistake people do is to become a totally different person to impress their crush. Being yourself keeps you naturally calm and happy, which makes you an amicable person to be around. Moreover, it is the best way to know if someone likes you for you and not some made-up version of you.
2. Get Up And Go Talk To Them!
Yes, communication is the key. Talking to a person is the first step to getting to know someone. We say just wear your big girl pants and go talk to them instead of waiting around. Be confident, and do not waste time thinking what others might think about you. Give your crush a chance to get to know you, your hobbies, likes, and interests. Sharing something about yourself implies that you trust the person and gives them the impression that you want to get closer to them. Way better than staring or stalking, isn't it?
3. Get To Know Your Crush On A Personal Basis
We tend to connect easily with someone who shows interest in our likes and dislikes. It's a great way to interact with someone you know little about. People often get excited when you get them to talk about something they love or care about. It's an easy way to get them talking to you and an excellent opportunity for you to know them better. For example, if you see them volunteering at an animal shelter or associating with an NGO for stray dogs, ask them what drew them towards the said organization and what else are they passionate about.  People love to talk about themselves. Give them a chance to do so, and even before you realize, you'll have formed a special connection!
4. Show Your Interest In Them In A Subtle Way
The art of subtlety goes a long way, my friends. Steer clear of heart-shaped balloons and crackers lighting up 'I like you' in the sky. In short, don't go overboard when expressing yourself. Drop a few hints here and there, and that should be enough to convey the message. Your replies can easily suggest the same. If you're asked, "What flavor of ice cream you'd like to have?" just go with, "Whatever you're having." Make sure you let them see that twinkle in your eyes. This age-old tip is a keeper!
5. Get Your Flirt Mode On
There's nothing wrong with unleashing your inner flirt if you want to see your crush blush right before your eyes! When you flirt, not only do you let them know that you're interested in them, but also the response gives you a hint of their feelings. Don't hesitate to show off your fun-romantic side. This could get the chemistry flowing between the two of you effortlessly.
6. Make Eye Contact
Maintain eye contact – that's how to get someone to like you. You have to agree that there is absolutely nothing worse than being with someone who makes no or weak eye contact. It shows a lack of interest on the listener's part – and nobody likes that! If you are with someone you adore, make sure you give your complete attention to them. Maintain eye contact but do not stare and make the person feel uncomfortable. Look at them in the eyes and smile. This will help them know that you are interested in them and may encourage them to open up to you.
7. Let Your Personality Out
Come out of your shell. No, you don't have to change your personality overnight, but you've got to show your weird, crazy, and awesome side to your crush. Let your personality out – the best and even the not-so-best. In general, when you make friends, it is your personality that makes the first impression. Your quirks are not always meant to be hidden because that makes you who you are, so don't you hold them back, amigo!
8. Don't Overthink
As Fyodor Dostoyevsky said, "to think too much is a disease." We couldn't agree more. Overthinking every word, move, or action will take you nowhere. It is best to relax a bit and let things take their natural course. Thinking a lot over and over only lowers your confidence, making you nervous and jittery. Take a chill pill, your crush is a human being, just like you!
9. Join Them In Their Interests
If you are invited to hang out with your crush and their friends, make the most of it! This is your chance to get more involved with the person you're crushing head over heels. It is also important to understand how far you can go along with something that probably doesn't interest you much. Though it is a good idea to venture into new horizons, it is equally important to be genuine. Remember, you are trying to get your crush to like you, not enslave you. If taking up a common hobby or interest gives you pleasure, go for it. If not, it is okay to have a few mismatches, which keeps the mystery alive.
10. Dress To Impress!
Oh yes, last, but definitely not the least! Probably, the most overused crush advice out there that you can't ignore. And it's all for a reason. Wearing something nice is not just about clothes; it reflects and accentuates your personality. Pay attention to few things – colors that suit you, the style of clothing that makes you look more attractive, traditional or Western, hairstyles that make you look good (short or long, curly or wavy). Putting a little thought into styling yourself can come handy when you want to make a long-lasting impression.
Having your crush fall equally hard for you is every girl's dream come true. While it may seem like a far-fetched idea, the above tips can help you achieve it in no time. For instance, take the initiative to talk to them, do not shy away from showcasing your unfiltered self, and show interest in their hobbies and passions. Also, do not overthink about how they might or might not like you and talk confidently while looking into their eyes. Finally, you should not back down without trying to get what you desire!
Frequently Asked Questions
Should I confess to my crush?
Depends. Confessing your affection to your crush could be a good idea if you want to take your chances in developing a relationship, want to get your feelings off your chest, or want to relay your feelings and move on.
How do you make your crush notice you if you're shy?
Make eye contact, greet your crush when you see them, make small talk about popular topics, or find things in common with them to grab their attention.
Key Takeaways
Having a crush on someone is fun and sweet, but you can get your crush to like you back with some time-tested tips.
As cliched as it sounds, being yourself and talking to each other about your hobbies and interests are some of the ways to create an interest in you and gain their trust.
Joining them in their interests, and wearing something nice is a great way to make a long-lasting impression on your crush and pique their interest.
The following two tabs change content below.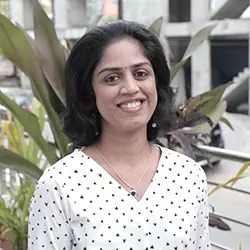 As Head Of Content Operations, Harini sets the tone and editorial direction for StyleCraze to deliver engaging, interesting, and authentic...
more