How To Get Your Ex-Boyfriend Back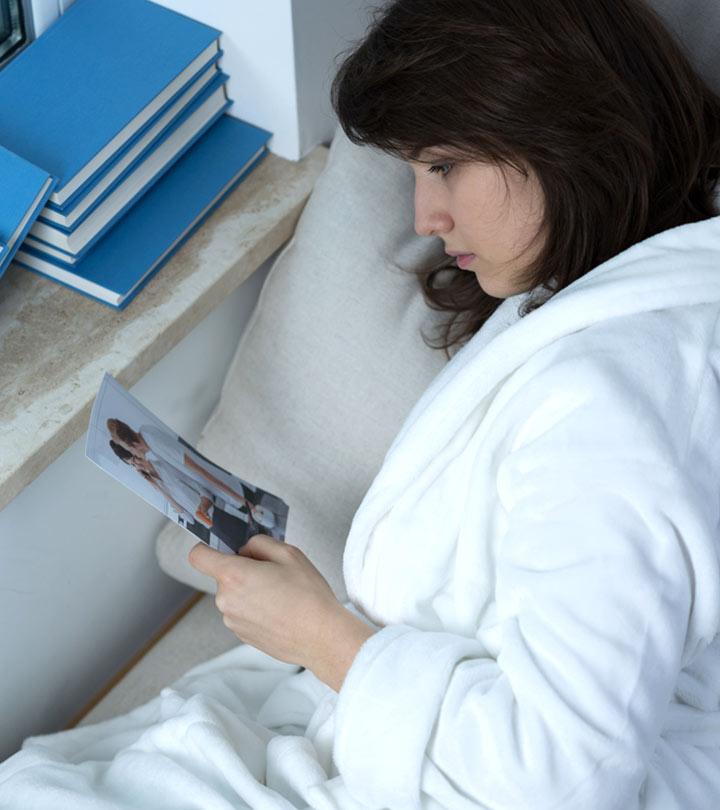 Relationships are like roller coaster rides. You enjoy the ups and somehow manage to get through the downs. But what happens when you are hit with the harsh reality of a breakup while dreaming about a 'happily ever after' with someone? When you go through a breakup with the man you truly love, everything seems lost. Remember, getting into a relationship is easy, but sustaining it is not. However, if you hope to get your ex-boyfriend back, you need to stop letting emotions take control and instead focus on practical ways to get him back.
Before we begin, you should understand that even though these steps will increase your chances of getting back together with your ex-boyfriend, he is an individual with a mind of his own, and nothing you do can guarantee his return. But it does not mean that you should give up without trying. So, what are you waiting for? Delve into this article to know how you can get your ex-boyfriend to take you back. And if all works well, you will be back in his arms in no time. Keep scrolling!
Tips On How To Get Your Ex-Boyfriend Back
Step 1: Cut Off All Contact With Him
Sounds confusing, right? But don't worry, we are not trying to sabotage your relationship. Believe us when we say that this is one of the pivotal steps to get your ex-boyfriend back. Absence makes the heart grow fonder, and that is what we are aiming for! By cutting off all contact with your ex, you will make him feel your absence. He needs to miss you to realize how much he wants you back. So, how do we go on about it?
Being impatient won't do you any good, and you need to test the waters first. Take time off from him for at least four weeks before reaching out to him again. No, it is non-negotiable. Chin up, eyes straight ahead. You are on a mission! Starting now, you are not to:
Call him
Text him
Contact him on social media (no emails, liking or commenting on pictures, tagging or mentioning him in any post, and no, not even sharing memes!)
Spend time with mutual friends to meet him
Visit places where you have high chances of running into him unless there isn't any other option
It is important to do this not only for him to realize how much he misses you but also for you to work on yourself! Instead of moping around and watching romcoms with a tub of ice cream, take this time to do things on your own. Go out with your friends, explore new places, take up a new hobby, or pamper yourself! Don't think of how to get your ex-boyfriend to come back or go through his texts and social media posts to analyze them. For now, just let the stress go, and you will see how good it is for you.
During this self-improvement phase, make sure you do nothing that might lead to problems in rebuilding the relationship with your ex. The important thing is to keep your temper under control and avoid broadcasting your grievances against your ex.
Step 2: Do Not Badmouth Your Ex
We get it — breakups hurt. But, if you want to convince your ex-boyfriend to get back together, you must never badmouth him or spill his secrets, no matter how much he hurt you. Sure, you can cry your eyes out while complaining to your closest chums, but avoid being bitter about him. If these words reach your ex, he is more likely to distance himself from you, and we don't want that, do we now?
If you are working on getting your ex-boyfriend back permanently, you have to ignore the instincts that tell you to do certain things right after breaking up. Head to the next section to know about the actions you should refrain from to win your ex back.
Step 3: Ignore Your Instincts
This is probably the hardest step to follow, especially when you are vulnerable and driven by emotions after the hurtful breakup. But you have to push through!
Below is a list of instincts you should avoid:
Letting Him Treat You Any Way He Wants: Your dignity is always more important than any relationship — romantic or otherwise. It is important not to obsess over your ex-boyfriend. If you allow someone to take you for granted because you want them back in your life, you are only giving them the power to treat you whichever way they like. Instead, use the 'no-contact period' to make sure you avoid making this mistake.
Begging Him To Come Back: Being desperate to get your ex-boyfriend back will only push him further away. Yes, times are tough, but when you start begging him, you come across as needy and clingy. It may make your ex-boyfriend feel suffocated instead of making him feel loved. Respect his boundaries and give him time instead of thinking about how to get your ex-boyfriend back in a day.
Smothering Him With Affection: If your relationship was a serious one, your ex-boyfriend already knows that you love him. So, avoid showering him with excess love if you sincerely wish to get your ex-boyfriend back without looking desperate. Over-the-top gestures of love may prove to be a big turnoff for him.
Getting Jealous: We know that seeing your ex with someone else right after your breakup isn't exactly a pretty sight. However, before you start typing 'how to get back your ex-boyfriend after he cheated' in a search engine, take a deep breath.
Just because he is hanging out with someone else doesn't mean they are dating. And even if they are, it is possibly a rebound relationship that is unlikely to harm your strategies of getting back together with your ex-boyfriend. Being jealous will only highlight your negative emotions, so try and keep it in check. In addition, don't try to make him jealous by talking about other guys. It's not the time to be petty, but to buckle up and work on how to get your ex-boyfriend back now!
Once the four weeks are over, and you have realized that you don't need to depend on a particular person for love, that you are enough for yourself, and that you will be okay even if things don't work out in your favor, you are ready to contact him. Keep scrolling to know how you should get back in touch and present yourself after this period of absence.
Step 4: Reach Out At The Right Time
Don't sweat over how to get back in touch with your ex-boyfriend after no contact. Let the conversation flow smoothly. If you approach him through text, avoid beginning with "Hey! I miss you. We should get back together!" Instead, ask him how he is and fill in each other about what you have been doing during your time apart.
Stay casual, cheerful, and confident. Don't let him know of the times you have slipped up and cried or looked up tips to get him back. Emphasize the productive work you have been doing. Once your ex-boyfriend sees how you have let go of any negative aspect holding you back, he will hint at getting back together, and you won't have to stress about anything.
When the time is right, address the elephant in the room. Make sure not to be bitter about it. Just address the issue and discuss what went wrong in a mature way. If he's ready, you will get back together in no time. If not, be patient, and remember that sometimes you have to remove good things in life to welcome better things.
To Sum It Up
You can take a 'how to get your ex-boyfriend back' quiz, look for advice on the internet, or even brainstorm multiple ways to get him back with your friends. In the end, however, you need to realize that there is no sure-shot way or magic spell to get your ex-boyfriend back. The road to mending a relationship takes time and effort that you need to be ready to put in.
Before trying to get him to enter into a relationship with you again, make sure it's worth the effort. Carefully assess your differences and the probability of the relationship's success in the future. Think it through and see if being together will be good for both of you. Although it may hurt initially, you must realize that, sometimes, it is better to let go. In this process, we hope you get in touch with yourself and realize that you are your own person, no matter who you are with.

Recommended Articles
The following two tabs change content below.