A Detailed Guide On How To Impress A Girl Every person has at some point in their lives tried to impress someone they like. For girls, the way to their heart may be as easy as a sincere compliment, a fresh flower arrangement, or an Instagram like. However, it may seem like a daunting task without the right pointers to guide you.
Don't sweat it yet! Just focus on yourself as much as you are focused on her. Treat her right, put your best foot forward, and you will be in her good books in no time. While you float away in the thoughts of your dream girl, allow us to hammer out the finer details for you. Rest assured, if you have genuine liking and respect for her, you are already halfway there! Scroll down to know how you can sweep your girl off her feet.
Ways To Impress A Girl
A. Make An Impression
While trying to impress a girl, it is also important to make a lasting first impression that will leave the girl wanting more. Here's how you can assure your thought stay with her much after the date is over:
1. Be Dressed To The Nines
Try wearing something elegant yet casual, such as a nice, fitted T-shirt or button-up shirt with jeans. You need not always be in designer or expensive clothes; she will appreciate it if you make an effort to look good even when hanging out together on a casual day. Don't ignore basic hygiene and pay attention to your appearance. It shows how much effort you put in to impress her. When everything else fails, trust the old black-and-white dress rule to have your back!
2. Let Your Confidence Do The Talking
You need to be completely comfortable and confident in your thoughts, words, and actions. If she can sense that you think or worry too much about what others might think, it can make her run away. No girl desires an insecure partner, who seeks validation from others all the time.
3. Brains Are Attractive
Research and stay updated on common topics to help strike a conversation. Also, you should always have an answer ready for the question, "What do you do in your free time?" If they share similar interests, it can be a great icebreaker to start a meaningful conversation and impress her.
4. Impress Her Virtually
Everyone is on social media these days, so it can serve as a great way to impress your love interest. As long as your account is updated, glamorous, and includes posts, deep quotes, and pictures that appeal to women, you are bound to form a lasting impression on her. If she isn't too active on social media, you can always tag her in posts and share memes that you think she may like. This will make your bond grow stronger.
5. Shake Things Up With Humor
If an opportunity to impress a girl arises, your best bet would be to make her laugh or strike a casual conversation about something silly or light-hearted. It is necessary to stay buoyant and not come across as fake or too serious. Girls are often attracted to someone with a casual, carefree personality. So, don't go overboard with your emotional expressions or try too hard to impress her, as it can come across as creepy.
By being confident, attractive, and impressive, you can surely catch a girl's attention, but they also love guys who are mentally mature, kind-hearted, and know how to treat a girl well.
B. Treat Her Right
You can buy almost everything with money, and girls do appreciate the finer things in life. However, no one wants to be treated as an accessory, doormat, or status symbol. Now's the time to brush up on the basics of being a gentleman:
1. Make Her Feel Safe
It is vital for the guy not to try too hard while trying to impress a girl. He should instead instill confidence in her by making her feel comfortable and safe around them.
2. Be Attentive
All girls desire to be cherished and valued by their partner, which means that one should be attentive, caring, and respectful towards her desires, feelings, and concerns. The best way to win over any woman is by simply showering them with love and treating them like a queen!
3. Small Deeds Have A Huge Impact
It is not always the grand gestures that matter to girls but how much attention you pay to the little things. Take the time and effort to learn what makes your girl tick and discover her interests, pastimes, and passions.
4. Voice Your Feelings
One should also make every effort to send across subtle hints about how much she means to you and how badly you want to go out with her. For example, you can tell her how many times you have been thinking about her since the moment you met each other. Be authentic.
Now, let us look at some of the scenarios where you two could meet and how you can be well-prepared in advance to impress the girl you like.
C. Be Impressive In All Scenarios
1. Over Text
The art of texting requires a little creativity and a lot of consideration. After all, what's more, flattering than someone thinking about you? Compliment her! Tell her how great she looks in that picture or how much you loved hearing from her. You can also send funny memes or GIFs – the point is to make her giggle and smile. Share playlists, or even better, recommend one of your favorite songs and ask if she's heard it!
2. At A Cafe/Bar/Party
Approaching someone at a party needs a lot of courage but is definitely worth the risk. The trick to a successful first impression here is slipping in casually. Don't go up and tell her how gorgeous she is or that you have finally found the girl of your dreams! That's just unrealistic. Start with a simple 'hey, how are you doing?'.
3. In School/College
You already know a few things about her, like how she likes eating spicy food or hates doing laundry. You can bring up these topics when talking to establish a common ground for conversation. Remember what she said the last time and use it to your advantage. If you are stuck, ask her a simple question like when was the last time she did something crazy or what kind of music she likes to keep the ball rolling.
5. On The First Date
The best thing about first dates is that there's a whole lot to explore about each other, and there's no dearth of topics. Use this conversation to show some of your personality and ask about her hobbies, favorite foods, and if she's traveled much. Remember, don't worry about being perfect! The best dates are when both people can have fun and laugh.
In A Nutshell
The bottom line is to stay confident and have fun. If you have done that, the other person will notice how much time and effort you have put in. It may take time to impress a girl, but you have to lift your confidence, dress well, and act well for the other person to understand you are serious about them. While it may take time, it will also mean a lot when she finally notices.
Recommended Articles
The following two tabs change content below.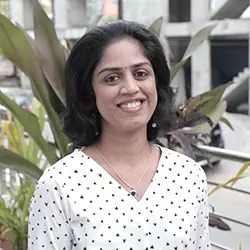 As Chief Editor, Harini sets the tone and editorial direction for StyleCraze to deliver engaging, interesting, and authentic content revolving around women's health, wellness, and beauty. She has over 14 years of experience in content writing and editing for online media. She specializes in the areas of Beauty, Lifestyle, and Health & Wellness and is proficient in Medical Sciences (Biology, Human Anatomy and Physiology, and Biochemistry). Her background in Biomedical Engineering helps her decode and interpret the finer nuances of scientific research for her team. Harini is a certified bibliophile and a closet poet. She also loves dancing and traveling to offbeat destinations.