How To Impress Your Husband: 17 Unconventional Tips
Catch him off-guard, knock the wind out of him, and make him your fan all over again.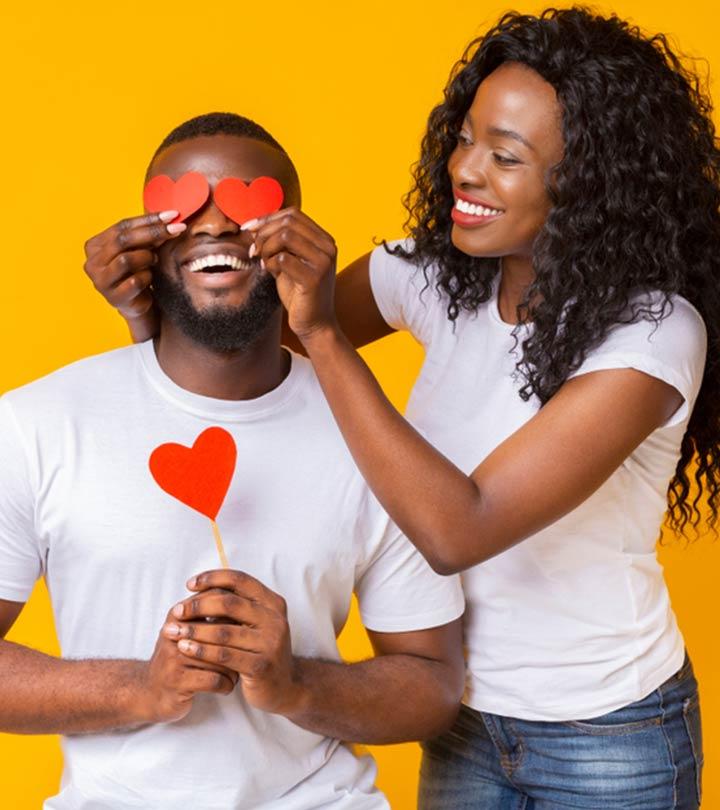 How to impress the husband – is one of the common worries almost all wives have at some point. Relationships do not work on their own. You need to put extra effort into keeping it moving forward. The dullness and monotony may affect the love life of any couple. To come out of it, you need to spice things up. Wondering how to do that? We can help you. This article lists a few simple and effective tips to impress your husband. Keep reading.
How To Impress Your Husband: 17 Simple Ways To Woo Him Again
1. Dress To Impress
If you have a wardrobe full of comfy sweatshirts, pajamas, and mommy-fit jeans, it may be time to go shopping. We all know that shopping feels therapeutic. So, why not go for something that is still comfortable yet trendy?
Invest in floral dresses, cute skirts, crop tops, and so on. You must feel attractive from within before you can catch your husband's attention.
2. Surprise Him With Thoughtful Gestures
You would think that celebrating important days like anniversaries and birthdays is the real deal when it comes to keeping the spark alive. Well, think again. Marriage is more about focusing on the small, everyday stuff like:
Ordering a pumpkin latte from Starbucks (or his favorite drink) just as he enters the home from the office after a tiring day.
Sending a random "Hope you are having a wonderful day at work" kind of message in the middle of the day.
Drawing him a warm bath – complete with essential oils and baths salts – after an exhausting day at work. You can also add a few candles and relaxing music to set the mood.
Cooking his favorite meal on a boring Tuesday evening and pairing it up with a bottle of expensive champagne or wine to make him feel better.
Sending a hand-written note along with his lunchbox with cute and romantic messages.
Stocking up his bedside table with his favorite snacks, beer, soda, and microwavable pizza for a mid-night indulgence.
You get the drift. As long as you are invested in his everyday activities, you will never need to sweat the big stuff.
3. Plan A Surprise Getaway
Nothing gets the romance (and the excitement) going more than a romantic weekend getaway. Instead of going the traditional route of decorating your room with candles and roses, plan a 'beachy' getaway. There are plenty of options to choose from – we hear the Maldives is the new banana bread. And, of course, bring your A-game on while sipping cosmopolitans on a beach and sunbathing with the love of your life.
4. Focus On Getting Some Alone Time Together
This one is especially for couples with children. Getting some quality alone time together can be a challenge. Here are some ideas you can try:
Send your children over to your in-laws or parent's house for a weekend.
Hire a babysitter for the evening, strap on those heels, put on your favorite fragrance, and go to a fancy restaurant for a romantic dinner under the stars.
Stay in and set up the vibe for a movie night. Just order your favorite extra-large pizza, sit with a tub of ice cream and popcorn, and watch a romantic classic to make the most of your alone time together.
5. Engage In Active Listening
If you feel that your husband's attention seems divided or he is stressing too much about work, encourage him to vent out his feelings. Respond with empathy and help him de-stress. Here are some tried-and-tested hacks on how to engage in active listening:
Pay undivided attention to what your husband is saying and acknowledge his message.
Provide positive feedback (if required).
Defer judgment at all costs.
Respond appropriately and patiently.
Do not interrupt him while he is speaking.
6. Pamper Your Husband With An Invigorating Massage
A deep tissue massage can refresh all your man's worries. Here is a quick DIY massage oil recipe that you can try:
Ingredients
10 teaspoons of olive oil/grapeseed oil
6 drops of sandalwood essential oil
4 drops of cedarwood essential oil
4 drops of bergamot essential oil
Steps To Follow
Mix all the ingredients in a glass container.
Warm up the oil before using it.
Note: Use this recipe at night. Do not venture out in the sun for at least six hours after using this recipe, as bergamot oil can cause skin irritation.
7. Have An Indulgent Spa-Day
Between work and personal commitments, life can become stressful and overwhelming. Take some time and surprise your husband with a relaxing and rejuvenating spa day. Book an appointment with the nearest spa. Depending on your husband's preferences, you can go for foot scrubbing, deep tissue massages, and relaxing facials.
8. Be Proactive And Take Charge
Sometimes, it might be good to mix things up and be more proactive. Here are some ideas that liven up the chemistry:
Initiate the date and invite him for a change.
Drive your husband to the date and let him take the evening off.
Buy him a small gift of appreciation.
Show genuine interest in his work and contribute to ideas/problems during the conversation.
9. Plan A Sports-Themed House Party
If your husband is a sports fanatic, this tip works wonders. Here's what you can do:
Look up the sports schedule and see if his favorite team is playing a game in the coming weeks.
Rent a projector and call over your friends.
Stack up on lip-smacking food and make arrangements for drinks. Try to use the sports theme across food decor.
Get customized jerseys of your husband's favorite team.
Organize the seating and music.
Voila! You have got yourself a fantastic sports-themed surprise house party that will leave your husband with happy tears.
10. Celebrate His Birthday On His 'Half Birthday'
Prepping for a surprise party on your husband's actual birthday is passé. Why not celebrate his birthday on the half-birthday or, in more direct words, when there are six months to go? This will create an element of surprise (which is always good, right?).
11. Shower Him With Compliments (And Lots Of Love)
Everyone likes to be pampered and complimented as often as possible. So, how can you make your man feel special and appreciated? Follow these tips:
Think his jokes are lame? Laugh nevertheless.
Compliment his looks and tell him how handsome he looks – even when he is aimlessly roaming around in his boxers.
Praise him in front of your kids and his friends.
Kiss him when he walks out the door and when he comes in.
Scribble "I love you" on the bathroom mirror.
Thank him often for all the tasks he undertakes voluntarily (no matter how scary or dull) – like fixing your laptop or smartphone, replacing the lightbulbs, killing spiders and roaches, opening a canned bottle, and so on.
Greet him with a smile when he leaves home for work and when he comes back.
Encourage him to take parenting decisions without any second-guessing or judgment.
Act as if you have never heard the story he is narrating for the tenth time.
Tell him how grateful you are for him.
Tell him how proud you are of him.
Kiss him out of the blue while watching a rerun of Star Wars (or any of your favorite TV shows) or when he is showing you a funny viral video (which you do not find funny at all).
Feel his muscles and compliment how great they feel.
12. Motivate Him To Spend Time With His Friends
Bro-bonding is a serious deal. Want to make your husband feel grateful to have you around? Encourage him to go on a "Boy's trip." In other words, respect his "me time." Nothing makes men happier than knowing that their wives have their back and genuinely want them to blow some steam off with their buddies. Here are some ideas you can try:
Encourage him to take a weekend away with his friends – maybe to a place that has casinos and beaches.
Motivate him to have a "Boy's Night Out" every week.
13. Invest In Sexy Lingerie
Go shopping and buy comfortable, stylish, and sexy lingerie to spruce up your romance. The idea is to feel sexy and confident, and nothing does this better than bright red or jet-black sexy lingerie. Alternatively, you can also wear his oversized T-shirt, which is just as sexy as wearing a strappy piece of lingerie (for most men).
14. Learn About Your Husband's Interests
More often than not, you will see that the husband and wife have polar interests. This is the perfect opportunity to demonstrate to your husband how you prioritize him. Here are some ideas to help you:
If he loves cars, subscribe to a reputed car magazine, and let it get dropped at his office address.
If he loves board games, such as Risk, Cluedo, Stock Exchange, etc., get your girlfriends together and learn the game. Then, invite him for a board game night and enjoy the game together.
If he loves chess, take online lessons to learn chess.
If he loves golf, enroll in golf classes.
If he loves poker, play poker with your friends to get better at the game.
If he loves movies, book surprise tickets to his favorite movie on a Friday night and gets the weekend going.
If he loves music, make him his favorite playlist on Spotify and ask him to play it while he works out or is heading to the office.
And so on. The list is truly endless. As long as you genuinely take an active interest in his life, he will reciprocate his love for you!
15. Role Play And Flirt With Him
If you are a Modern Family fan, you know what we are talking about. Like how Phil and Claire transform into Clive Bixby and Julianna on every Valentine's Day, you could also role-play in real life to get out of the rut and do something absolutely different from your true personality. Here are some ideas you can try:
Send him flirtatious texts and pretend to be 'someone else.'
Behave as though you are girlfriend and boyfriend again and constantly text and talk on the phone all night.
Bring back the playfulness and affection and kiss him when no one else is looking.
16. Communicate With Honesty
No matter what issues you might have, communicate with honesty. As a thumb rule, never go to bed in a sour mood after a fight. It is always better to talk it out after the moment of heat has passed. Sometimes, all you need to do is talk to your partner and have a heart-to-heart conversation, and you will see that all your problems are starting to look smaller.
17. Let Fitness Goals Be The New Couple Goals
Couples who sweat together, stay together! Grab your husband's hand and ask him to be your workout partner. If he is already a fitness freak, tag along and be his gym buddy. Do friendly challenges – like run your first 5K or set up your own cardio routine. Partnering with your partner will create a dynamic way to strengthen the bond and emotional connection and get the body you dream of!
You might feel like you have tried and tested everything, and there is nothing left to experiment with within a stagnant marriage. However, even if your relationship is no longer new and fluttery, efforts to spice things up a bit will help it bloom in new ways. It might be surprising, but men can be easily impressed by the little details rather than grand gestures. You only have to prioritize your partner and take an active interest in their life. We have come up with some fun, unconventional tips and tricks on how to impress your husband anew! Try these right away and see the results for yourself.
Frequently Asked Questions
Is sexting good for a marriage?
Yes. Research suggests that married couples who sext experience higher emotional connection and more satisfaction in their relationship (1).
What does a husband need from his wife?
Loyalty, devotion, vulnerable communication, trust, affection, and respect are among the most essential things a husband needs from his wife.
What do husbands want to hear from their wives?
In general, husbands may wish to hear how they make their wives feel with their actions, without judgment or criticism. They want to know that they are appreciated for the things they do and that their women are happy and satisfied. They also want to know if anything is amiss and how they can help fix it and prevent it from causing damage to their marital relationship.
Key Takeaways
Rekindle your romance by wooing your husband and making him feel special and desirable.
Consider taking your relationship up a notch by surprising your husband with a thoughtful gesture instead of lavish displays.
Make your husband smile with some simple actions such as complimenting him or scheduling a day at the spa together.
You can also try learning more about his interests to show him how much you care about him.
Sources
Articles on StyleCraze are backed by verified information from peer-reviewed and academic research papers, reputed organizations, research institutions, and medical associations to ensure accuracy and relevance. Read our editorial policy to learn more.
Sexting Among Married Couples: Who Is Doing It, and Are They More Satisfied?
https://www.ncbi.nlm.nih.gov/pmc/articles/PMC4642829/
The following two tabs change content below.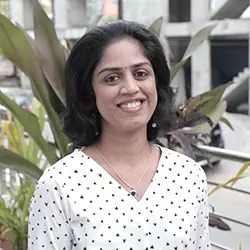 As Head Of Content Operations, Harini sets the tone and editorial direction for StyleCraze to deliver engaging, interesting, and authentic...
more