8 Simple Ways To Increase Height In Kids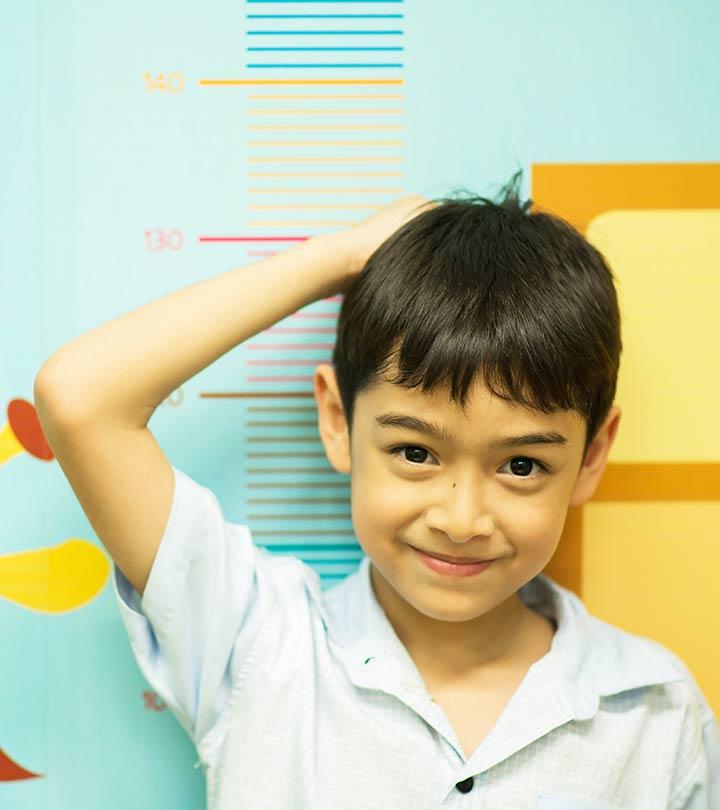 As parents, we all want our kids to grow up to be tall adults. In today's world, many kids are much taller than what their parents were during their childhood. However, there is a small percentage of kids who are not as tall as their peers. Concerned parents look for healthy ways to make sure that their kids grow taller. Healthy foods that promote growth and exercise are fantastic options as they do not require taking any so-called medicines to promote height in kids.
Therefore, it is an ideal time for you to begin with the practice so that your classmates don't hit the growth spurt while you lag behind.
How To Increase Height In Children
There is no secret for increasing height overnight. You may have seen the advertisements in newspapers and on television which claim to speed up height but believe me, most of them are bogus. They do not actually have any impact on the growth of human beings. Conversely, eating such non-prescription drugs can lead to several physical complications.
Hence, you should never take those advertisements seriously. It is still possible to increase height when you are young. Moreover, achieving the target in this area needs effort and patience. Here are some simple guidelines that truly work to increase the height of kids.
1. Balanced Diet For Overall Growth
The first step for acquiring height is eating a balanced diet. If you truly want to have an enviable height, you should keep aside the burgers, cola, and chips. Switch over to a healthy diet style in place of the junk foods. A balanced diet would make you stronger by every means. Combine your platters with all types of nutrients containing protein, carbohydrates and fat. You can eat all the things in moderation, but avoid all carbohydrates or fatty meals at a time.
As part of a healthy diet, add plenty of lean proteins. The list should include fresh poultry, meat, soy, fish and dairy products. These fresh proteins would help you in building muscles, strengthen bones and stimulate body growth. Try to stay away from simple carbohydrates such as cakes, pastry, pizza, sweets and soda. Eat adequate amounts of Vitamin D and calcium too. Green leafy vegetables, dairy products are good sources of calcium. Studies have shown that zinc stimulates body growth effectively. So, try to add zinc-rich foods like wheat germ, squash seeds, peanuts, crab and pumpkin into your daily food chart. Try to include every food to increase height in kids.
2. Stretching Exercises
Stretching is one of the most effective ways to increase your child's height. Simple exercises that involve stretching are a must. An exercise you can get your child to try is to stand against a wall with his back towards it. Ask him to raise his hands and stretch as far as he possibly can. The next step is to sit with his back against the wall on his toes and stretch the muscles in his leg. This can be repeated ten times every day.
Another fantastic stretching exercise is to get your child to sit on the floor with his legs apart as wide as possible. Let him bend his waist and stretch to touch his toes, about four times on each leg. This is a beneficial exercise as it helps in the elongation of his spine and improves his posture.
3. Hanging Exercises
Does your kid love hanging from bars at the playground and at home? Well, that's great! Hanging exercises are effective in elongating and straightening your child's spine. Pull-ups are a fantastic way to promote growth, so encourage your child to practice this regularly.
Chin-ups are also awesome growth-enhancing exercises that your child will love. Make sure that he practices every day for about 10 minutes.
4. Yoga
Yoga asanas such as Surya Namaskar are ideal in helping kids grow tall. The pose allows the body to stretch completely, encouraging growth in height. Make sure your child does simple breathing exercises before beginning.
Chakrasana is another great yoga exercise that will get your child to stretch his entire body. This involves lying flat on the back with legs apart. Get your child to bend his knees, touching his buttocks and bend his elbows so that his fingers touch his shoulders. The next step is to breathe in and push his body up to create a U, staying in this position for as long as he can.
5. Skipping
Skipping is an active that many kids love and it can be used as an exercise to promote your child's growth. As he skips, his body stretches and hence, he grows a few inches every time he performs this exercise.
6. Swimming
This is another great workout to make your child grow taller. It also helps him exercise his entire body, giving him strength and health.
7. Ankle Weights
This is another effective way to enhance your child's height. The sole purpose of this workout is to stretch the lower part of the body. The cartilage between your child's knees is stretched, making him taller. Make sure that small weights are used and increase them as your child grows older.
8. Jogging
There is no end to the benefits of jogging, even for adults. To make your child grow taller, encourage him to jog every day and accompany him so that it is a more enjoyable experience.
With these eight exercises, you can help your child grow taller and help him have a healthier outlook on life by being physically active!
The following two tabs change content below.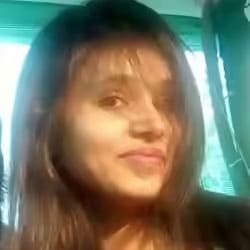 Jyotsana Rao is an engineering graduate from NIT, Nagpur, who discovered her love for writing during her undergraduate days. She is passionate about writing about everything related to beauty - makeup, fashion, hairstyles, skin care, or hair care. When this social media junkie isn't stalking the world of fashion and glamour, she loves spending her time traveling.