How To Lighten Your Hair Without Bleach At Home & Other Methods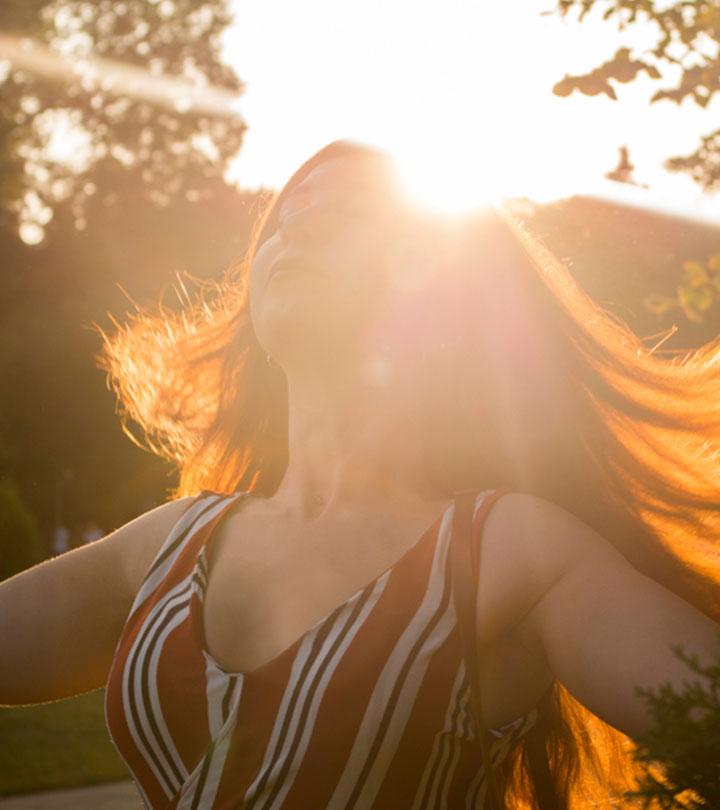 Do you want to give your hair a total makeover? If you would like to get a lighter color, you can try natural ingredients instead of bleach. But how to lighten your hair without bleach? Bleaches contain hydrogen peroxide and ammonia peroxide that may damage your tresses.
But here is the good news – they are not the only way to lighten your hair. This article explores different techniques to lighten your hair without bleach. Keep reading to know more.
How Does Bleaching Work?
The color of your skin and hair is determined by melanin pigments called eumelanin, pheomelanin, and neuromelanin (1). These pigments decide whether you will have light or dark hair. If you have naturally dark hair, bleaching can make it lighter.
Bleach contains oxidizing agents like hydrogen peroxide that penetrate the hair and break down the melanin granules to lighten the hair color (2). But this damages the protein content of the hair. Chemical processes like bleaching also makes the hair dry and brittle hair.
But there is no need to worry, as there are natural ways to bleach your hair without any damage. The process uses natural hair colorants that are gentle and safe on the hair. Let's take a look what they are in the following section.
Lightening The Hair Naturally At Home
Cinnamon: Cinnamon has skin lightening properties (3). Cinnamon contains vitamins A and C, which are used as lightening agents (4). This suggests that it may also help lighten hair color.
Salt: Anecdotal evidence suggests that salt can be used to lighten the hair. Sodium chloride can help break the melanin pigments and lighten the hair color.
Swimming: Research shows that chlorine can impact hair color, especially in the presence of UV light (5).
Sunlight: You have probably noticed that your hair color becomes lighter in the sun. This happens because UV rays boost free radical production in the hair, causing a reduction in melanin production. The more you are outdoors, under the sun, the lighter your hair will become.
Honey: Honey contains glucose oxidase, which produces hydrogen peroxide (6). Hydrogen peroxide is an oxidizing agent used in bleach. This suggests that honey can be used to lighten the hair.
Lemon: Lemon juice acts as a natural hair lightener by reducing melanin pigmentation (7). It is acidic and contains vitamin C, which penetrates the hair and oxidizes the hair color.
Vitamin C: Vitamin C, also known as ascorbic acid, is used in hair dyes. Ascorbic acid oxidizes the hair pigmentation and lightens the hair color.
Vinegar: Apple cider vinegar helps lighten hair color to a yellow or blond shade (8). Anecdotal evidence suggests that using any type of vinegar with honey, lemon, or chamomile can lighten the hair.
Rhubarb: Rhubarb root contains oxalic acid, which can make the hair light brown or blonde (9). It can also prolong the life of your colored hair. Rhubarb used with honey and chamomile imparts a golden hue the hair (10).
Chamomile:  Chamomile is a commonly used natural hair lightener. It boosts light reflection and leaves the hair with a yellow hue (11).
Baking Soda: Anecdotal evidence suggests that using baking soda or toothpaste containing baking soda can help lighten the hair.
Green Tea: Green tea contains polyphenolic compounds, including epigallocatechin-3-gallate. EGCG acts as a tyrosinase inhibitor, which affects melanin biosynthesis (12). It also has antioxidant properties that affect melanin production. Thus, green tea can help lighten your hair naturally.
Licorice Extract: Glabridin is a compound found in licorice extract that helps reduce melanin pigmentation in the skin (12). Similarly, it may also be effective in lightening hair color. However, there is no scientific backing for this method.
Aloe Vera: Aloe vera contains aloesin, which is a bioactive compound. Aloesin inhibits enzyme activity in melanin biosynthesis, which limits melanin production (12).
Grapeseed: Grapeseed contains polyphenols like proanthocyanidins and procyanidins that may lighten melanin of the hair.
Here's how you can use different ingredients to lighten your hair at home.
How To Lighten The Hair At Home Without Using Bleach
1. Lemon Juice
Prep Time: 2 minutes
Processing Time: 2 hours
How Often: Once a week 
You Will Need
Fresh lemon juice – 1 cup
Warm water for normal hair
Conditioner for dry hair – 1/4 cup
Procedure
Mix all the ingredients in a bowl.
If you have dry hair, opt for the conditioner instead of water.
Apply the blend to your hair thoroughly.
Sit under the sun for 2 hours.
Shampoo and condition your hair.
2. Apple Cider Vinegar And Honey
Prep Time: 2 minutes
Processing Time: Overnight
How Often: Once a week
You Will Need
Apple cider vinegar – 1 cup
Honey – 1/2 cup
Olive oil – 1-2 tablespoons
A towel
Procedure
Mix all the ingredients in a bowl to form a smooth paste.
Apply the paste thoroughly to your hair.
Wrap your hair with a towel and leave it overnight.
Shampoo and condition your hair the next day.
For more DIY hair lightening remedies, check out this article.
The next section lists the ways to lighten your hair without using bleaching agents. Keep scrolling!
What Are The Different Techniques To Lighten The Hair?
Color Erasers: Color erasers remove unwanted brassiness and help lighten your hair. They do not contain any bleaching agents. Over a period of multiple processes, your hair becomes lighter.
Natural Remedies: You can use natural remedies like green tea, vinegar, and baking soda to lighten your hair naturally. Use these ingredients over a period for effective results.
Sun And Swimming: The chlorine in swimming pools and the UV rays lighten your hair color. Exposing your hair to the sun and swimming regularly can lighten your hair gradually.
Hydrogen Peroxide: Adding hydrogen peroxide to your hair products or masks may help lighten your hair. But consult a doctor before using this ingredient as an overdose of hydrogen peroxide may cause adverse effects.
Is It Possible To Lighten The Hair Without Bleach?
Yes. You can lighten your hair without using bleach in many ways, but they are not permanent solutions. The alternatives mentioned above to bleach the hair require regular upkeep. They will not lighten your hair instantly, and you need to use them frequently for substantial results.
Key Takeaways
Bleaching your hair requires the use of oxidizing agents such as hydrogen peroxide that can break down the melanin granules in your hair and make your hair dry and brittle.
Instead, you can use natural ingredients such as cinnamon, green tea, lemon, or vinegar to naturally lighten your hair.
Using color erasers and exposing your hair to the sun are some of the different techniques to lighten your hair.
To recap, you need to use bleaching agents to lighten dark hair. However, these agents cause more damage than you can imagine. Your hair becomes weaker and more susceptible to breakage, split ends, and lifelessness. It also gains a rough or coarse texture. To avoid these side effects, you can opt for natural remedies that help you lighten your hair without bleach. Some natural ingredients, such as lemon and baking soda, have skin lightening properties that may reduce the melanin in your hair. While these remedies do work, they won't be as powerful as bleach. You will need to use these remedies consistently to see some effective results. But they are harmless and a safer alternative to chemical-filled bleaching products.
Frequently Asked Questions
How do I bleach my hair with baking soda without peroxide?
You can use water with baking soda instead of hydrogen peroxide to bleach hair. Just add enough water to baking soda to achieve a medium-thick consistency. Then, gently massage the paste on your hair. Allow the mixture to sit for 15 to 20 minutes. Rinse off.
How does lemon juice in hair actually work?
When exposed to the sun, the citric acid in lemon juice accelerates the bleaching process, giving you lighter tone hair.
Can I go blonde without bleach?
Yes. You can use a high-lift dye or permanent hair dye to get blonde hair color at the salon or use various DIY methods mentioned in the article above.
Sources
Articles on StyleCraze are backed by verified information from peer-reviewed and academic research papers, reputed organizations, research institutions, and medical associations to ensure accuracy and relevance. Check out our
editorial policy
for further details.
The following two tabs change content below.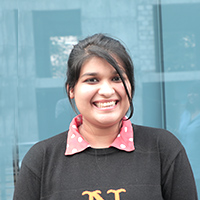 Anjali specializes in hairstyles and hair and skin care and has written over 200 articles in these domains. Her philosophy...
more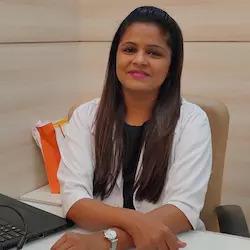 Dr. Shruti Chavan is a consulting dermatologist at Dr.Sheth's Skin and Hair Clinic since 6 years. She is a co-committee...
more