How To Lower High Blood Pressure Using Reflexology?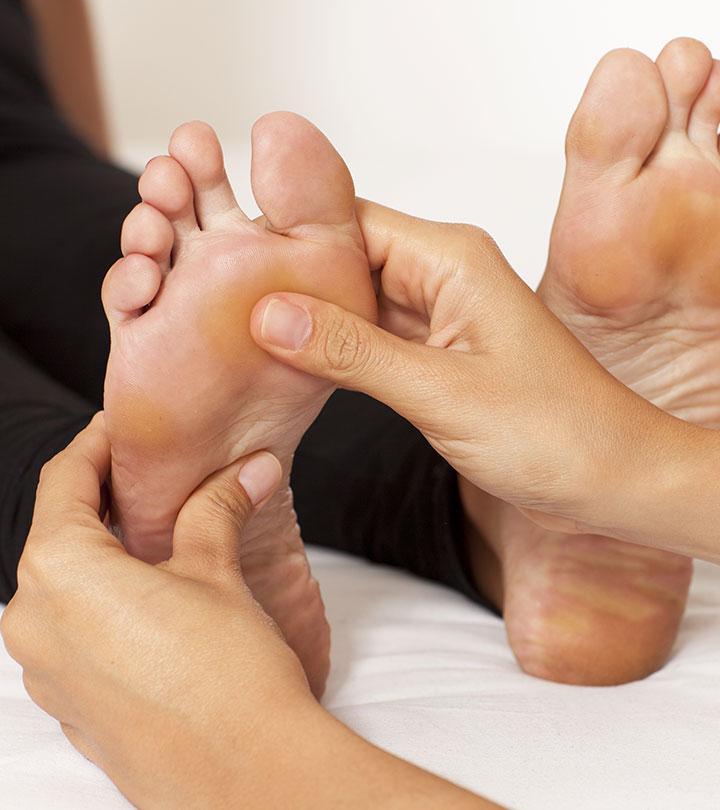 Did you know that it is possible to lower your blood pressure without any medication? Yes, reflexology can help in decreasing high blood pressure. It also comes with other benefits, including reducing stress and anxiety, boosting blood flow, eliminating pain and amplifying your body's ability to heal itself.
Coming to high blood pressure, it is a condition you can't take lightly. But fret not! As there is foot reflexology that can help you lower high blood pressure levels.
Interested in knowing more about reflexology and high blood pressure? Read on!
Reflexology For High Blood Pressure:
According to experts, it is always best to begin reflexology treatment for high blood pressure by massaging all the seven endocrine glands, which control the metabolic system in its entirety. Next, the massage should move on to the disease-causing organ, and then the organ that is affected by the disease. The seven endocrine glands are:
Adrenal gland
Pituitary gland
Pancreas gland
Pineal gland
Thymus gland
Thyroid and parathyroid gland
Varies (for women) or Testes (for men)
It is important to make sure that the adrenal gland is given special attention as it is responsible for the feelings of anxiety and stress. Reflexology massage will help in keeping it calm, which in turn helps in controlling variations in blood pressure levels due to stress. The reflex areas of the kidney, liver, heart and lungs should be massaged as well (1). If you experience any numbness or pain in these areas, the focus of the massage should be kept on them. Lastly, massaging the reflex points of the brain and eye can prevent high blood pressure in the long run, and can also protect the organ that could be affected by this condition.
How Does Reflexology Work?
High blood pressure does not occur randomly and always has a root cause. When you find that your blood pressure has increased, it means your body is trying to tell you something. The message is probably that your health is not at its best. It is important that you listen to your body and provide it with what it needs so that you can improve your overall health.
Medication works to lower blood pressure, but it does not treat the root cause of the condition, which is obviously very important. Drugs help in keeping your blood pressure within the normal range and minimize the risk of damage to various organs in your body. However, they are not a cure. While it is important for you to continue with the medication prescribed by your physician, you can supplement the treatment with reflexology. Using a natural treatment like reflexology can help in addressing the root cause and effectively treat high blood pressure.
Reflexology helps in stimulating the overall blood circulation in your body (2). When your heart and other organs related to it are targeted with this natural treatment, your blood pressure can be reduced significantly. The area of the feet in which the heart reflex is located is right under your big toes while the kidney's reflex point is right at the center of each foot. Reflexologists target these areas, and others, to help treat high blood pressure and prevent the health risks that come with it (3).
[ Read: Stop Nausea With Reflexology ]
Is Reflexology Safe?
Reflexology is safe for the treatment of high blood pressure. However, there are certain people who should avoid reflexology for blood pressure.
If you have active gout in your foot, unhealed wounds or healing or recent fractures, you should keep away from reflexology.
If you have osteoarthritis that is affecting your foot or ankle, or other severe problems with circulation in your feet or legs, consult your doctor before you start reflexology.
If you are pregnant, you should practice caution and consult your doctor before you start reflexology, as there have been reports that rigorous foot stimulation may cause the uterus to contract.
If your blood pressure is high, reflexology is an effective natural treatment that you should definitely consider. Apart from helping to lower your blood pressure, it will provide you with many other benefits that will have a positive impact on your overall health and well-being.
Have you ever tried reflexology for high blood pressure? How has it helped you? Let us know by commenting in the box below!
Recommended Articles:
The following two tabs change content below.

Latest posts by Renold Rajan (see all)

Renold Rajan
A software engineer by profession, I have always harboured an interest in literature, movies and theatre! Through this portal I wish to share with readers my ideas and crafty tips that are sure to come handy in day to day life!