How To Make An Oatmeal Bath And What Are Its Benefits?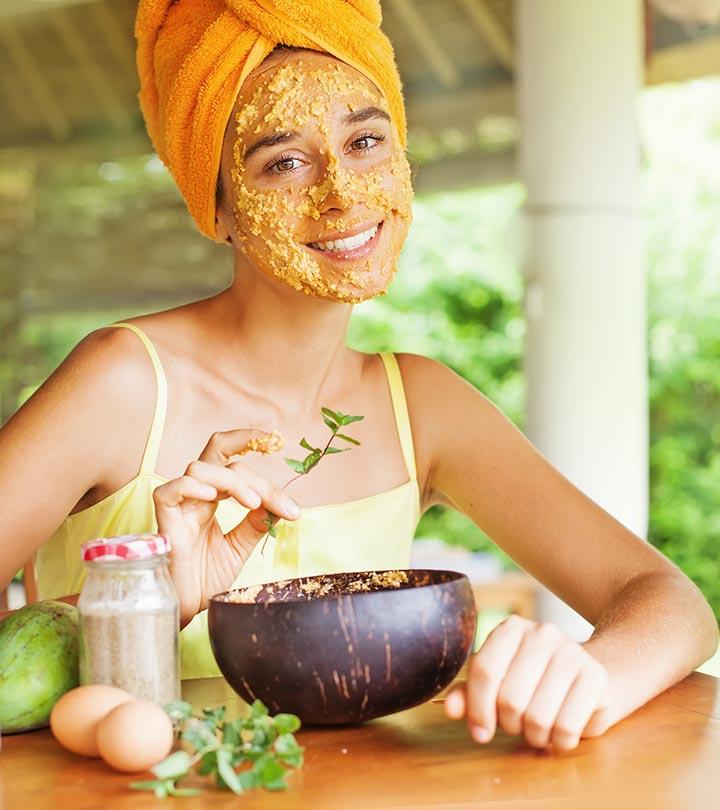 We usually start our day with oatmeal in the morning. But, it works in more ways than one. Confused? Let me explain. This fiber-rich food that fills your breakfast bowls is also a natural exfoliant that is great for your skin. So, the next time your mother chases you with a bowl full of this goodness, trust her! Curious to know more about this unassuming ingredient? Read on to find out.
What Is Oatmeal Bath?
Oatmeal bath is a home remedy for many skin conditions (1). It has been around for over a century. It is known to have natural skin healing and soothing properties.
Oatmeal is rich in calcium, magnesium, vitamin A, and vitamin B6. The avenanthramides and phenols found in this food have anti-inflammatory properties that help treat extreme skin conditions (2).
So, soaking in the goodness of oatmeal is a great way to calm your nerves and soothe inflamed skin.
There is more than one way to make an oatmeal bath depending on what you are looking for. Scroll down to the next section to check them all out!
How To Make An Oatmeal Bath
1. Using A Sock, Muslin Cloth, Or Pantyhose
For sensitive skin conditions, like eczema and psoriasis, it's better to use a sock filled with oats.
Stuff a sock, muslin cloth, or pantyhose with half a cup of old fashioned oats. Tie it to avoid spilling.
Draw water in the bathtub and dip the sock in it a few times. Remove the sock within a few seconds each time.
Make sure the oats do not get too soggy.
Soak in the bathtub and use the oats-filled sock to gently exfoliate your body.
If you have a skin condition like eczema, psoriasis, or extremely parched skin, pay special attention to that area.
You can follow this routine any number of times in a week.
2. Adding Oatmeal Powder To The Bath
Grind a bowl full of oats into a powder using a spice grinder or a blender.
Make sure that it is ground into a fine powder because it needs to mix with water and not settle at the bottom of the bathtub.
Draw a warm bath and add a cup of the oatmeal powder to it.
Stir the water with your hand to dissolve the oatmeal completely.
If the consistency of the powder is right, the water will turn white in a few minutes.
At this point, you can add an essential oil, Epsom salt, or a bath bomb if you want to pamper yourself.
Soak in the tub for 20-25 minutes.
Rinse and pat dry with a towel.
Follow up with a nourishing moisturizer to complete the process.
3. Oatmeal Scrub
If you do not have a skin condition and want to use oatmeal to exfoliate your skin, here's how you can do it:
Mix half a cup of steel-cut oats with a few tablespoons of lukewarm water.
Blend the mixture thoroughly, but make sure it's not very runny.
Rub this mixture over one small area at a time and gently massage your body.
Do this for a few minutes before rinsing it off.
Pat yourself dry with a towel and follow up with a moisturizer.
Oatmeal bath offers a ton of benefits for your skin that you can check out in the next section.
What Are The Benefits Of Oatmeal Bath?
1. Soothes Dry Skin Conditions
Oats have natural exfoliating and soothing properties. Extreme dryness and flaky skin can lead to intense itching and discomfort. Oatmeal softens dry skin, reduces redness and inflammation by creating an invisible layer on the surface, and prevents the condition from flaring up.
2. Soothes Diaper Rashes
An oatmeal bath can relieve the redness and soreness on your baby's bum caused by prolonged use of diapers. Use the sock method to gently pat the area with the oatmeal bath. It is a safe alternative to diaper rash cream and a great chemical-free remedy.
3. Soothes Sunburn
Soak in an oatmeal bath after you come back from a beach vacation. Oatmeal is gentle on the skin and a great way to treat sunburn.
4. Improves Blood Circulation
You can scrub and massage oatmeal all over your body for a few minutes to improve blood circulation and gently scrape off the dead skin cells accumulated on the surface of your skin.
5. Can Be Used As A Body Wash
Dermatologists recommend taking a colloidal oatmeal bath daily if you have extremely sensitive skin. Since store-bought body washes contain harsh chemicals, using oatmeal baths (either DIY or store-bought) can do wonders for your skin.
Oatmeal bath can help solve a number of skin issues. Scroll down to find out which ones they are!
Skin Conditions Soothed By Oatmeal Bath
Oatmeal helps soothe any skin condition that causes irritation, dryness, flaking, and parched skin. Apart from these, there are some other skin problems that oatmeal helps you deal with:
Baby acne
Chickenpox
Anal itching or diaper rash in kids
Eczema
Insect or mosquito bites
Sunburn
Shingles
Oatmeal is absolutely harmless. However, if you are using it for the first time (on yourself or on your child), make sure you do a patch test. Do you have any more questions about oatmeal bath? Let us know by dropping a message in the comments section below.
Expert's Answers For Readers' Questions
Can oatmeal stop itching?
Oatmeal cannot put an end to the itching caused by an internal skin condition. It can temporarily reduce the itching sensation, soothe your skin, and remove the flaky patches that are causing discomfort.
Do you need to rinse off after an oatmeal bath?
Yes, you need to rinse yourself with clean water and gently pat your skin dry with a towel (not rigorously). An oatmeal bath leaves behind a thin, almost invisible white film that can also benefit your skin.
How long do you need to soak in an oatmeal bath?
Soak in an oatmeal bath for about 15-30 minutes or until the water gets cold.
References
"Colloidal oatmeal: history, chemistry and clinical properties." Journal of Drugs in Dermatology, US National Library of Medicine.
"Mechanism of action and clinical benefits of colloidal oatmeal…" Journal of Drugs in Dermatology, US National Library of Medicine.
Recommended Articles:
The following two tabs change content below.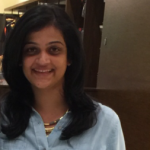 Latest posts by Pratima Ati (see all)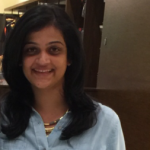 Pratima Ati
After working in Marketing and Business Development for a few years, Pratima Ati jumped ship to pursue two things she loved – fashion and writing. She's now a full-time Fashion & Lifestyle writer and has never looked back ever since. She sleeps early, reads often, and when she can't, she finally gives a closure to all the characters living in her drafts. Sometimes, they pass off as poetry too! That, and her training in Indian classical music and playing (learning) the veena keep her sane, civil, and bearable.