How To Make Grape Face Mask At Home?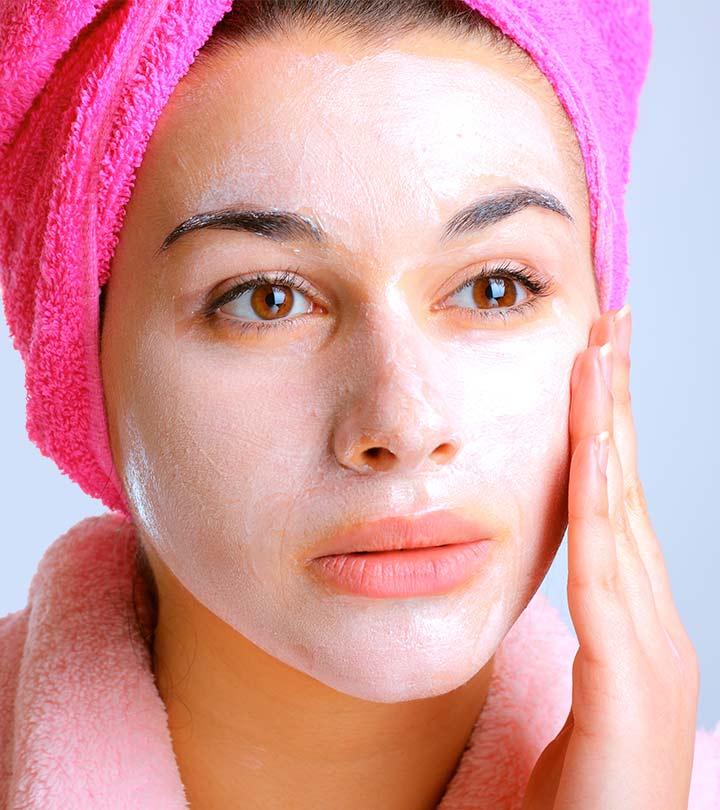 Are you looking for a great fruit face mask to give you radiant skin? Then you must try grape face mask. This face mask not only makes your skin vibrant and supple, but also is very healthy to your skin.
Are you interested in knowing more? Keep reading!
Grapes – An Overview:
Grapes, the red variety, in particular, come with loads of beauty and health benefits as they are rich in vitamins, minerals and antioxidants like flavonoids, tannins and resveratrol (1). They are wonderfully effective in fighting free radicals and help in maintaining youthful and glowing skin. Grapes also contain amino acids that help in skin renewal.
This amazing fruit can be applied to the skin as it protects your skin against sun damage, prevents wrinkles, improves skin elasticity and works as an excellent skin cleanser for all skin types. It is also rich in alpha hydroxyl acids, which help in preventing and curing acne. With so many beauty benefits, you definitely should try out this face mask today!
[ Read: How To Make Pomegranate Face Mask At Home ]
How To Make Your Own Grape Face Mask:
Grape juice or mashed grapes can be used when you want to use this super fruit in recipes for skin care. Do not think about buying face masks made of grapes from stores as you can easily make your own at home. The recipes are simple, and since you use fresh grapes or grape juice, you get all the natural goodness in its purest form.
Here is a look at some recipes that you can try out to make your very own grape face mask:
Recipe #1:
This recipe has grapes and kiwi. Kiwi is rich in antioxidants as well as vitamins C, E and K. Its black seeds also contain Omega 3 oils, which can do wonders for your skin. When you blend grapes and kiwi together, you get a fantastic face mask that will give you radiant, healthy skin.
All you need to do is:
Take a few grapes and mash them so that you get the pulp out.
Take an equal amount of kiwi with the black seeds.
Mix the two well.
You can add yogurt to the mix if you like.
Apply the face mask to clean skin and leave it on for 20 minutes. Rinse it off with lukewarm water. Your skin will look and feel fresh and radiant!
[ Read: Ways To Prepare Chamomile Face Mask At Home ]
Recipe #2:
This recipe requires grapes and apple. Both fruits are rich in antioxidants, so you get a bonus antioxidant action that fights free radicals.
All you need to do is:
Take a couple of pieces of apple and make a paste.
Add a few grapes and mash until you get the pulp.
Mix well until both fruits are properly blended.
Apply the face mask to well-cleansed skin and leave it on for 30 minutes. Rinse off thoroughly. You will get bright and clean skin when you use this face mask regularly.
Recipe #3:
For this face mask recipe, you will need grapes and strawberry. Strawberries contain salicylic acid while grapes have alpha hydroxyl acids. These two are great for skin that is dull and lifeless.
All you need to do is:
Mash a strawberry that has been cut into pieces.
Add a few grapes and mash until it becomes pulpy.
Mix the two fruits together until they are well-blended.
You can add a teaspoon of honey if you wish.
[ Read: Homemade Collagen Face Packs ]
Apply the mask to your face and neck. Leave it on for 20 minutes and then rinse off with lukewarm water. You will get visible results. Your skin will look bright and radiant all day long!
You can combine grapes with almost anything to make a face mask and use it. Yogurt works very well on the skin when used with grapes. You can also use it with orange juice, plain flour, grape seed oil, milk, etc. To treat acne, use wheat flour and baking soda with grapes to make a paste and use it regularly. It works wonders on oily skin. A grape face mask made with yogurt helps in healing sunburns while adding honey keeps your skin moisturized and youthful.
A grape face mask is the secret to healthy skin. It is easy to make and comes with many benefits for your skin. Apart from using it as a mask, remember to eat lots of grapes regularly to absorb all the nutrients it contains so that you can have beautiful skin and a healthy body!
Tell us how this post has helped you. You can comment in the box below.
Recommended Articles:
The following two tabs change content below.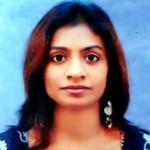 Latest posts by Maanasi Radhakrishnan (see all)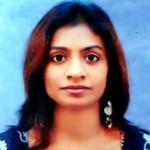 Maanasi Radhakrishnan
I have been an ardent book lover since childhood. I have always had a penchant to writing, and enjoy simplifying the most complex of ho-hum subjects and making them interesting reads!When not writing, I also enjoy travelling, and particularly wish to trot the globe someday!