How To Make Your Lips Look Bigger – Tips And Tricks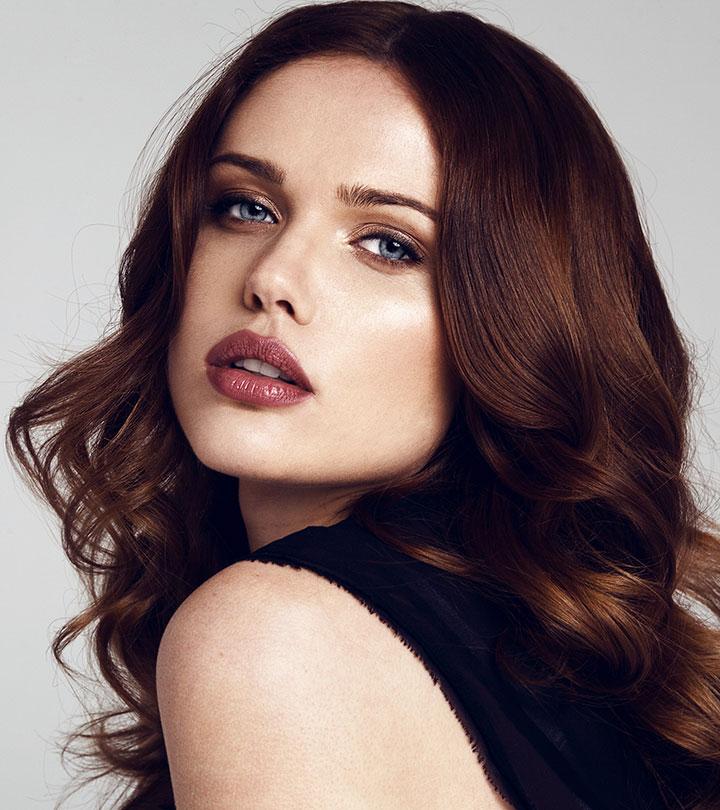 A perfect pout can make you look gorgeous, which is especially true if you have fuller lips to show off. But, how can you make your lips look bigger if you have thin lips? If you believe that lip fillers and overpriced lip kits are your only options, you are mistaken because you can make your pout look more luscious without undergoing these invasive treatments and unnecessary makeup products that just don't work.
Yes, there are various non-surgical methods for achieving plump lips. In this article, we have discussed all of them. Keep reading to know more.
How To Make Your Lips Look Bigger?
You can try several tips and tricks to make your lips look bigger. Here are some worth considering:
You do not want your lips to look flaky and lifeless due to the dead skin cells, do you? Exfoliating your lips can reduce flakiness and dead cells efficiently. The process of exfoliation will also help plump up your lips and give them a fuller appearance.
You can use a homemade scrub made of sugar and coconut oil. This scrub can effectively exfoliate and remove dead skin.
Here is what you need to do:
Ingredients
 Sugar – 2 teaspoons
 Coconut oil – 1 teaspoon
Procedure
 Mix sugar and coconut oil in a glass bowl. You can use regular sugar or opt for organic or brown sugar.
 Apply the mixture to your lips with gentle pressure.
 Massage in a circular motion for 1 to 2 minutes to get rid of dead skin cells.
 Wipe using a piece of soft cloth.
The skin on the lips cannot retain high water content (1). Lips tend to get dehydrated faster, and this also can impact their plump look. Hence, drink plenty of water to maintain the soft, plump, and hydrated look of your lips. You also must protect your lips from sun damage. Applying plain petroleum jelly to your lips may seal moisture and also offer sun protection. While this trick may not make your lips bigger physically, it can make them appear fuller and healthier.
Sometimes, a simple makeup trick can go a long way to make your lips look bigger. Apply a small amount of concealer and dab your lips with it. Trace your lips using a lip liner. The trick is to draw this outline a little outside your natural lip line. This will help make your lips appear bigger.
The final step is to fill in your lips with a lipstick that matches the color of your lip liner.
You can lend your lips a seemingly fuller appearance instead of making them bigger. Creating this illusion is easier with smooth and healthy lips. Begin by filling your lips with lipstick. Touch up the center of your upper and lower lips with a small amount of shimmering eye shadow. This will help draw the light to the center of your lips and make them appear more dimensional and fuller. You can replace the highlighter with clear lip gloss if you want to make your lips look bigger in a subtle way.
The philtrum is the bow-shaped area in the middle of your upper lip. You can apply a small amount of highlighter to this part of your upper lip to make your lips look fuller and bigger. Also apply a small amount of matte bronze just under your lower lip so that it is placed above your chin. This will form an illusion of lifted lips.
This makeup tip effectively transforms your lips and lends them a lifted look that makes them appear bigger.
Lip plumpers are products that can make your lips look plumper and fuller than usual. These products are specifically formulated to swell your lips without the need to go for a surgical procedure.
The component list of lip plumpers includes ingredients that can irritate your lips mildly and cause them to swell with a tingling sensation. These lip plumpers serve to enlarge lips and increase their volume temporarily.
However, their effect starts wearing off in a couple of hours (2). You can use them as and when you want and do not have to worry about making any permanent changes to your lips
Dermal fillers can augment the appearance of your lips, increase their volume, and enhance your facial features. This treatment makes use of a hyaluronic acid-based injectable gel (3).
It is a painless cosmetic treatment wherein the gel is injected into your lips. It is a minimally invasive procedure. This treatment is temporary whose effect does not last beyond a few months (4), (5). You can expect the dermal fillers to last anywhere between 6 to 18 months.
The FDA recognizes dermal fillers as safe (4).
Apart from these tips and professional treatment options, you also can make your lips appear bigger through facial exercise.
What Exercises Can Make Your Lips Appear Bigger?
Your face begins to suffer a sub-structural loss of muscle and fat with age. It also may experience skin laxity and sun damage (6). Blood circulation may also decrease significantly. These factors impact your lips and make them look thinner (7).
Facial exercises can help you attain a youthful look. They can make your upper and lower cheeks look fuller and your skin firmer (8). Regular facial exercise can stimulate the muscles surrounding your mouth and enhance blood circulation. This can lead to increased collagen production and potentially help your lips attain a plumper, fuller look. While the scientific evidence backing this claim is not robust, these exercises will certainly not hurt you.
Whistling is one of the most straightforward exercises that can perform. You make your lip and facial muscles contort and maintain a pout-like posture as you whistle. Doing this regularly a few times every day can enhance your pout. You may even feel some tension in the area surrounding your lips. This can mean that your muscles are getting engaged in the activity.
Keeping your lips pursed is another facial exercise that you can try. Just pucker up your lips as if you are about to kiss and hold that position for the about 10 to 15 seconds. You need to repeat this 10 times. Do this exercise thrice a day.
 Moving Lips From Left To Right
Close your mouth and hold your lips together. Move them from left to right, and vice versa. Do this 10 times on each side. Repeat this exercise 4 to 5 times a day to add volume to your lips.
Lip fillers and lip kits are not the only ways to make your lips look bigger. There are other simple tips and hacks that help you achieve fuller and bigger lips instead of these cosmetic procedures. For example, you can overline your lips and fill them in with lipsticks and create an illusion of fuller lips. Home remedies like hydrating and exfoliating will also help you achieve plumper and healthier lips. You may also try facial exercises and whistling to add volume to your lips. Start following these tips and hacks to improve your lip volume and appearance without spending a lot on cosmetic procedures.
Key Takeaways
Age, sun damage, and losing skin laxity make the lips thinner.
Many non-surgical methods can help provide fuller lips. These are easy to follow and painless.
There are a few exercises that can give your lips a plumper look.
FAQs
Do lips become thinner with age?
Yes, lips begin to lose their volume with age. This happens due to a loss of collagen as well as other age-related changes.
Is it necessary to touch-up dermal fillers?
Dermal fillers are a temporary way to enhance your lip volume. You can go for touch-ups once every 6 months or 1 year if you want to maintain the voluminous look of your lips.
References:
Articles on StyleCraze are backed by verified information from peer-reviewed and academic research papers, reputed organizations, research institutions, and medical associations to ensure accuracy and relevance. Read our editorial policy to learn more.
The following two tabs change content below.