Everything You Need To Know About Permed Hair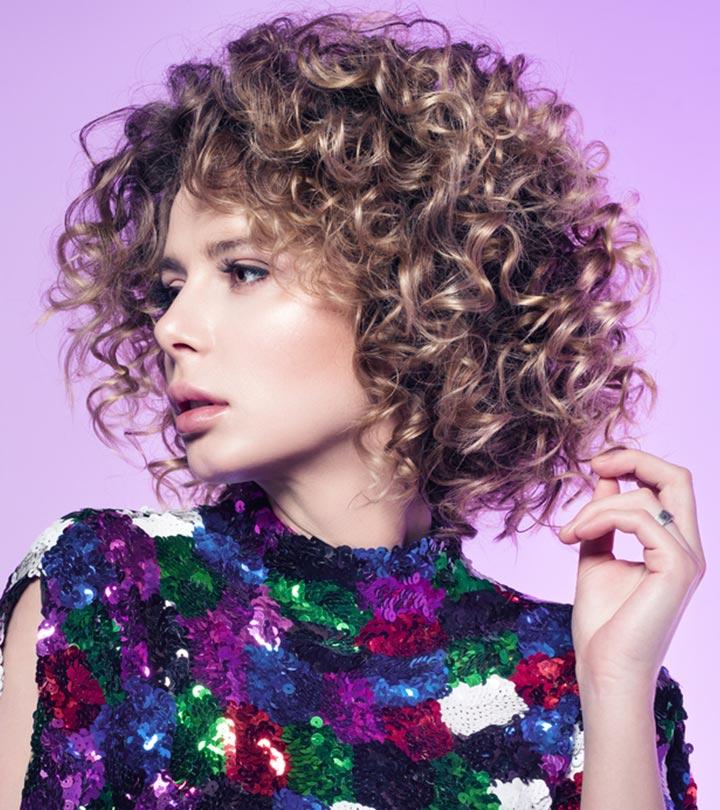 The 80s have made a massive comeback! And so have the symbolic voluminous and bouncy curls. If you have straight hair that does not hold curls for long, try perming your hair. Not just any perm, but the "modern-day perm," which allows you to choose the type of curls you want – loose, wavy, or coiled. Here's everything you need to know about perming the hair to add volume, bounce, and life to it. Swipe up!
What Is Hair Perming?
Hair perming is a technique that alters the hair texture using chemicals. Perming adds volume and bounce to the hair. There are various types of perms, ranging from wavy to tightly coiled. But before you perm, consult a stylist to know which perm type would suit your face, haircut, and lifestyle.
How is modern perm different from traditional perm? Scroll down to find out.
How Is Modern Perm Different?
Instead of plastic rods, fabric, rollers, or even fingers are used to create various types of curls in modern perm. It enhances your naturally wavy hair, gets curls at the ends, wavy perm, or coiled hair instead of just traditional tight coils or springs.
What kind of hair type is a perm best suited for? Find out in the following section.
What Hair Texture Is Perfect For Perming?
Straight or wavy hair type is perfect for perming. You can either enhance your naturally wavy hair and add definition and volume or curl your straight hair. Long rods are used to create lift and volume from the hair roots to the ends. If you have straight hair that does not hold curls, choose any other type of hair texture (wavy, beach waves, loose curls, coiled, and Afro) to add body and bounce.
While the right kind of perm can amp up your hair game, the wrong kind can be devastating. Let's look at the various types of curls you can choose from if you want to perm your hair.
Different Types Of Perms You Can Choose
Body Wave Perm – If you love loose, tousled, and mermaid-like beach waves, opt for a body wave perm. Your stylist will use long sponge rods to create the "back-from-the-beach" wavy hair without spritzing salt water to add a beachy texture.
Spot Perm – Do you like to sport curls only at certain sections of your hair? Go for spot perm. Perm fiber or sponge rods are strategically placed on specific sections of the hair to create this kind of perm.
Stack Perm – If you have mid-length hair and want to boost volume, stack perm is the way to go. The curls start from the middle of the hair and cascade down to the ends. Sponge rods or fiber will be placed from the mid-length of the hair to create a stack perm.
Multi-Textured Perm – Want to try various curl patterns in one go? Say hello to multi-textured perm. It looks amazing on short hair and creates a stylish, messy, gender-inclusive look.
Root Perm – If you have fine hair that needs volume, lift, body, and bounce – root perm is your calling. This perm type creates wavy or broad loose curls from the roots to the tips.
Spiral Perm – If you want to rock the 80s curls, a spiral perm can make that happen. From telephone wire to Afro coils – just let your hairstylist know, and you can have a head full of fun, bouncy coils.
Pin-Curl Perm – Pin-curl perm helps you get that natural, effortlessly styled look. It is suitable for people with fine and thin hair. This perm type adds volume and lift to the hair without being too loud.
Note: Discuss with your hairstylist to understand which perm will suit your lifestyle, haircut, and face shape.
Now, the question is, will perming cause hair damage? Scroll down to find out.
Does Perming Cause Hair Damage?
Perming uses chemicals to alter the hair texture, which may cause hair damage. It also depends on whether your hair is color-treated and pre-processed. The hair can get damaged if the wrong treatment is used for the wrong hair type. For example, if your hair is virgin and perm chemical for color-treated hair is used, it can damage your hair.
Note: Get your perming done by a professional to avoid hair damage. This will protect your hair and prevent you from spending on hair restoration treatments.
You must take good care of your permed hair to minimize damage. Here are a few ways to take proper care of your perms.
How To Take Care Of Permed Hair
Protect Your Hair From The Sun – Chemically-treated hair can be photo-sensitive and brittle. Wear a hat or use a leave-in conditioner with zinc oxide to protect your hair from sun damage.
Use Shampoo For Curly Hair – There are several products specifically designed for textured hair. Use strengthening or clarifying shampoos to fortify the hair, cleanse the scalp, and prevent the unraveling of the curls.
Use A Conditioner – Perming can dry out the hair strands. To prevent this, use a conditioner to keep your hair nourished, hydrated, and shiny.
Use Permed Hair Care Products – Permed hair care products contain keratin, collagen, silk protein, and aloe vera that protect the curls, keeping them long-lasting, moisturized, and healthy.
–If you are wondering whether you should perm your hair on your own at home or not, keep scrolling for the answer.
Should You Perm Your Hair At Home?
No, you should not perm your hair at home. Experimenting at home to get the curls you desire may seem cost-effective and tempting. But perming is a technique that gives the best results when done by experts.
In A Nutshell
Perming is a great way to achieve semi-permanent curls of various kinds. Once you are done with the process, you do not have to heat style your hair to add body. Try the kind of perm that is best suited for you, and use curly hair care products to keep it healthy. So, what are you waiting for? Just perm it!
Frequently Asked Questions
How long does perm stay?
Perm can last for about 4-6 months.
Can you perm and dye your hair at the same time?
Yes, you can perm and dye your hair at the same time if you are in a hurry. However, virgin hair (hair that has never been colored) is ideal for perming. Color-treated hair is brittle, and perming chemicals may make it weaker.
How to style permed hair?
You can use a diffuser or a curling iron to style permed hair. However, the heat setting should not be more than 300° F.
Does the hair length matter for perming hair?
Yes, the hair length matters. Your hair should be long enough to be wrapped around the sponge or fabric to create spring, coils, waves, or loose curls.
Can you dye permed hair?
Yes, you may dye permed hair. Consult your hairstylist to know which hair dye and technique should be best for your permed hair.
Can you perm curly hair?
Yes, you can perm curly hair into straight or wavy, relaxed hair.
Recommended Articles
The following two tabs change content below.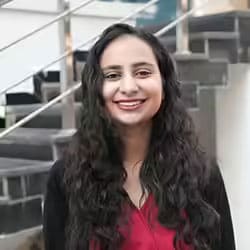 Arshiya Syeda is an editor and certified counselor. Ever the lover of the written word, she served on the editorial boards of her school and college newsletters. Writing articles on hairstyles, hair care, and nutrition helped her combine her love for reading, writing, and research. As an editor, she helps her team members deliver polished and meticulously researched content. Arshiya is fluent in English, Urdu, and Hindi and aims to become a multilinguist by learning German and teaching herself American Sign Language (ASL).