How To Remove Facial Scars Naturally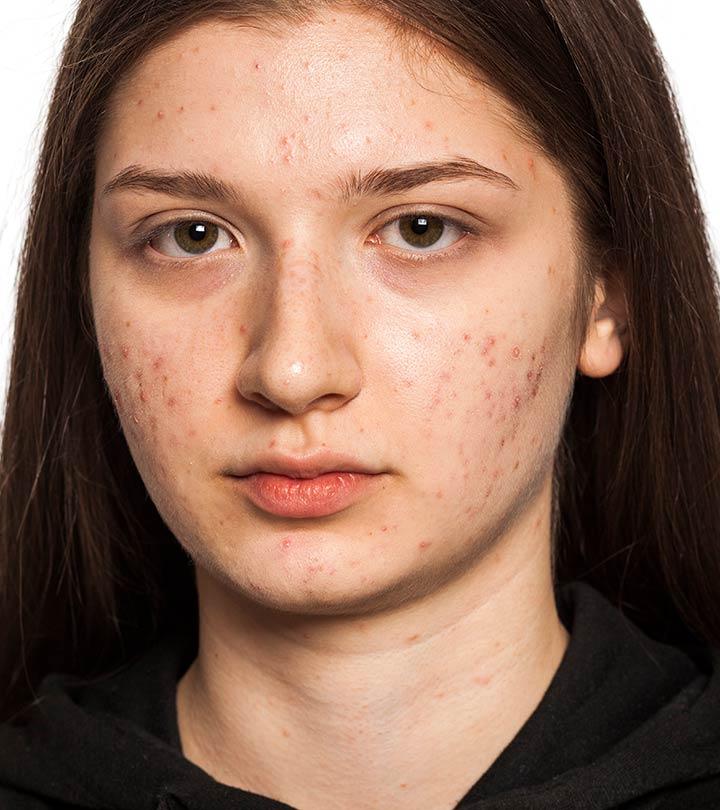 They say, "wear your scars with pride" because it's a sign that you survived. True! But not for everyone. Flaunting a scar with pride can get difficult for most of us, especially when it is on the face. It can make us feel conscious about our appearance. While you may not be able to get rid of the scar completely, you can reduce its appearance. In this article, we have listed 10 effective home remedies that can help fade away scars with time. But before that, let's try to understand the science behind scars.
Scars: What Are They And What Are Their Types?
A scar is proof that your skin is healing. Your skin develops a scar following an injury. The skin has three layers – the epidermis (the topmost layer), the dermis, and the hypodermis. When the dermis is damaged, your body tries to heal itself. It starts forming collagen fibers to repair the damage, leaving behind a scar.
The severity of your scar depends on the severity of your wound and how fast it heals. In most cases, if it's a small wound and if it heals fast, there will be less collagen deposit on the wound area. As a result, the scar will not be noticeable. However, depending on the area of your body and your age, scars may form differently. Each type of scar has different characteristics.
Different Types Of Scars
Depending on the rate at which your body heals, scars can be of the following types:
1. Atrophic Scars
These scars are formed when your skin is unable to regenerate tissues, which causes imbalanced scarring. They often look like sunken areas on the skin. The best examples of atrophic scars are scars caused by acne and chicken pox.
2. Keloid Scars
Keloid scars are caused by overproduction of tissues on the wound site. They are raised, puffy, and darker than the surrounding skin. Keloid scars often go beyond the original injury site and can also hamper movement. They are most common in people with darker skin tones.
3. Hypertrophic Scars
These are somewhat similar to keloid scars, but unlike them, these scars do not go beyond the site of injury. Hypertrophic scars are formed when there is an overproduction of tissues on the site of injury as the skin heals. These also have a dark appearance.
4. Contracture Scars
These scars develop when your skin is recovering from a burn. Contracture scars tighten the skin and can restrict your movement. These scars may also go deeper and affect your nerves and muscles.
You may also get scars from scratches, bites, pregnancy (stretch marks), and injuries caused by self-harm. While deep scars may not fade so easily, if you have scars on the face caused by acne, chickenpox, or a small wound, you may try these home remedies to reduce their appearance.
Top 10 Home Remedies For Scars On Face
1. Aloe Vera
A study found that topical application of aloe vera could heal cutaneous wounds in rats (1). It modulated the inflammation and decreased scar tissue size.
You Will Need
1 tablespoon fresh aloe vera gel
Method
Extract clear aloe vera gel from the leaf.
Apply it directly on the scars in a circular motion.
Leave it on for half an hour and then wash it off.
Repeat two times daily.
2. Honey
Honey was found to promote healing and prevent excessive scarring (2). Honey can be used for all types of wounds, including cuts and burns.
You Will Need
1 tablespoon organic or Manuka honey (adjust the quantity as required)
Method
Apply honey on the wound before going to bed.
Wrap the area with a bandage. Let it stay overnight.
Remove the bandage and wash the area the next morning.
Repeat this every day
3. Coconut Oil
Although there are no studies to show the effectivity of coconut oil in fading scars, one study found that applying virgin coconut oil on dermal wounds could accelerate healing (3). It promotes collagen development and speeds up the healing process, reducing the chances of scarring.
You Will Need
1 tablespoon virgin coconut oil
Method
Massage the coconut oil on the affected area for about 20 minutes.
Let your skin soak it up for about an hour.
You may wash it off later or leave it on.
Repeat the process 2-3 times every day.
4. Apple Cider Vinegar
Apple cider vinegar contains lactic and acetic acids (4). These acids are often used in chemical peels to fade acne scars (5). Applying ACV on scars exfoliates the area and improves the appearance of the scars.
You Will Need
2 tablespoons ACV
4 tablespoons distilled water
Method
Combine the two ingredients.
Dip a cotton ball into the mixture and dab it on your scars.
Leave it on overnight.
Repeat this every day.
5. Rosehip Seed Oil
This is probably the ultimate BFF your skin can ever have! Rosehip seed oil not only helps alleviate skin issues and keeps your skin glowing but also improves the appearance of scars and wrinkles. A study found that it also works great on improving post-surgical scars (6).
You Will Need
A few drops of rosehip seed oil
Method
 Use a dropper to apply a few drops of rosehip oil on the affected area.
Massage it gently for a few minutes.
Leave it on overnight and wash off the next day.
Repeat every night.
6. Helichrysum Essential Oil
Helichrysum essential oil prevents the formation of collagen III and inhibits tissue remodeling-related molecules (7). This promotes wound healing and aids the development of tissues, without the formation of a scar.
You Will Need
10 drops helichrysum oil
1 tablespoon rosehip seed oil
Method
Mix both the oils in a bowl.
Store it in a dark glass bottle.
Apply a few drops of the mixture on the scar.
Leave it on for a few hours and then wash off. You may leave it overnight if you want.
Use it twice daily.
7. Tea Tree Oil
Tea tree oil has anti-inflammatory and antibacterial properties and is widely used for treating acne. A study found that the combination of tea tree oil and aloe vera helped reduce scarring caused by erythema (8).
You Will Need
12 drops pure tea tree essential oil
2 tablespoons pure aloe vera gel
½ teaspoon rosehip seed oil or jojoba oil
Method
Mix ingredients in a bowl.
Apply on the scars before going to bed. Leave it on overnight.
Wash with lukewarm water the next day.
Repeat this every night.
8. Olive Oil And Eucalyptus Oil
According to research, a combination of olive oil and eucalyptus oil speeds up wound healing by supporting healthy tissue formation (9). This prevents scarring.
You Will Need
3 drops eucalyptus oil
2 tablespoons olive oil
Method
Mix both the oils and store the blend in a dark glass bottle.
Take a few drops of the oil mixture and massage it onto the affected area for 5 minutes.
Leave it on for a few hours and then wash with warm water.
9. Frankincense Essential Oil
Studies show that frankincense essential oil has wound healing properties and improves the appearance of scars by lowering the levels of collagen III in the scar tissue (10), (11).
You Will Need
2 tablespoons of any carrier oil (you may use rosehip seed, jojoba, or apricot oils)
3-4 drops of frankincense oil
Method
Mix frankincense oil with a carrier oil of your choice. Shake well to mix.
Massage a few drops of the oil blend on the scar. Leave it on overnight.
Wash it off the next morning.
Repeat every night.
10. Clary Sage Essential Oil
Clary sage has antibacterial properties that promote faster wound healing. It can kill Staphylococcus bacteria and promotes healthy wound healing (12). This, in turn, prevents scar formation.
You Will Need
2 tablespoons jojoba oil
4 drops tea tree oil
4 drops clary sage oil
Method
Mix all the oils and store in a dark glass bottle.
Massage the oil on your scars. Leave it on for a few hours.
Wash it off.
Repeat this twice daily.
Apart from these natural remedies, you may try noninvasive treatments at home. They often help in improving the appearance of scars.
Noninvasive Treatment Options For Scars At Home
1. Silicone Gel Sheeting
Silicone sheeting is probably the most effective of all noninvasive home remedies for scars. It is a proven way to minimize the appearance of abnormal scars (13). Silicone gel sheetings are available in medical stores and are beneficial in improving the appearance of post-surgical scars. These sheetings have low side effects and are painless and easy to use.
2. Pressure Garments
Pressure garments are usually worn after a burn to manage scarring. Pressure garments put direct pressure on the skin. Before wearing pressure garments, the healed skin is preconditioned to take on the pressure and stress. This garment is extremely helpful in reducing scars. However, it is up to the doctor to decide how long you need to wear them.
3. Chemical Exfoliators
Chemical exfoliators (such as glycolic acid, salicylic acid, and AHA peels) help in smoothing fine lines and wrinkles and are effective in improving the appearance of many types of scars and marks. Mostly, the peels are beneficial in improving the appearance of acne scars. You may try applying low strength peels at home. However, for a stronger peel (with a high concentration of acids), you need to consult a doctor first.
These are the measures to minimize the appearance of scars much after the wound has healed completely. However, if you are conscious and careful, you can prevent scarring while the wound is healing. Here are a few points to keep in mind.
How To Prevent Scars On The Face And Other Body Parts
The American Academy of Dermatology recommends proper wound care to avoid scars (14). Here are a few points that they recommend:
1. Keep The Site Of Injury Clean
Use a mild soap and water to keep the injury site clean. This keeps away germs and also removes the debris.
2. Keep The Wound Moist
Use petroleum jelly on the injury site to keep it moist. Petroleum jelly prevents moisture loss and prevents scab formation. Wounds with scabs take a long time to heal. Also, keeping the area moist prevents itchiness caused by the drying wound. It also prevents the development of deep and large scars.
3. Remove The Stitches On Time
Do not wait for too long to remove your stitches as it can interfere with the healing process and cause scarring. Follow your doctor's advice and remove them in time. Also, don't try to take the stitches off too early.
4. Use SPF And Protective Clothing
UV rays can enhance the appearance of the scars or even cause darkening of the affected area. During the healing period, don't forget to use SPF and sun protective clothing.
While the scars from minor cuts and wounds can be healed easily with the home remedies, those from deep wounds need serious medical attention. Don't shy away from talking to a dermatologist and seeking help. You can't make scars disappear, but with proper care, they can become less noticeable over time.
Are you aware of any other natural remedies to fade scars? Share them with us in the comments section below.
References
Recommended Articles
The following two tabs change content below.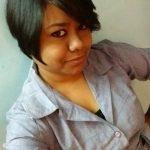 Ramona is a journalist-turned-content writer. She holds a Master's degree in English Literature and has been writing for the digital world for over five years. She specializes in writing for Skin Care. She has done a certificate course titled 'Dermatology: Trip To The Skin', offered by Novosibirsk State University. She believes that beauty begins with a good skin care regimen and is on a mission to eliminate all toxins from her routine. She helps and guides readers in selecting products and ingredients specific to their skin type/issue. When Ramona is not working, her books and passion for music, good food, and traveling keep her busy.